Lady's Secret Cafe & Paddock Bar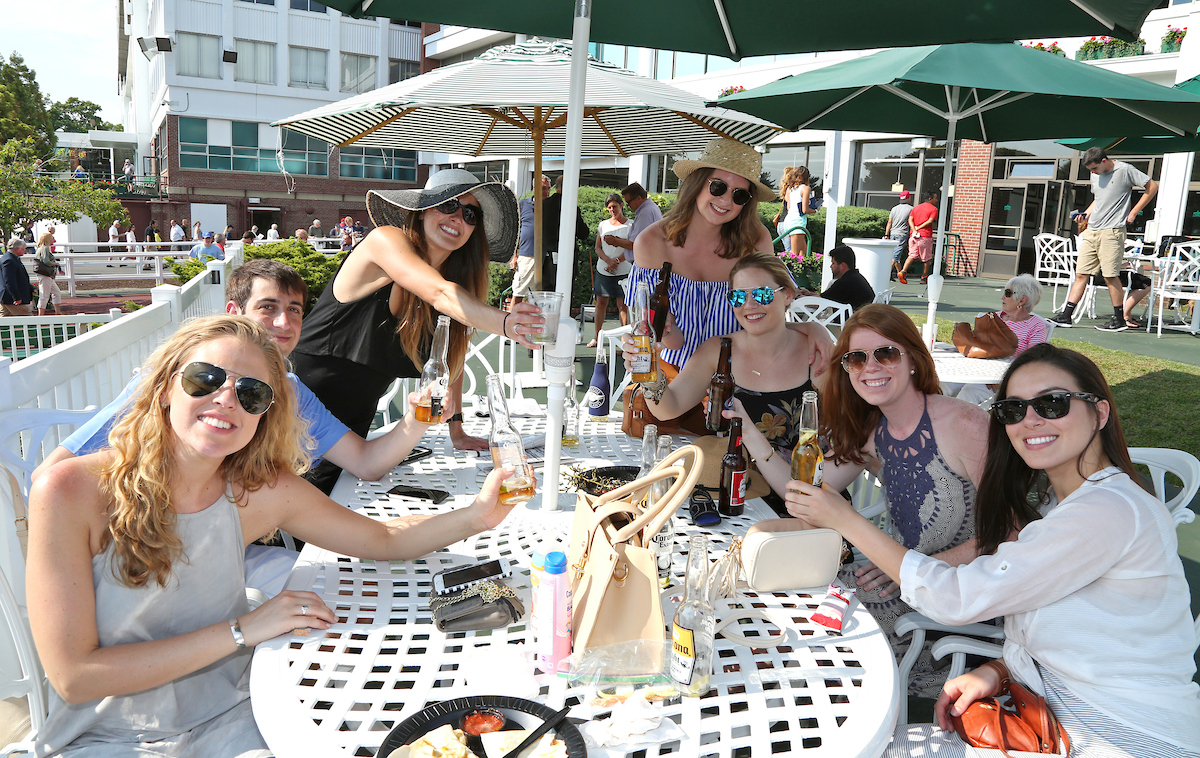 Located outside the Clubhouse, this beautiful location offers a picturesque view of the Paddock and English Walking Ring. The umbrella tables provide a perfect setting for a cold drink from the outdoor bar or a casual lunch. This tiered area is the quintessential outdoor location to soak in one of Monmouth Park's beautiful summer days.
Located just inside of the Lady's Secret Cafe is the Paddock Bar.  Featuring climate-controlled, indoor seating and 20 flat screen TVs, this room is home to the same food and drink menu as Lady's Secret.  No reservations needed.
Hours: 
Fridays: 1pm to end of racing
Weekends/Holidays: 11am to end of racing
---