Worsley Hoping Singlino Lives Up To His Promise In Monday's $100,000 Born To Run Stakes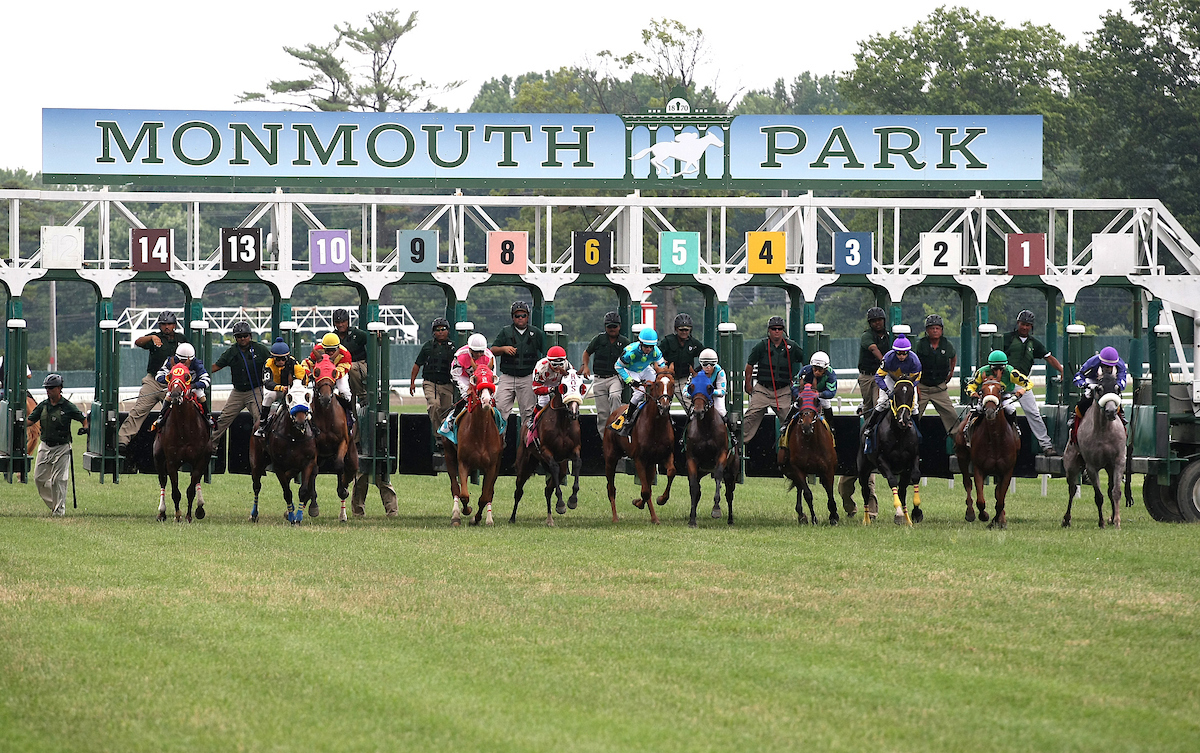 John Worsley might well be retired by now after 44 years as a trainer if he hadn't broken a horse named Singlino as a yearling last year. Now the 76-year-old conditioner has a renewed purpose when he goes to work in the mornings, energized by the feeling that the horse could be his best one yet.
Singlino, a 2-year-old gelding, will look to back up an impressive win in the First State Dash at Delaware Park on Sept. 26 in Monday's $100,000 Born To Run Stakes at Monmouth Park, a 5½-furlong turf sprint that has drawn an impressive field of freshman runners, including three from trainer Wesley Ward.
With heavy rain in the forecast, the likelihood is that the feature race on the eight-race holiday card will be moved to the main track. That's fine with Worsley, whose horse won the First State Dash in the slop from post 10.
"I think he will run on anything – fast track, turf, slop," said Worsley. "This will be his toughest race yet, so we'll see."
Worsley said he knew immediately that the Maryland-bred Singlino, whom he also owns, would be a good one. It's why he was able to push back on his wife's repeated pleas to finally retire.
"He always showed promise as a yearling," said Worsley. "I broke him myself and I'm 76. I could see and feel he had the chance to be a good one. He was like a keg of gunpowder ready to go off.
"After the first few days I told my wife `this is a nice one but he's a bit scary. He might do a little jumping.' Sure enough he did. He nearly sent me into orbit a couple of times."
After a fourth-place finish in his career debut, the son of Uncle Lino broke his maiden with a 7½-length romp at Delaware Park. He followed that with a two-length score in the First State Dash.
"He beat some good horses that day," said Worsley.
With $80,625 banked after three races, all on the dirt, Singlino is already the fifth-highest money-earned Worsley has ever had.
"To me it doesn't make any difference if it rains or not or if it comes off the turf, but it does look like it's going to rain," said Worsley. "That's fine. He's 17 hands. He's a big, strong guy. There is nothing weak about him.
"I've looked at the field. All I can say is they better have their running boots on. I'm trying. He's a big, strong horse and I know he can run. I've had a few nice horses but this might be the best one. We'll see."
Jose Ferrer, whose agent (Steve Worsley) is Worsley's nephew, has the mount.
Among Ward's three entrants is the filly Wink, winner of the Colleen Stakes at Monmouth Park on Aug. 2. Nine are entered for the first Born To Run Stakes, as well as two main track only entrants and an alternate.
First race post time is 12:50 p.m.