Wesley Ward-Trained Miss Alacrity Scores Easily In Sunday's $100,000 Colleen Stakes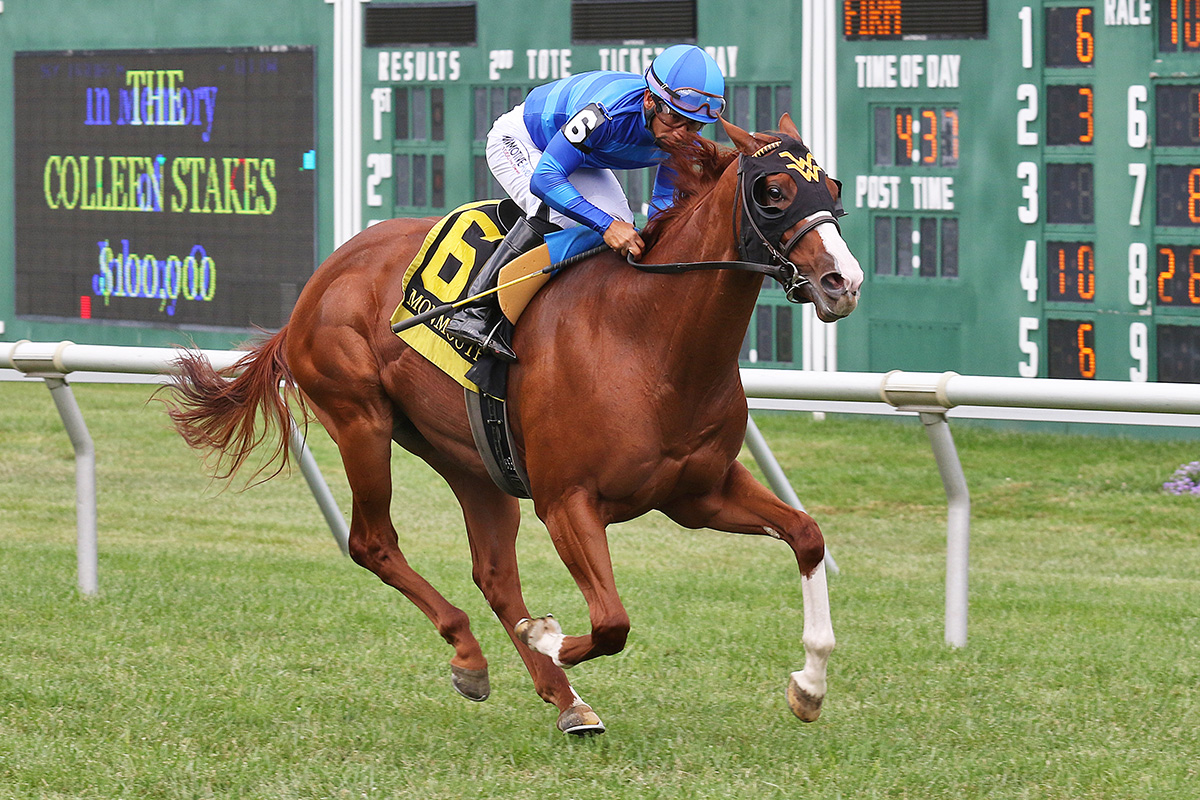 Miss Alacrity didn't win Sunday's $100,000 Colleen Stakes at Monmouth Park by quite as big a margin as he did in her debut on May 20, but the Wesley Ward-trainee was nonetheless impressive once again.
Disposing of the early speed horse, Kodama, coming out of the final turn, Miss Alacrity went on to an easy 2¾-lengths victory in the 83rd edition of the Colleen Stakes for 2-year-old fillies going five furlongs on the turf.
The unbeaten daughter of Munnings won her debut by 10 lengths on the dirt. She had no problems transitioning to the grass.
"This is a very nice filly," said winning rider Paco Lopez. "She has a lot of talent. Wesley Ward had her ready. She was a little green but she is very talented. I can feel it. I was aggressive early because that's how she likes to run but I did not have to make the lead.
"I stayed close to (Kodama) because I know that filly has a lot of speed and I wanted to make sure she didn't get too far away. But this filly was too good. She can hook horses and still have plenty left. You can tell she's a good one."
Sent off as the 11-10 favorite in the field of seven, Miss Alacrity stayed with the early pace set by Kodama and Tizplenty through an opening quarter in :21:20. The duel came down to Kodama and Miss Alacrity after an opening half in :44.74, at which time Kodama backed out.
Miss Alacrity covered the distance in :57.23 over a turf grass listed as firm.
Sail By rallied from far back to get second, 2¼ lengths ahead of Tizplenty.