Veteran Jockey Richard Mitchell Warming Up To New Surroundings At Monmouth Park With Bevy Of Longshots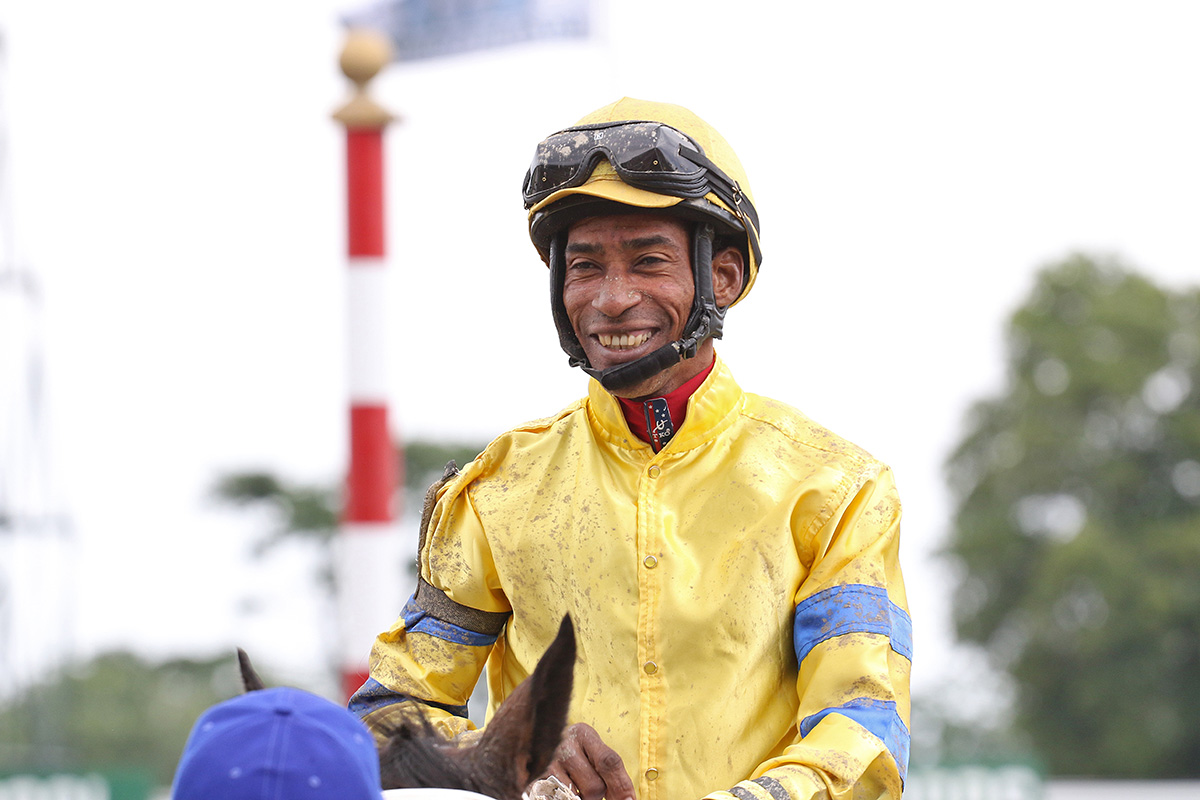 After seven years of struggling to get live mounts at Gulfstream Park, jockey Richard Mitchell decided it was time to change things up this year. But there was one condition to wherever he headed next: It had to be a track that raced in warm weather.
Monmouth Park's summer meet met that requirement.
The 49-year-old native of Portmore, Jamaica, says his stipulation for riding in warm weather is strictly a medical need – the result of too many spills over a lengthy riding career.
"I have so much metal in my body that I can't take the cold," said Mitchell, who estimates he won more than 600 races at Caymanas Park in Jamaica before moving to Gulfstream in 2014. "I have a screw in my shoulder, a plate in my hip, metal in my face and pelvis. You name it I probably have metal there.
"That's why I don't travel to cold weather tracks. Temperatures in the low 60s are okay. But when it gets in the 50s or lower it just hurts too much. My whole body hurts when it starts to get colder."
This much is certain: Monmouth Park followers are warming up to Mitchell.
After winning just 32 races from 831 mounts at Gulfstream from 2014 through 2020, Mitchell is 4-for-20 since arriving at Monmouth Park on June 27 and 5-for-25 overall this year (with another win at Parx).
In his best year at Gulfstream he won nine races from 235 mounts.
He is also largely responsible for Friday's six-race card offering the enticement of a $201,241 Pick 5 carryover that starts in the second race. During Sunday's early Pick 5 sequence, Mitchell booted home Quintarelli ($44.60) and then won with Fighting Heart ($52.80) on the turf, contributing significantly to the resulting carryover.
"Whenever I win it feels joyful," said Mitchell, who serves as his own agent. "I appreciate the people at Monmouth Park giving me a chance. I wasn't getting enough good mounts at Gulfstream. It's very hard to break in there.
"(Trainer) Rohan Crichton (a fellow Jamaican) told me he would use me on some of his horses if I came to Monmouth Park and that I could also gallop for him. I saw it as an opportunity to try something new. I have been galloping for some of the Jamaican trainers here and have kept busy and now more people have noticed me and they have given me a chance."
The four winners Mitchell has recorded at the Monmouth Park meet so far have gone off at 15-1, 27-1, 21-1 and 25-1. All have been for different trainers.
One of the trainers he has caught the attention of is Monmouth Park first-timer Rafael Schistl. Fighting Heart, one of Mitchell's longshot winners last Sunday, is trained by Schistl.
"He's hungry, experienced, light, needs money and wants to work – so I am hiring to work for me on salary and to ride first call for me," said Schistl. "He's going to win 20 races this meet. He knows the game and he wants to succeed.
"I have already had some of the top trainers here come to me and ask about him. I told them all the same thing: `Use this guy.' "
Mitchell has one mount in Friday's anticipated Pick 5 sequence, riding Misspotofgold in the fourth race for owner-trainer Clarence B. King.