U.S. Supreme Court to Hear Sports Betting Case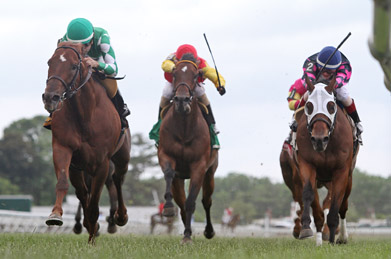 The United States Supreme Court has decided to hear the case for sports betting, ensuring a nearly six-year battle will reach a final conclusion by early next year.
The writ of certiorari, announced shortly after 9:30 a.m. Tuesday morning, brings two consolidated cases before the court, Christie, Gov. of NJ, et al. v. NCAA et al. and NJ Thoroughbred Horsemen v. NCAA et al.
"We are thankful the Supreme Court has recognized the importance of this case and are grateful that they will take up the matter this year," said Dennis Drazin, advisor to the New Jersey Thoroughbred Horsemen's Association."It has been a very long road to get to today, which hopefully marks the beginning of the end of this unfair law that benefits certain states at the expense of all others."
That law, the Professional and Amateur Sports Protection Act passed in 1992, allows for only four states to presently conduct wagering on sporting events.In 2011, Garden State voters overwhelming backed sports betting and New Jersey then passed the Sports Wagering Act, permitting licensing and regulation of sports gambling.The State was subsequently sued based on the 1992 federal law, with on-going litigation since.
"On behalf of Monmouth Park Racetrack, the New Jersey Horsemen's group and the people of New Jersey, an entire team has been working ardently on this matter for years.It has been their hard work and sticktoitiveness that has brought about today's decision and hopefully a positive outcome from the Court."
The Supreme Court will likely hear this matter in the Fall with a final decision to follow several months later.