Two-Day Win And Wine Festival Set For This Weekend At Monmouth Park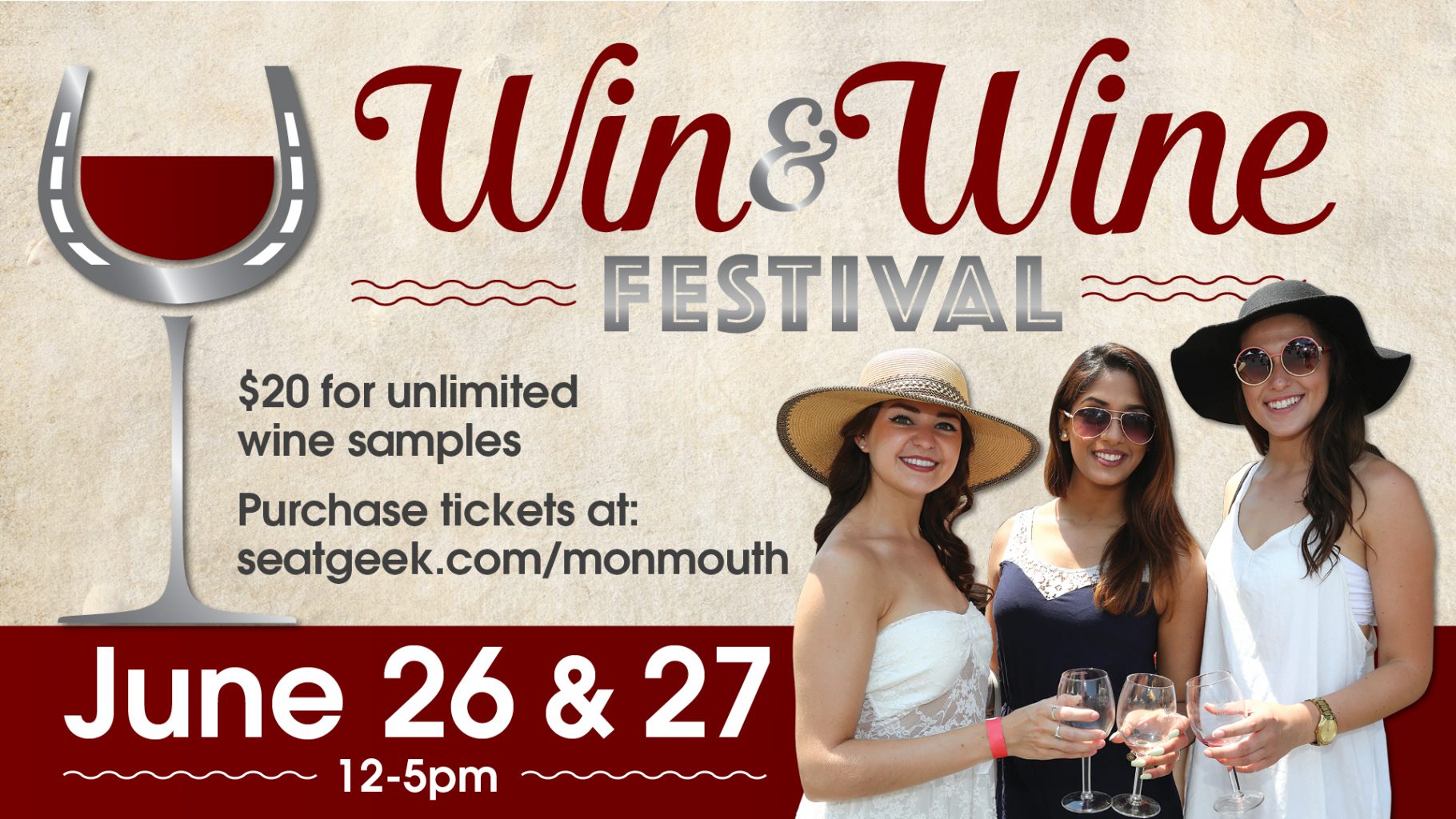 The two-day Win and Wine Festival, featuring samples from a variety of New Jersey wineries and live music, will take place Saturday, June 26, and Sunday, June 27, at Monmouth Park. The cost for unlimited wine sampling and a commemorative glass is $20.
The participating wineries are Wagonhouse Winery, Villari Vineyards, Cedar Rose Vineyards, Plagido's Winery, Salem Oak Vineyards and Valenzano Winery.
Live music "On the Green" will be offered both days from noon to 4 p.m., with Jessica Rose the featured artist on Saturday. All That Roxx will perform on Sunday.
Tickets are available in advance on www.seatgeek.com/monmouthpark. Tickets must be purchased for a specific day – i.e. tickets for Saturday will not be valid for Sunday.
There will be a check-in for advance ticket sales at a tent in front of the parking office. Day-of sales will also be available in a separate tent in front of the parking office.
Gates open both Saturday and Sunday at 9 a.m., with a first race post each day of 12:15 p.m. Parking and admission are free.