Two-Day Surf & Turf Seafood Festival Starts Saturday, July 13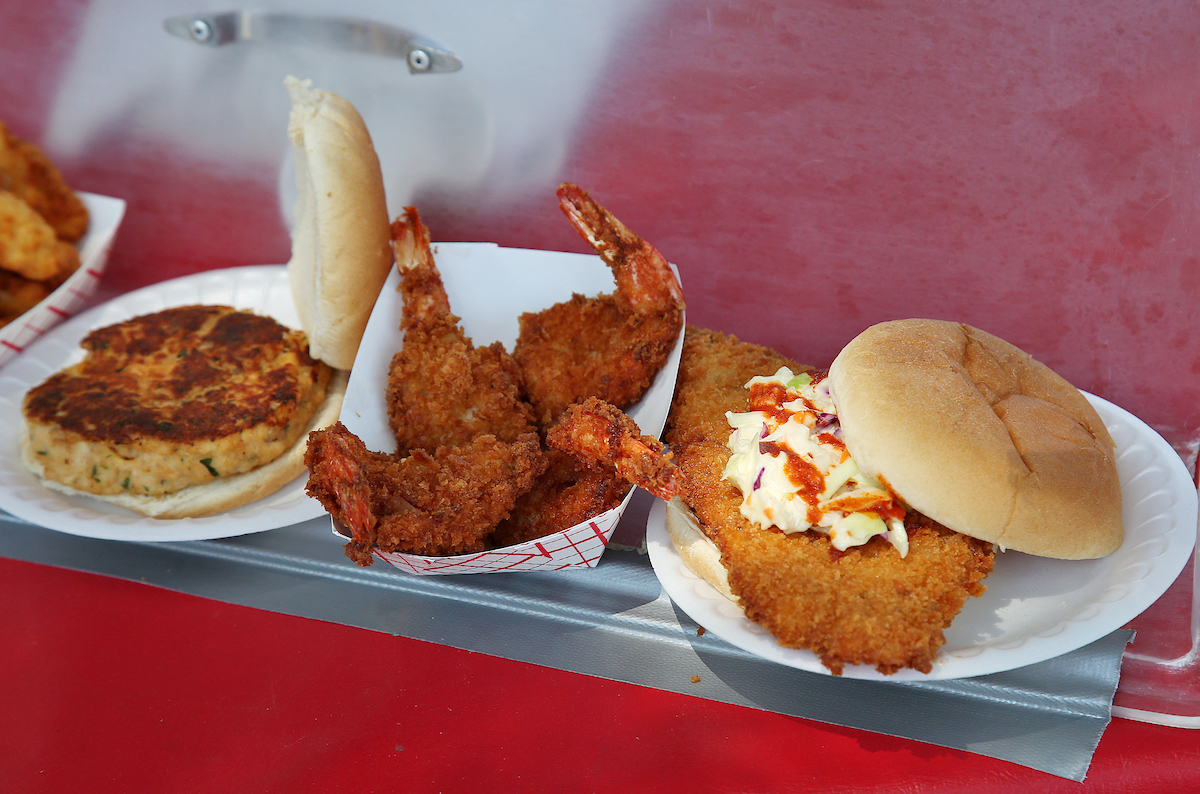 The Surf & Turf Seafood Festival, featuring 17 vendors, will begin a two-day run at Monmouth Park on Saturday, July 13.
Sponsored by The Star-Ledger, the Surf & Turf Seafood festival will feature the following eateries: Chip Stix; Cold Stone Creamery; Dag's Dippers; Enzo's; Ike's Famous Crabcake; Carnival Donut Bar; Cousins Maine Lobster; House of Cupcakes; Scuba and the Beast; Star of the Sea Seafood; The Tasty Trolley; Bistro Red Bank; Chef J Latin Dragon Food Truck; ElemeN7ts by Nitro Girl; Local 130 Seafood; Sherri's' Station One Seafood and Waffl'd.
The Festival starts at 11 a.m. both Saturday and Sunday and will run until 5:30 p.m.
Chris Morrisy will provide the musical entertainment "On the Green" on Saturday. The Rory Daniels Band will be the featured band on Sunday.