Triple Bug Andrea Rodriguez Notches First U.S. Winner On 49-1 Shot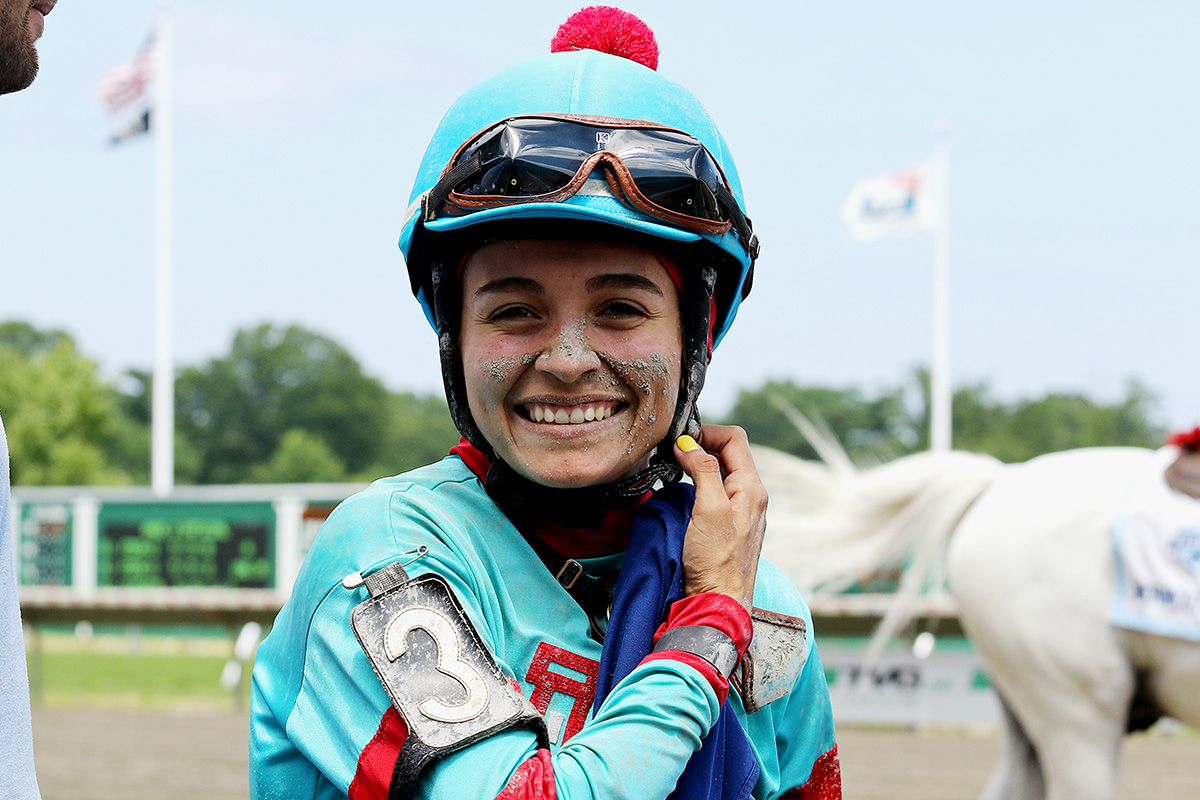 Triple bug jockey Andrea Rodriguez recorded her first victory in the United States, booting home the late-running Trinni Jean, a 49-1 shot, to win Saturday's third race at Monmouth Park.
The 21-year-old from Canovanas, Puerto Rico, who started her riding career on Jan. 1, had been 0-for-16 in the United States before her breakthrough win. Trinni Jean returned $101 for a $2 win bet in the six-furlong race for maiden claimers.
"This is exciting. I have dreamed about this moment," said Rodriguez. "I've been working so hard since I got here. So it's awesome that it finally happened."
Rodriguez started her riding career at Camarero Race Track in Puerto Rico, where she was 1-for-21 – winning in her second start. She began her career in the United States at Tampa before moving to Monmouth Park.
"I've been patient," she said. "I started here as an exercise rider. I am trying to put in the work and trying to work my way up."
Though she started her riding career late, Rodriguez said she has been around horses and horse racing her whole life.
"My father's family have all been trainers," said Rodriguez, who briefly attended the University of Puerto Rico-Rio Piedras before turning to riding as a profession. "The sister of my grandmother was the first female trainer in Puerto Rico. So I've always been around horse racing.
"I am sure everyone back home will be excited when they hear the news."
Trinni Jean, a 3-year-old filly, is trained by Joseph Mazza.