Trainer Skip Einhorn Putting Valuable Package To The Test In Saturday's Politely Stakes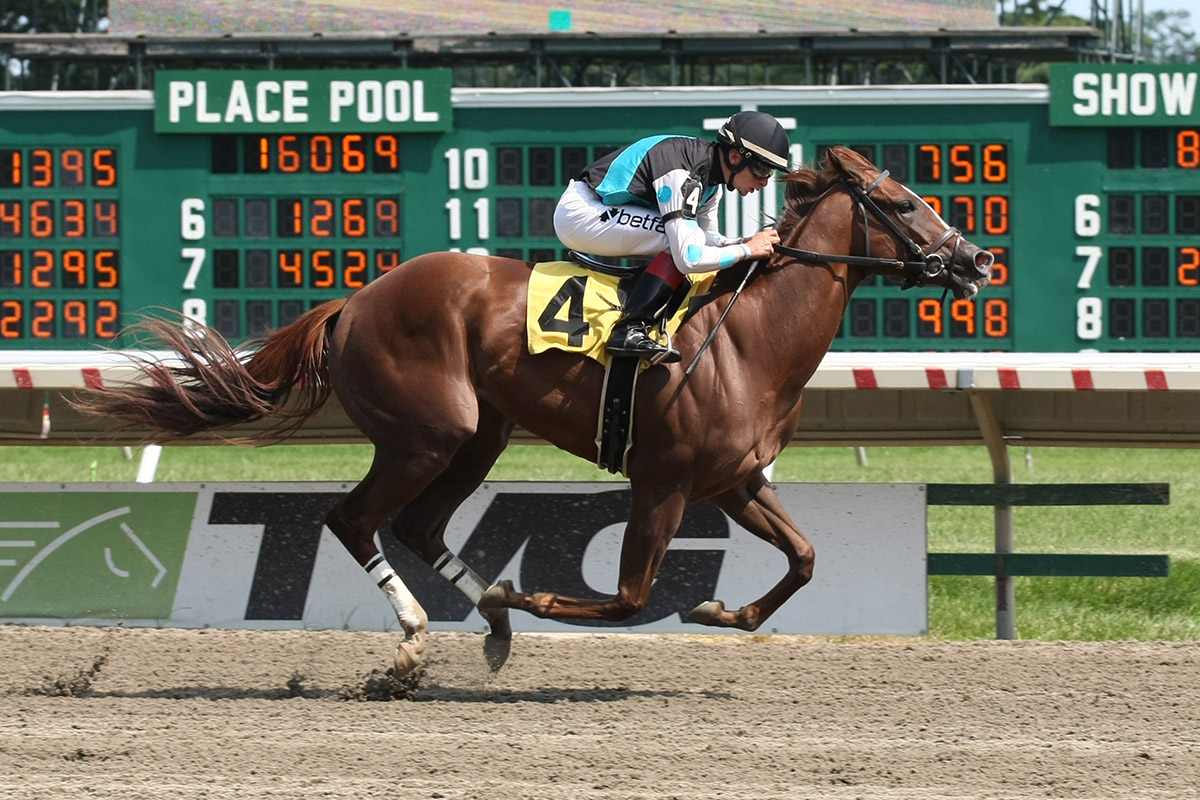 Trainer Skip Einhorn would like to be able to say he knows exactly what to expect from Valuable Package in Saturday's $75,000 Politely Stakes at Monmouth Park, but he can't quite bring himself do that.
The truth is, he isn't sure.
This much he can state with certainty about the 4-year-old filly: She has talent, she's fast and she has proven herself on the grass.
Beyond that?
"The interesting part to me will be to see how good she can be – and if she is good enough for this company," he said.
The 26th Politely Stakes, for fillies and mares 3 years old and up, will be contested at 5½ furlongs on the turf. It headlines a live 12-race card on Saturday that includes simulcasting of the Preakness Stakes and an appearance in the paddock before the fifth race by Maximum Security, who was disqualified from first place in the Kentucky Derby.
The field for the Politely is a full one – 10 scheduled starters plus a main track only entrant – and looks to be brimming with talent and speed.
Valuable Package is the wild card in the group, according to Einhorn.
"We know she has ability. We know she is fast. The rest we have to find out about," said Einhorn, who co-owns the horse along with Hoover Thoroughbred.
The uncertainty Einhorn has stems from Valuable Package's missed season in 2018, after the daughter of Kantharos-Unwrapped Package by Value Plus flashed promise as a 2-year-old, breaking her maiden at Monmouth Park by 7¾ lengths in her first career start. She finished third in the Grade 3 Matron at Belmont Park her next time out.
But physical ailments kept her on the shelf all of last year and have limited her to four career starts.
"We decided this year to put her back in training and if she didn't hold up then we'd breed her," said Einhorn. "So I started training her again, putting pressure on her and pushing her and everything stayed good. She kept running around in the field. She was ready to race again."
Einhorn found a turf sprint at Gulfstream Park on March 15, a full 15 months after her last start at 2. She wound up winning by a half-length in her grass debut.
"In some ways these are challenging horses to have but they are also fun horses to have," Einhorn said. "We always knew she had talent. It just took some patience and some work to get her back."