Trainer Saffie Joseph Optimistic About Wind Of Change's Chances In Saturday's Mr. Prospector Stakes At Monmouth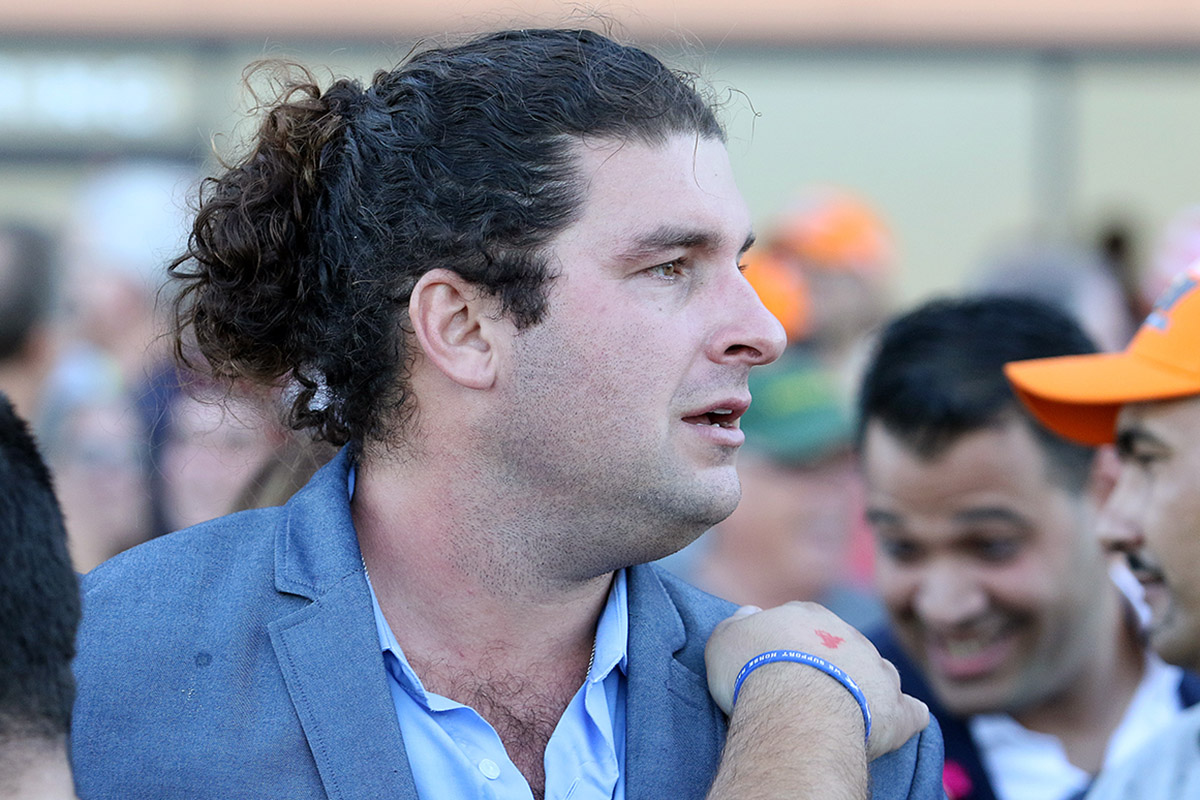 If things go as well as he hopes over the next few weeks it won't take trainer Saffie Joseph Jr. long to make his presence felt during his first year with a division at Monmouth Park.
Joseph will jump right into stakes action during Saturday's 12-race program when he sends out the speedy Wind of Change in the $100,000 Mr. Prospector, the headliner of Monmouth Park's second day of live racing.
He is also pointing Ny Traffic, last year's runner-up in the TVG.com Haskell Stakes, to the Grade 3 Salvator Mile on June 12.
"We have 15 horses at Monmouth Park right now but we will be sending in more very soon," said Joseph. "The location is ideal. That's one of the reasons we decided to come here. It's good racing and the stakes program is good – and we had a good experience on Haskell Day last year (when Ny Traffic lost by a nose to Authentic, who went on to win the Kentucky Derby and Breeders' Cup Classic en route to Horse of the Year honors).
"All of the horses ran good that day and we really enjoyed it. That's another reason we're here."
Assistant Washonn Rochester will oversee Joseph's barn at Monmouth Park, though Joseph said he will make it to the Jersey Shore as often as his schedule permits.
Wind of Change, a 6-year-old who was bred in Brazil, will be making his second start for Joseph after four straight races in graded stakes company under former trainer Efren Loza, Jr.
The horse's first start for Joseph represented a cutback in distance to six furlongs – the distance of the Mr. Prospector – and was a sharp effort, with Wind of Change finishing second. He was beaten three-quarters of a length by Miles Ahead.
"We thought he would win first time out and he ran second," said Joseph. "It was a little disappointing, but the horse that beat him is a credible horse.
"Being stabled at Monmouth this year the Mr. Prospector looked like a good spot."
Wind of Change, sixth in the Salvator Mile a year ago, struggled in graded stakes company before his near-miss in his debut with Joseph. The son of Forestry-Academia Real by Banger's Gold is 7-for-20 lifetime.
"He had some good races before we got him but he kind of tailed off," Joseph said. "That's why we decided to cut him back in distance. We wanted to see if he had the speed to run six furlongs. He has only tried six furlongs twice in America (in 10 U.S. starts).
"So we wanted to see if he could do it and he showed he could. So I think the distance is good for him."
The prospect of rain isn't an issue for Wind of Change either, since he has six wins and two seconds in nine starts over off tracks.
"Ideally we'd like it to be fast but it looks like it's going to be sloppy. He handles an off track just as well," Joseph said.
The 16th running of the Mr. Prospector has attracted a field of eight.
First race post time for Saturday is 12:15 p.m. Monmouth Park will also conduct live racing on Sunday and on Memorial Day on Monday.