Trainer Rory Huston Looking To Add To Successful Meet With Horses In Six Of the Nine Races On Monmouth's Sunday Card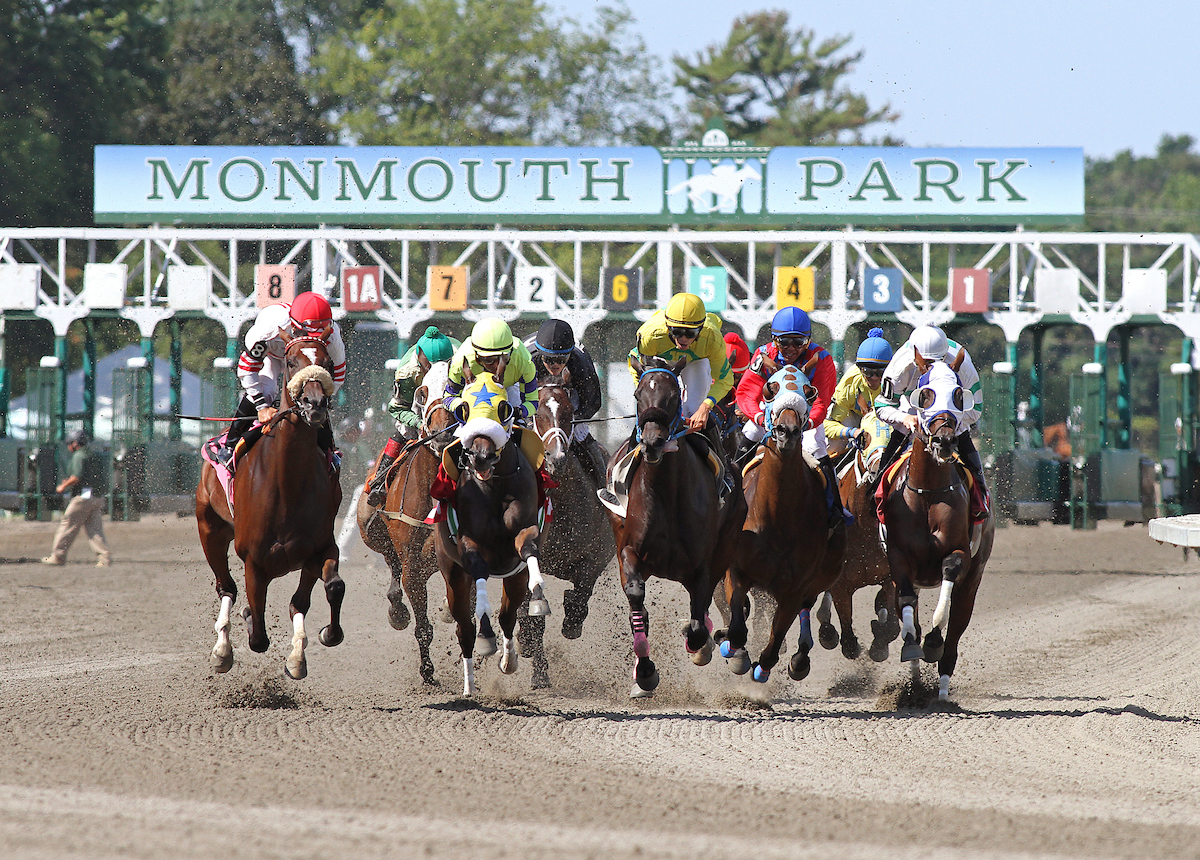 A year that his shaping up as the best of his training career is nearing its conclusion, with just two race days left in 2019 Monmouth Park meet, and Rory Huston wishes that didn't have to be the case.
"I said something the other day to Millie Fleming, the president of the New Jersey Breeders' Association, asking her if we could somehow extend the meet a couple of days," Huston joked.
In lieu of that, Huston will do the next best thing: He has horses entered in six of the nine races Monmouth Park has carded for Sunday, with Ebony Ball and Jersey Fresh representing his barn in the two Jersey-bred allowance optional claimers that will serve as the co-features.
Monmouth Park's 61-day meet ends on Sunday, Oct. 27.
"This has been a great year for us," said Huston. "The horses have run well, they've been sound, the track has been great and the races we're interested in have been going. And the Jersey-bred pots here are great. Most of my stock is Jersey-breds so it works out great for.
"All of that factors into the success we've had."
Huston, whose wife Sharon assists him in the mornings, has already set a personal best in earnings for the year with $548,954. With 12 winners overall – 11 from 85 starters at Monmouth Park – he is two wins shy of tying his personal best in that category, having won 14 races in both 2018 and 2017.
"Sure it would mean a lot to do that as well," he said. "Whether it happens or not it's been a great year."
Once the Monmouth meet ends, Huston will shop around to find spots for his horses until the weather gets too cold. Then he heads to Overbrook Farm in Colts Neck, where he has been the farm manager for 43 years.
"We'll run through early December and when the weather gets bad we'll pack it up and give the horses a couple of months break," he said. "We'll probably start training them again in February on the half-mile track at the farm to get them ready for the spring at Monmouth Park."
Until then, there are still opportunities this season at Monmouth Park for Huston to extend his successful year, with Ebony Ball among the key contenders in the $65,625 Jersey-bred allowance claimer at 5½ furlongs that goes as the third race,
A 6-year-old mare, Ebony Ball was claimed from Huston on June 1 at Monmouth Park for $20,000. Colonial Farms claimed her back on Sept. 21 for $12,500 with the intent of breeding her – if she is not claimed for $20,000 on Sunday.
"Her best days are behind her but she fits well here," Huston said of Ebony Ball, who has five wins and five seconds from 22 career starts. "There are some tough ones in there but she's a nice mare too. Hopefully she will run a good race for her now that we have her back. This will probably be her last year racing."
Jersey Fresh, who has overcome a series of injuries, will look to get back to the winner's circle for the first time since May 11 in the $59,375 six-furlong sprint that goes as the eighth race.
On Sunday's card, Huston also has Beacos Disco Pants in the first race, Positively Mine in the second race, Fake Frontier in the fourth race and first-time starter Joy's Pride in the seventh race, a five-furlong Maiden Special Weight dash on the turf.
First race post time at Monmouth Park on Sunday is 1:15 p.m. There is a Jersey Shore Pick 6 carryover of $41,138 for the 20-cent base wager that begins in the fourth race.