Trainer Rob O'Connor Has High Expectations For You Look Cold In Monday's $200,000 Sorority Stakes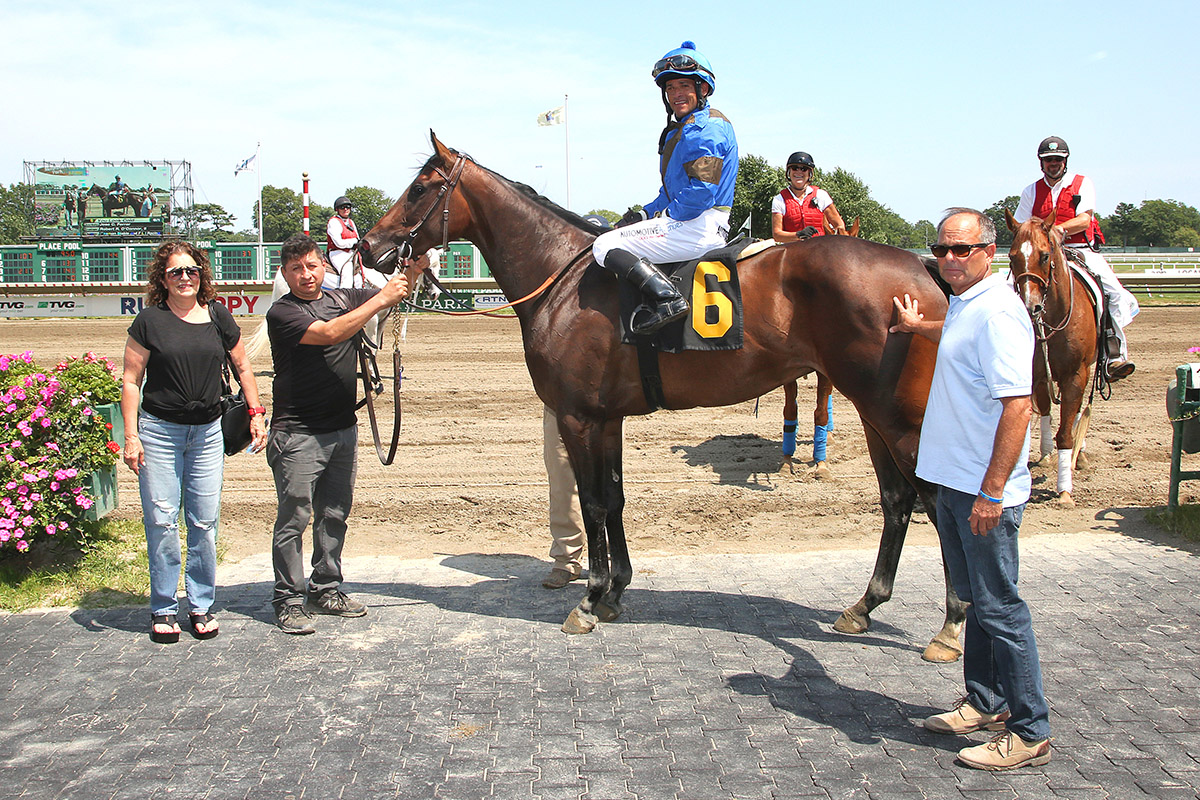 There's a unique sense of excitement that consumes even the most grizzled of trainers when they have a promising young horse just starting out. Or, as veteran conditioner Rob O'Connor II put it: "Nobody ever dies when they have a good 2-year-old."
O'Connor hopes to know Monday if he does indeed have a good one in You Look Cold, sending her out in the $200,000 Sorority Stakes for 2-year-old fillies that will serve as the feature race on the Labor Day card at Monmouth Park.
The early indications have already caused some giddiness: You Look Cold, a Pennsylvania-bred daughter of Frosted-Lucky Draw by Lookin at Lucky, ran off the screen in her debut on Aug. 7, cruising to a 6½-length victory in Maiden Special Weight company at Monmouth Park.
Now comes the next step and next test.
"It's always ambitious when you go from breaking your maiden to a stakes race," said O'Connor. "But most everybody is in the same situation.
"In her first start we actually thought she was the horse to beat (You Look Cold won at odds of 6-1). She has shown a lot of potential. We're very excited about her. She's got the look, she's got the temperament and she does everything right."
Owned by Kinsman Stable and FLI Racing, You Look Cold faces the added challenge of going two turns for the first time in the 66th edition of the one-mile Sorority after winning her debut at six furlongs.
The 62-year-old O'Connor, who has been training since 1985, isn't overly concerned about the added distance, calling it part of the growth process.
"If you look at her training format going into the race she has shown some speed in all of her works," O'Connor said. "I've really tried to back up on her and get her to relax. So we've tried to concentrate on that.
"We haven't put any real speed works into her. With that being said, her fitness is not in question. She is plenty fit."
O'Connor said the Sorority Stakes became an appealing option as the next race in part because You Look Cold is stabled at Monmouth Park.
"Mrs. Jessica Steinbrenner and her group, along with Christian Black, are the owners of the horse. We talked about moving forward and what our options would be," said O'Connor. "They want to give her the opportunity to be a good horse.
"Saratoga was a possibility. We discussed it and felt it was in the best interests of her development to let them come to our home track and she could walk out of her stall and race. We felt it would be an advantage to us."
O'Connor, who has been based at Monmouth Park the past three years, is keeping his plans short-term for You Look Cold, waiting to see how she responds to her next challenge on Monday.
"She thinks she's a pretty good horse and she acts like a good one," he said. "Every horse in the race is really going into new territory, so we'll see how it plays out. But I can tell you we're very excited about her potential."