Trainer Pat McBurney Hoping For Big Day During Sunday's N.J. Thoroughbred Festival Card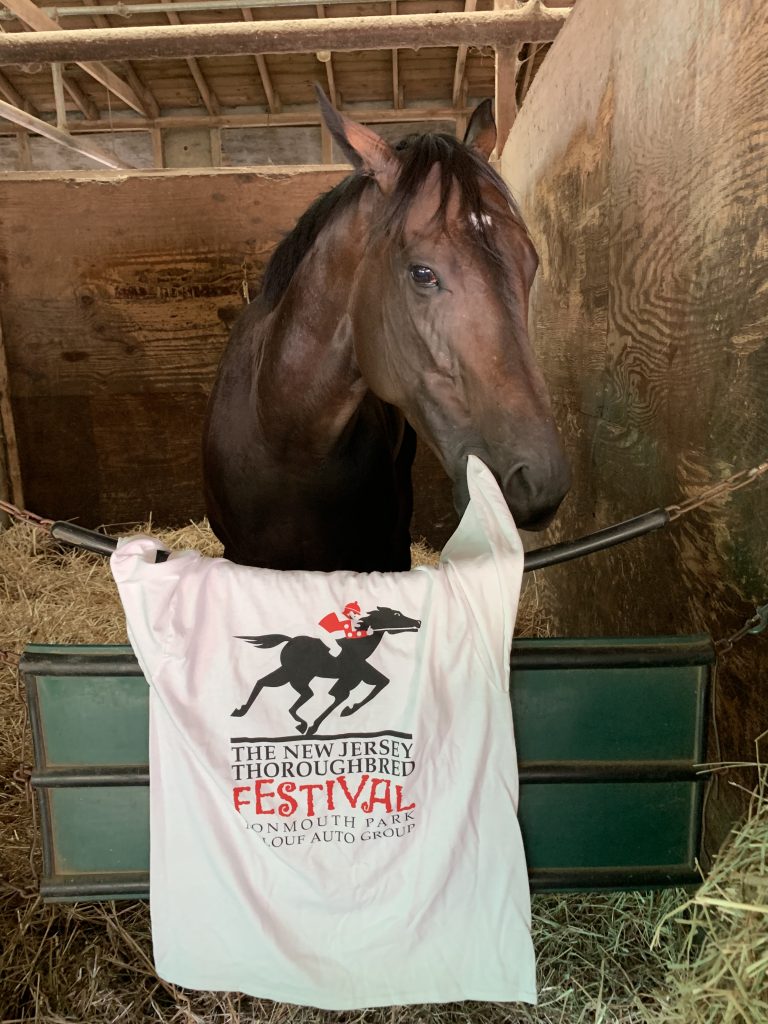 Trainer Pat McBurney isn't shying away from the expectations he has for Sunday's 17th annual New Jersey Thoroughbred Festival at Monmouth Park.
On paper, it has all the makings of big day for the veteran conditioner.
In addition to rolling out his two state-bred stars – Golden Brown in the Charles Hesse III Handicap and Liz's Cable Girl in the Eleven North Handicap, a race she won last year – McBurney has five other horses entered on the 12-race, all-Jersey-bred card.
"It's always a good day when we can showcase Jersey-breds like this," he said. "I'm fortunate to have several horses that can compete on the day. I can see four wins (for me) if all goes well."
A total of 102 horses have entered Sunday, lured largely by the $760,000-plus in purse money that's up for grabs. Three stakes races dot the racing lineup and the first 4,500 paid admissions will receive a free long-sleeve T-shirt.
One race in particular offers more than the usual intrigue: The $100,000 Charles Hesse II Handicap at a mile and a sixteenth, with Golden Brown and 2018 New Jersey Thoroughbred of the Year Sunny Ridge squaring off.
"He came out of his Saratoga effort (a third-place finish in the Alydar Stakes on Aug. 2) feeling super," said McBurney said of Golden Brown. "He's had some nice works since then. He's looking fantastic right now.
"But it's a tough race. Sunny Ridge is a very tough horse. He's the main competition. The up and comer is Optic Way. He has run some fast numbers. I saw him race at Parx and he was impressive."
A Grade 3 winner a year ago, Golden Brown has already captured the Dan Horn Handicap and the Irish War Cry Handicap at Monmouth Park this year, showing a 6-3-1 line from 16 career starts. The 5-year-old gelding has banked $412,000 for his career.
Sunny Ridge, who won the Grade 3 Salvator Mile at Monmouth Park on May 25, has not raced since finishing fourth in the State Dinner Stakes at Belmont on July 7.
The 6-year-old gelding has earned more than $1.3 million during his 26-race career.
"He's in with 127 pounds and it's horse racing so I'm not counting on anything," trainer Jason Servis said of Sunny Ridge, who has three wins and two thirds in five lifetime starts at Monmouth. "But I'm expecting him to bounce back from off his last race."
Liz's Cable Girl looms as the likely favorite in the $75,000 Eleven North Handicap, having won 12-of-19 career starts, including six wins in eight starts at Monmouth Park. At the Eleven North's six-furlong distance she is 10-for-16 lifetime.
But she is carrying 128 pounds and will likely have to deal with another Servis-trained threat in Cee Bee Gee Bee, who was second by a half-length to Liz's Cable Girl in the Spruce Fir Stakes in her last start.
"She's also doing fantastic," McBurney said. "You hate seeing 128 pounds on a horse. That being said I think she probably deserves it."
Servis expects Cee Bee Gee Bee to improve off her last race, since it was her first start of the year following a nine-month layoff.
"We were really happy with her last race," Servis said. "We'll see if she can build off of that."
The $75,000 New Jersey Breeders' Handicap, at six furlongs, is the other stakes race on the card. It has drawn a field of 10.