Trainer Michael Stidham Hoping To Find Out More About Some Of His 2-Year-Olds On Saturday At Monmouth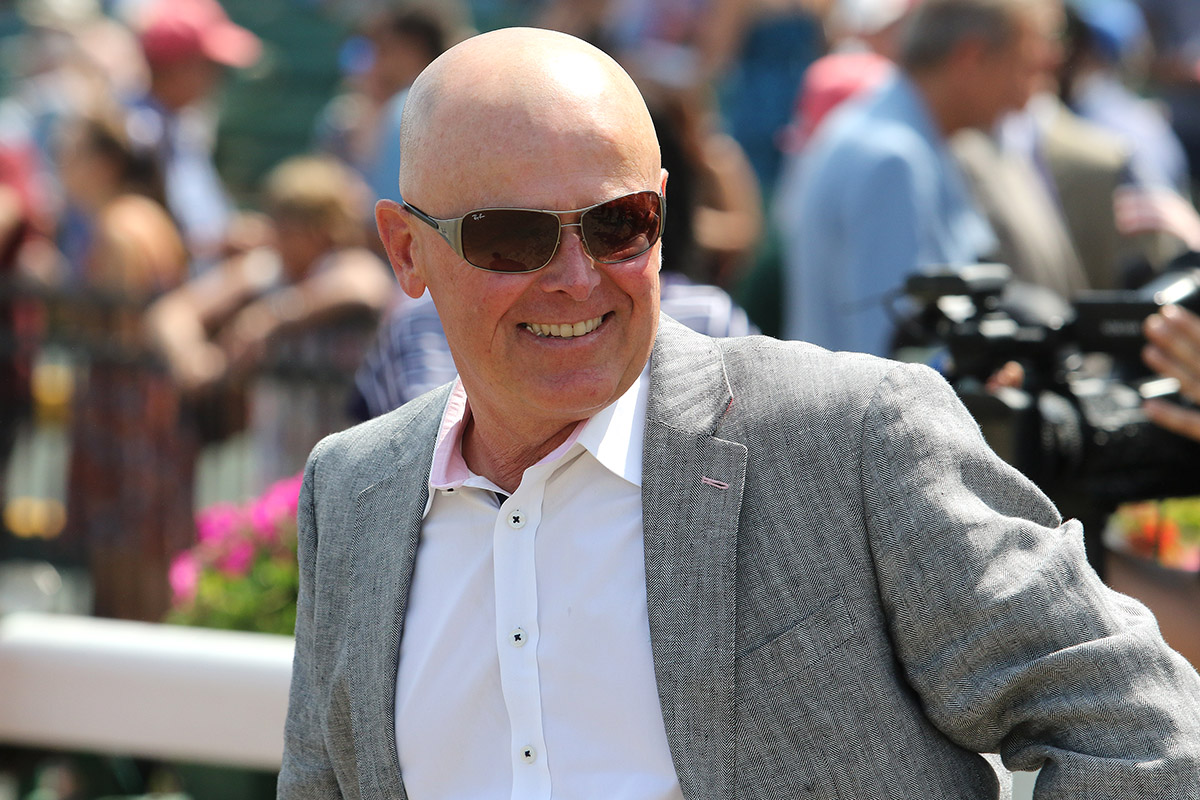 For trainer Michael Stidham this is the time of year that he finally starts to find out a little more about the nearly four dozen 2-year-olds he has spread out between Monmouth Park, Fair Hill, Md., and Arlington Park, his three bases of operation.
To this point it's more about potential than results for most of his "babies." But that's gradually starting to change.
Saturday's Maiden Special Weight for 2-year-old fillies on the grass at Monmouth Park is an example of that. Stidham has entered two Newtown Anner Stud-owned fillies in the 11-horse field that will go as the sixth race: La Croix Valmer, who will be making her career debut after 12 workouts, and Hedonism, who didn't take to a yielding turf course at Laurel for her first start on Aug. 10.
"We take our time with our babies," Stidham said. "We don't try to get them ready for April or May. We're more July, August and September when it comes to starting our 2-year-olds.
"We've gotten at least one start in several of them and we have more that are ready to go now."
La Croix Valmer, a daughter of Malibu Moon-French Silk by French Deputy, was a $235,000 yearling purchase.
"We've had her at Monmouth Park for a while and she has trained well," Stidham said. "We're looking to get her started. We like what we see in the morning and we're anxious to get her going to see if she fits in this company."
The 12 workouts leading up to her debut were out of necessity, according to Stidham.
"We've been waiting for the right race to come up and there haven't been a lot of long races on the grass for 2-year-old fillies," he said. "So we were just waiting for the right spot."
Hedonism is a daughter of Curlin-Forbidden Kiss by Touch Gold. She was never a factor in her debut over a yielding turf course.
"The rider (Fergal Lynch) came back and said she really didn't handle the yielding off turf that well. We're looking to get her on a firm course," he said.
Stidham also has two Godolphin-owned fillies entered in the Maiden Special Weight race that will go as the 11th and final race: Gateau, who will be making her racing debut, and Ferber, who is coming off a fourth-place finish on the turf at Arlington.
Saturday's 11-race card will mark the debut of Monmouth Park's switch to a 1:15 first race post time that will be in effect through the end of the live meet on Oct. 27. Admission and parking are free for the remainder of the meet.