Trainer Kelly Breen Looking To Turn Newly-Claimed Heading Home Into A Stakes Winner In Sunday's Jersey Girl Handicap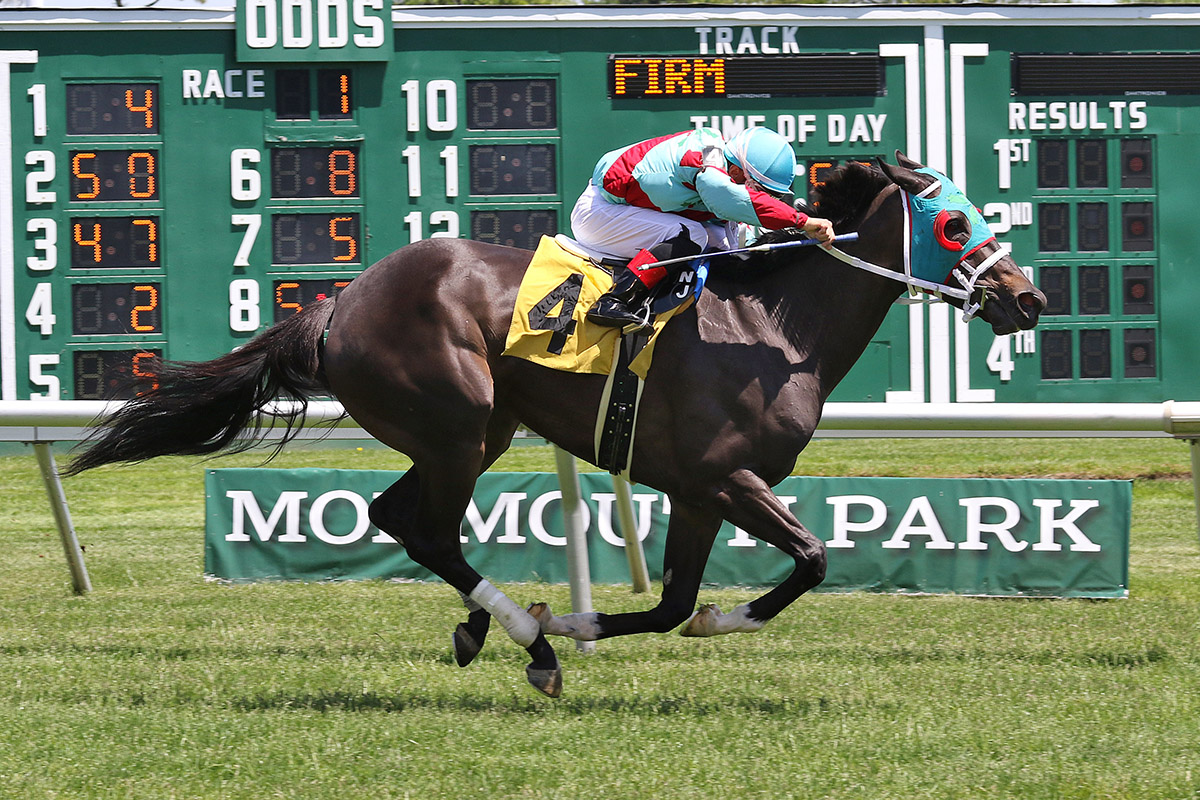 The moment trainer Kelly Breen saw that Heading Home was available for a $22,000 claiming tag in her last start he said "it was like a big neon sign saying `Look at me! Look at me!' "
A consistent 5-year-old Jersey-bred mare, Heading Home is exactly the type of claimer Breen looks for these days as he continues to diversify his 40-horse stable at Monmouth Park: A horse with just enough back class and one he sees as still having plenty of upside.
Sunday, Breen will find out just how shrewd a claim it was.
Heading Home will take on stakes company in her first start for Breen in Sunday's $75,000 Jersey Girl Handicap, the feature on an 11-race card at Monmouth Park, and she will do so coming off a solid grass win in her last start for her previous connections.
The Jersey Girl, for Jersey-bred fillies and mares three-years-old-and-up, is scheduled to be contested at a mile on the turf.
"(Owner and former major league baseball player) Mike Napoli is the one who noticed her first. She's a very good-looking mare," said Breen. "We saw she was available and thought it would be an opportunity to try her in a stakes race if we could get her."
One other thing appealed to Breen about the daughter of After Market-Trail Princess by Hit the Trail: She was beaten a head a year ago in the Jersey Girl by the Breen-trained Valedictorian, a horse he won the Grade 3 Eatontown Stakes with at Monmouth Park on June 22.
"We knew Valedictorian wouldn't be in this race, so at least we're represented," said Breen.
The claimer-to-stakes winner's circle move isn't one Breen is unfamiliar with either. He claimed Drop Dead Red for $25,000 last year and won the Politely Stakes with her at Monmouth in her next start.
The 50-year-old Breen said he isn't so much continuing to re-invent himself now that he's back as a public trainer as he is adapting to changing times by combining his past experiences with what he has learned the past few years. He was Monmouth Park's leading trainer in 2005 and 2006, mostly with claimers, and has been the most active trainer at the current meet with 15 claims so far.
"I think we do a pretty good job of claiming and putting them back in the right spots," said Breen. "As the leading trainer in 2005 and 2006 we did it this way, so we know we can be successful doing it again. I probably went 10 years as a private training without claiming a horse. But you don't forget. And the purses are right this year.
"It can be lucrative now if you get lucky with your claims."
The formula of combining claimers with a nice blend of young horses and better quality runners appears to be working. Breen headed into the weekend third in the trainer standings with 12 victories from 35 starters (34 percent), just one winner behind Jason Servis. Jorge Navarro tops the trainer standings with 21 winners after the first 22 days of racing.
Breen is also clicking at 27 percent with first-time claimers and his 30 overall wins have him on pace to challenge the personal-best 61 wins he recorded in 2005.
"This is a little of going back to my roots combined with everything I've learned the past few years," said Breen, whose crowning training achievement was winning the 2011 Belmont Stakes with Ruler on Ice.
Heading Home, who sports a 3-3-4 line from 18 career starts, has earned most of her lifetime money on the grass, where she is 3-3-3 from 13 starts.
Joe Bravo has the mount in the Jersey Girl Handicap.