Trainer Kathy Ritvo Exuding Confidence In Roman Poet For Saturday's $100,000 Tyro Stakes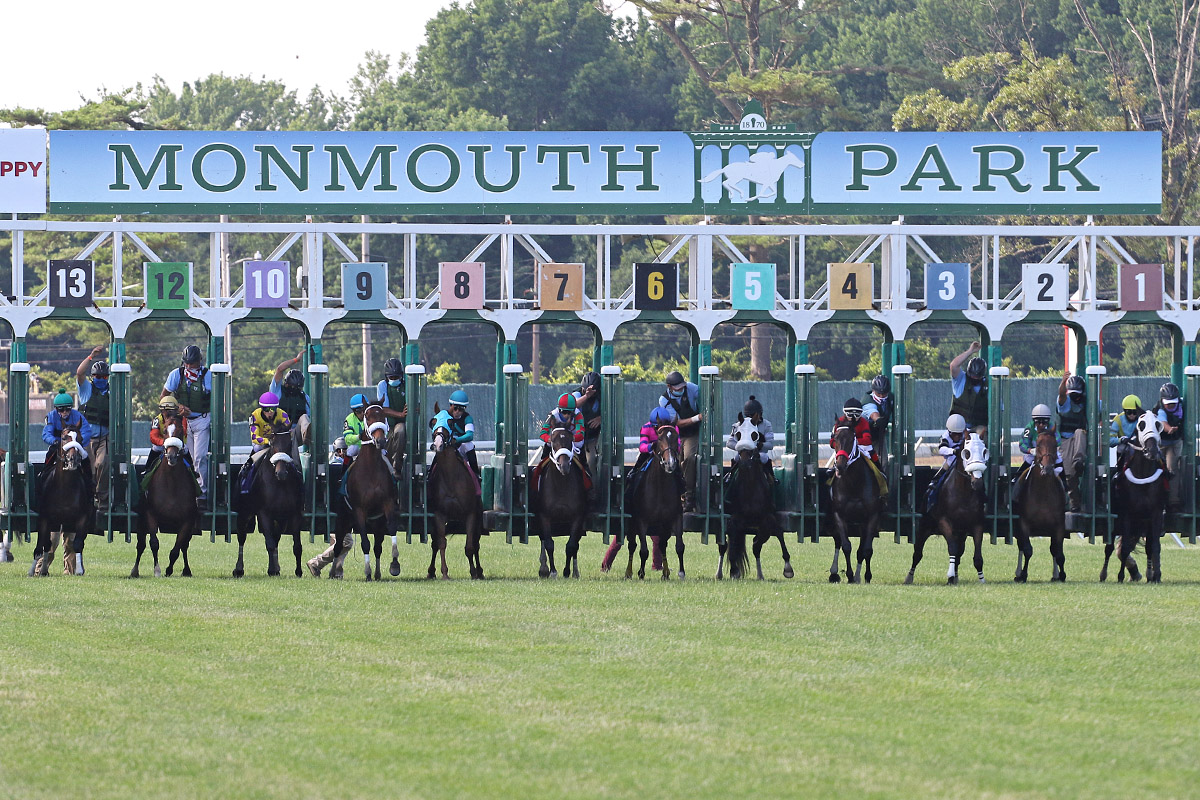 It requires a lot of confidence these days to send out a 2-year-old in a turf stakes sprint when trainer Wesley Ward has one – or more – entered in the same race.
So it says something that Kathy Ritvo is making the trip from Florida to do so in Saturday's $100,000 Tyro Stakes at Monmouth Park, exuding the type of enthusiasm that suggests the veteran trainer may have a good one on her hands.
Roman Poet, who won his first and only start by 2¼ lengths sprinting on the turf at Gulfstream Park on May 21, is among a field of 10 scheduled to go in the 80th edition of the Tyro, the feature on a 14-race card. The group includes a pair of Ward-trainees (the only two fillies in the field): first-time starter Her World and Chi Town Lady, who was scratched from last Sunday's Colleen Stakes at five furlongs on the grass, a race won by stablemate Miss Alacrity in impressive fashion.
But Ritvo's confidence in her horse remains unshaken.
"This horse is so talented," said Ritvo. "He ran great the first time and he has continued to train well. We gave him time after his first race and we thought this would be a good spot to run. He has consistently worked really well.
"He's ready and I think this is a good spot. We're ready to go."
Roman Poet will actually be making his first start under Ritvo's care, since he was a private purchase following his debut. Ritvo's long-time owner Dean Reeves (Reeves Thoroughbred Racing) bought the colt with the original owners, Soldi Stable, retaining a share.
The dazzling debut inspired the purchase.
"If you saw this horse race the first time it's hard to find a knock on him," said Ritvo. "He's game, game, game. He got dead-stopped, got himself back together and went around everyone.
"He's really sound of mind. We'll see if he can make his way to the front at the end again."
Ritvo, Gulfstream Park-based, has also made the trip north for the Tyro. She said the last time she remembers being at Monmouth Park was when Mucho Macho Man, the 2013 Breeders' Cup Classic winner, broke his maiden at the track on Sept. 19, 2010.
"It's been a while. Too long," she said.
The Tyro field includes horses from a pair of Hall of Fame trainers. Jerry Hollendorfer will send out Forty Stripes while Steve Asmussen has Vodka N Water entered. Ward's fillies add intrigue to the group.
"At this stage, they're all horses you have to be concerned about. These are 2-year-olds on the turf," said Ritvo. "It's going to depend on the break and how the race sets up. There are a couple of nice horses in the race and Wesley Ward always has nice ones for these type of races. So we'll see."
Hector Diaz, Jr. is listed to ride Roman Poet.