Trainer Joe Orseno Back "Home" At Monmouth Park And Looking To Make An Impact At The Meet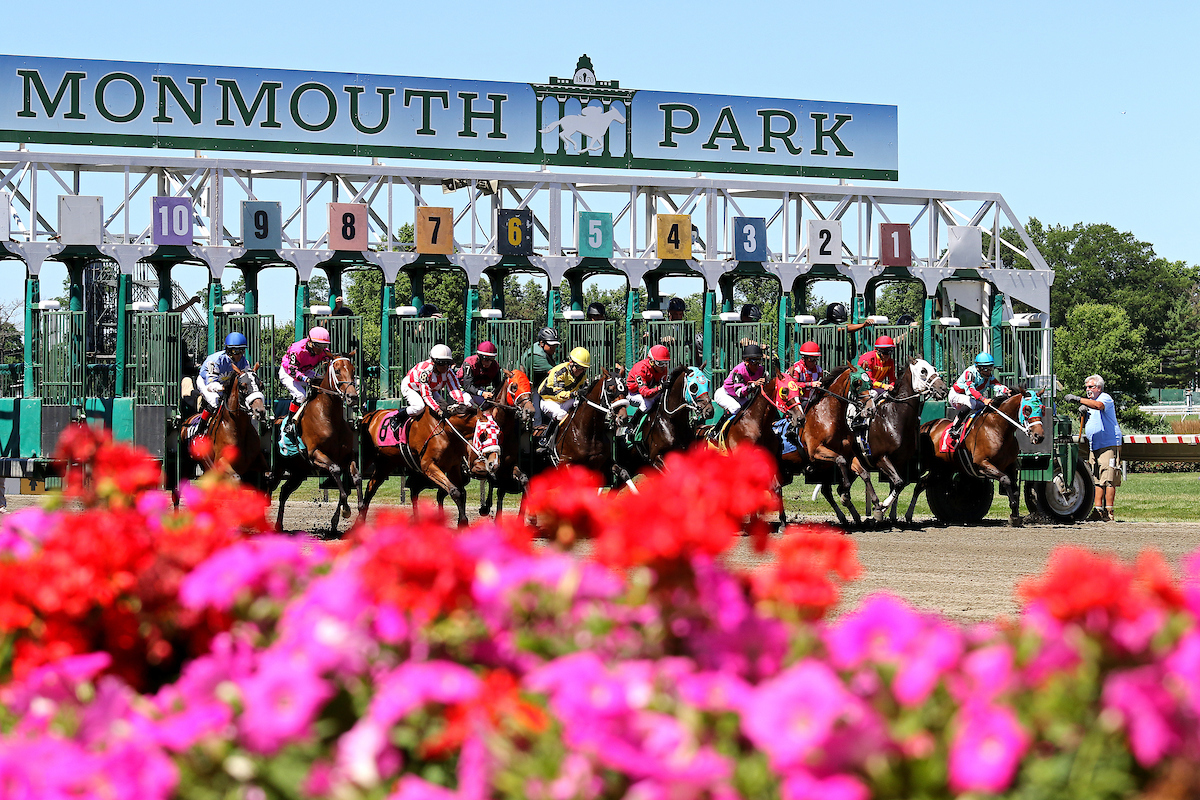 Joe Orseno was so connected to Monmouth Park from the late 1980s to the early 2000s that he bought a condominium in nearby Long Branch that became his home for those years.
After a nearly 17-year hiatus, the 67-year-old trainer is back on a full-time basis, ready to make an impact once again on the Jersey Shore.
During Saturday's 12-race card he will send out two starters for DJ Stable – the debuting 2-year-old Horsepower and then Exuma – and then will add two stakes contenders from Florida to his 17-horse stable at Monmouth. One, Mattingly, is being pointed to the Tyro Stakes on July 30. The other, Beauty of the Sea, is headed to the Blue Sparkler Stakes a week from Saturday.
For the meet so far, Oseno has two wins and two seconds from seven starters – with much more to come, he says, as he closes in on his 2,000th career victory. He is eight wins shy of the milestone.
"When my stable cut down six or seven years ago I had to rebuild and I decided to stay in South Florida," said Orseno, who serves as the president of the Florida Thoroughbred Horsemen's Association and has been a Gulfstream Park mainstay the past two decades. "I thought it would be the best way to build my stable back up because there are a lot of breeders in Ocala and there are a lot of people there who knew me and said `if you're going to stay in Florida then we'll send horses to you.'
"I was down in numbers and I wasn't sure if I had enough to travel with so I decided to stay in one place. Now I have it going again. My stable is probably in the best shape now that it has been in a few years. So I'm back at Monmouth Park, a place I love."
Orseno, who started on the Garden State and Atlantic City circuit in 1977, gradually made his return to Monmouth Park two years ago, winning with three of his 27 starters. He was 3-for-19 at the Monmouth Park meet a year ago.
He said he will be a more frequent visitor to New Jersey in July and August, flying in from Florida often, with long-time assistant Stacy Pryor currently overseeing his division at Monmouth Park.
"Two years ago I sent some to Monmouth Park and it didn't work out," he said. "Last year we were much more organized when we went there. I was hoping to have 20 horses here last year and we only had about 10 but we felt it was working.
"So this year we decided to go full tilt with 20 stalls."
Orseno, who won the Garden State Park training title in 1988, enjoyed his best year in 2000, when Red Bullet won the Preakness, Macho Uno won the Breeders' Cup Juvenile and Perfect Sting captured the Breeders' Cup Filly and Mare turf, with his earnings coming in at $6,673,714 for the season.
He has trained five different Grade 1 winners.
He said that winning his 2,000th race will fit in nicely with those other achievements.
"I've been setting goals my whole life," he said. "It's a goal that I set a while ago – 2,000 wins. It's an accomplishment. It's a lot of wins. It's not going to change anyone's idea of who I am but it will mean a lot to me personally."