Trainer Jane Cibelli Looking To Add To Successful Monmouth Park Meet With Starters In Both Stakes Races This Weekend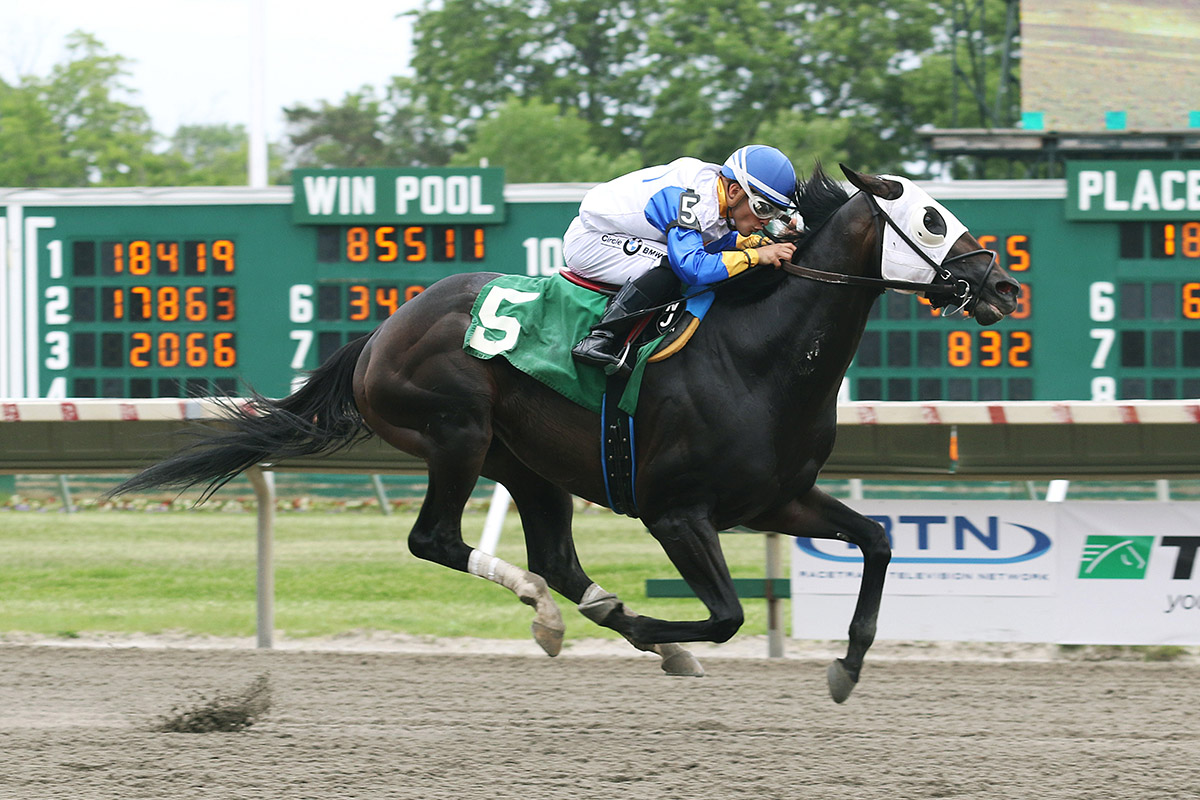 Jane Cibelli hasn't had nearly as many starters at Monmouth Park this year as she did back in 2011 and 2012, when she became the first – and remains the only – female to win training titles at the track, but she is doing more with less these days.
She will look to add to that successful formula this weekend, with horses entered in both the Saturday and Sunday stakes races Monmouth has carded.
Blue Chip Prospect, who has been on the board in 13 of 15 career starts, will make his stakes debut for Cibelli in Saturday's $75,000 Joey P. Handicap at five furlongs on the grass.
Fortune Cookie, a horse with a penchant for winning, will also try stakes company for the first time in Sunday's $75,000 Good Magic Mile.
"We haven't run a whole lot this year. I have quite a few 2-year-olds, which hurts your starts," Cibelli said. "We're doing okay, though. I'm just trying to run them in the right spots and trying to get lucky here and there."
Cibelli has been good more often than she has been lucky at the current Monmouth meet, with a 13-7-7 line from 57 starters, compared to her training title years in 2011 (32-for-119) and 2012 (30-for-138).
Fortune Cookie, she feels, gives her the best chance to pad those stats a little more, with the 4-year-old ridgling having flourished since trying two turns at Monmouth Park for the first time this year.
The son of City Zip-Royal Fortune by Giant's Causeway, owned by Jersey Shore Racing Inc., is coming off a dull effort on the turf, where he is 0-for-3 lifetime. Prior to that he finished a close second and posted a 6¾-length victory going two turns at Monmouth Park, raising his lifetime dirt record to 7-4-1 from 18 dirt starts.
"The race we were looking for last time didn't go, which is why I put him on the turf," Cibelli said. "That was not a move I wanted to do. I have a reputation for trying to turn everything into a turf horse and that's not the case.
"We put him on the turf hoping it would come off and it didn't. His worst races are on the turf."
Going two turns seems to have revitalized Fortune Cookie, whose six one-mile races at Gulfstream were all one-turn events.
"That was the question we had when we brought him North: Will he get two turns?" Cibelli said. "When he went two turns he was a monster. That's why I'm not really afraid of putting him in this spot. Two turns is the key."
For Blue Chip Prospect, a change in tactics may be in order for Saturday, with the 4-year-old gelding owning a 2-7-4 record from 15 career starts. He is 0-for-3 in grass sprints at Monmouth this year, losing those races by a combined two lengths.
"It's frustrating because you feel he should be in the winner's circle more, and he just misses," said Cibelli. "He's getting beat necks and noses. It's not like he is getting beat five lengths. So you're in the right races with him. He just can't seem to get there."
Cibelli said she will discuss with jockey Chris DeCarlo whether taking the Jonathan Brown-owned Blue Chip Prospect off the pace more, instead of being up-close as he usually is, will make the difference.
At five furlongs that's always a risk, but the presence of the hard-hitting Oak Bluffs and the stakes-winning Like What I See may necessitate a change.
"He should be right there. But you can run fifth in this race and still get beat only a length," she said. "Chris DeCarlo may have to change things up a bit. I think if he is up close again he will get beat.
"Oak Bluffs is going to be very tough in this field. I'm trying to figure out how to win this with him. I don't know yet what it will be. I'm going to look at things more closely and figure it out with Chris.
"I feel like I have to try something different and maybe that will be the difference."
First race post time both days is 1:15 p.m.