Trainer Gregg Sacco Attributes Fast Monmouth Park Start To Racing At Tampa For the First Time Over The Winter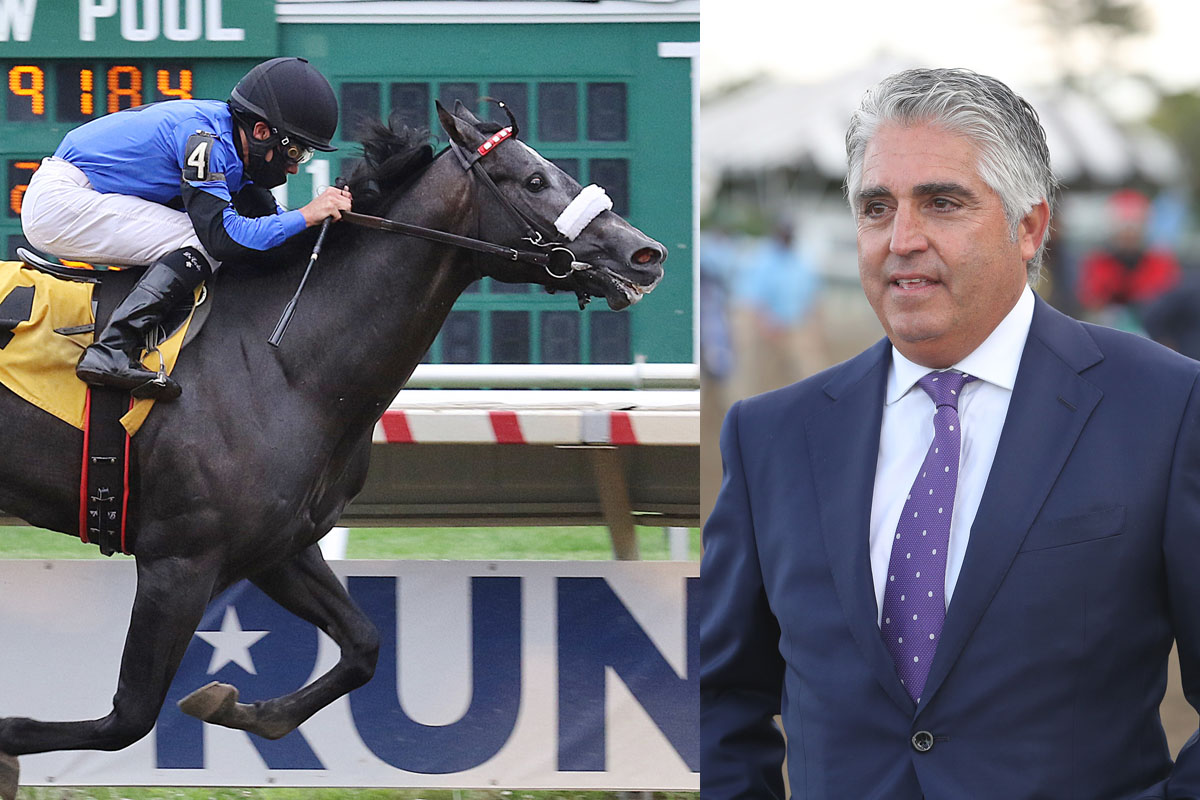 Gregg Sacco wasn't quite willing to say he re-invented himself with the decision to spend last winter and spring racing at Tampa Bay Downs for the first time, but the results are hard to argue with.
Now in his 34th year as a trainer at Monmouth Park, Sacco is off to a fast start at the Jersey Shore track – with a 3-3-4 line from his first 14 starters – and the reason is directly the result of trying something new. The suggestion to send his horses to Tampa, as opposed to laying off most of them while racing a handful in New York now and then in the winter, came from his 22-year-old son Will, who serves as his top assistant.
"We were very active in the winter this year as opposed to shutting down. We were very fortunate. We won 16 races (from 90 starters) at Tampa and that generated some new clientele for us, too," said Sacco, who has three horses entered both Saturday and Sunday at Monmouth Park. "It worked out well. It was a shot in the dark. We had never stabled there before. I had only raced there a few times, shipping in and out.
"Everything kind of fell into place. We didn't go there with any expectations and it worked out great."
With 15 winners overall this year, the 57-year-old Sacco is on pace for his best season since at least 2019 – with the likelihood it will be even better than that.
Sacco will bring back hard-luck Basso, fifth in the 2021 TVG.com Haskell Stakes, on Saturday and first-time starter Just Beat the Odds in the first race on Sunday, a Maiden Special Weight event at six furlongs.
Sacco currently has 32 horses stabled at Monmouth Park, with two more arriving shortly.
"Will made a good point when he said `we lay up after Monmouth and just go home. Why not try something different and race them at Tampa?' " said Sacco. "All of our horses trained at Tampa over the winter. That was a big plus. The farms are great but there is only so much you can do on a far. What we accomplished at Tampa has given us a head start at Monmouth Park."
Sacco has high hopes for Just Beat the Odds, a 3-year-old son of Munnings, but called the opening race Sunday "one of the toughest maiden races I've seen in years at Monmouth Park."
That is largely due to the presence of the Todd Pletcher-trained Abadin, who was second in his debut at Belmont Park on May 6.
"Pletcher's horse is coming off a debut with an 85 Beyer Speed Figure. You hardly ever see that," said Sacco. "Our colt is very talented and I expect him to do well but it's a tall order."