Trainer Doug Nunn Optimistic Smithwick's Spice Will Handle First Major Test In Saturday's Friendly Lover Stakes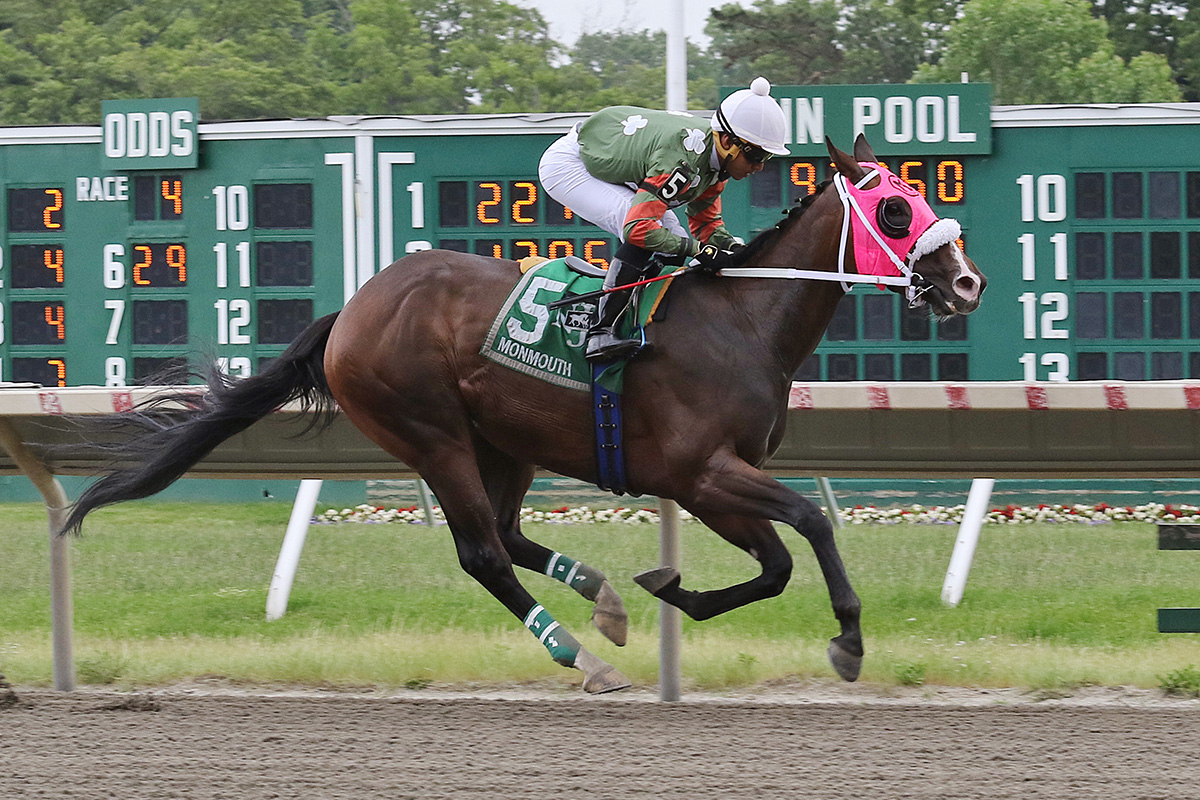 Doug Nunn knows it's time for him to start finding out a little more about his promising 3-year-old Smithwick's Spice. It's just that the veteran trainer would have preferred that process began in an easier spot than Saturday's Friendly Lover Handicap on Saturday at Monmouth Park.
An impressive winner in a state-bred optional allowance claimer in his last start, Smithwick's Spice will be trying stakes company for the first time in the $75,000 Friendly Lover, a six-furlong dash for Jersey-breds that headlines a 12-race card.
"I like to take it a step at a time and we're skipping a step," said Nunn. "I would have preferred a one other than allowance. So he's definitely stepping up, and it's against older horses. It's not ideal. But he's a horse with a lot of talent."
Owned by Seaside Park Mayor Robert Matthies' New Spice Stable LLC, Smithwick's Spice has two wins and two seconds in five career start. The only off-the-board finish for the homebred son of Frost Giant-Spicy McHaggis by Good and Tough came in his 2019 debut following an eight-month layoff.
Smithwick's Spice finished fifth that race but had a legitimate excuse after an extremely slow start. He won his next start gate to wire.
"He's still learning how to run," said Nunn, who has 14 horses stabled at Monmouth Park. "He's got a world of talent, but he definitely needs to move forward in this spot.
"This is a test. And it really is a test to see if he is ready to go on."
The field that Smithwick's Spice will be tangling with includes two top-flight Jersey-breds in Prendimi and Chunnel. Predimi won the John J. Reilly Handicap at Monmouth Park on May 25 by a neck over Chunnel – after Chunnel defeated Prendimi last Aug. 26 in the Charles Hesse II Handicap by a neck.
Because Smithwick's Spice is so sharp Nunn is wheeling him back in 13 days.
"You look at the field and you can see we're stepping up," said Nunn. "I'd have liked a softer spot coming off the big race he ran in his last start. But I know he can do this. Last year as a 2-year-old he had three starts in five weeks and he did very well coming back quickly. He likes work. He seems to be his best when he doesn't have a lot of time between starts."
Despite the daunting challenge, Nunn is optimistic.
"I think he can be one, two or three," he said. "I think he is absolutely capable."