Trainer Claudio Gonzalez Making His Presence Felt At Monmouth Park As He Closes In On 1,000 Career Wins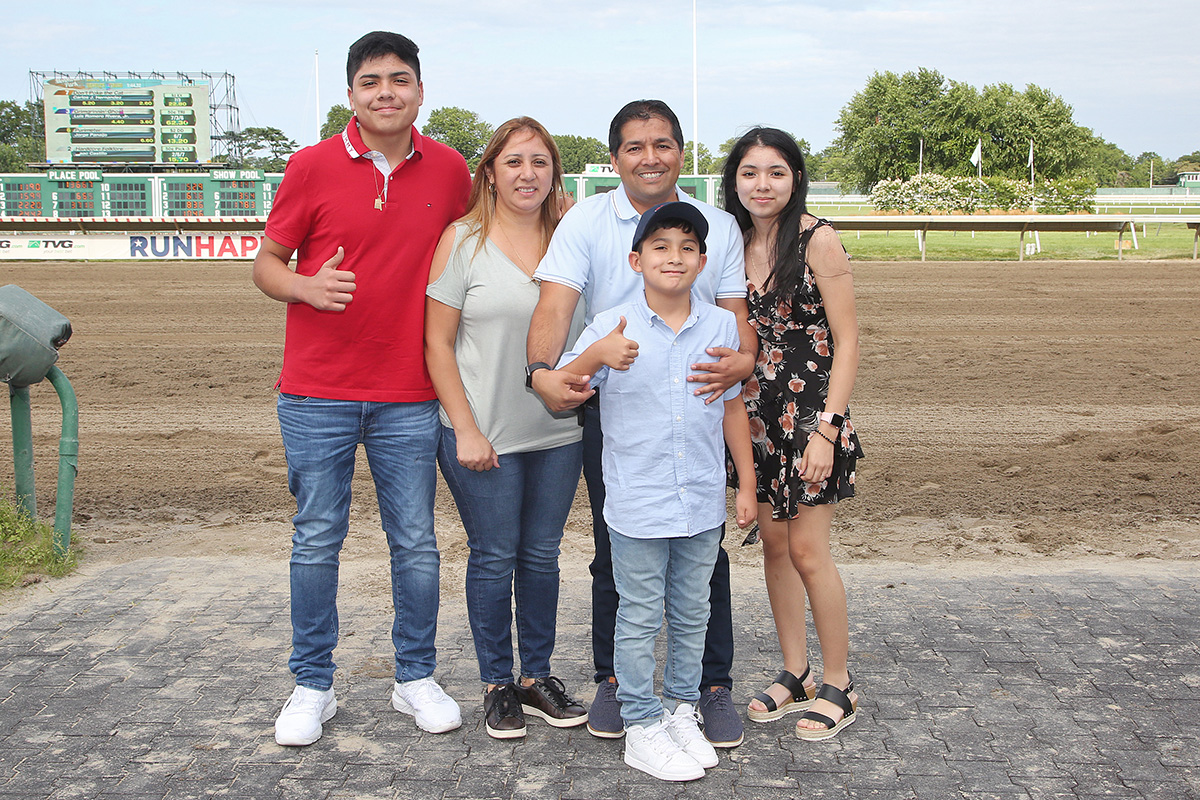 There was a time early in the Monmouth Park meet when Claudio Gonzalez's name was stuck near the bottom of the trainer standings. That isn't the case any longer. And those who know his history would not be surprised if he eventually finishes atop those same standings.
It will take some work, Gonzalez acknowledges, with the 44-year-old conditioner entering Monmouth Park's three-day racing weekend starting Friday in fourth place in the standings, eight winners behind leader Wayne Potts' 24.
But winning titles is what Gonzalez does. He has 16 of them in Maryland, where he has been the state's leader in overall wins each of the past four years.
"You never know," Gonzalez said. "I believe I can win the title here. I cannot say no. I believe the next couple of weekends, if there are the right races, my horses are going to be right there.
"We are going to try to do it."
Gonzalez's full-time return this summer to Monmouth Park, where he started his career working for Juan Serey in 1995 and stayed until going out on his own in 2012, did not get off to the start he envisioned. He managed just two winners from his first 16 starters.
Since then he is a more Gonzalez-like 14 for-64.
"I think the horses had to learn to adapt to Monmouth Park," said Gonzalez, who also keeps a 40-horse division in Maryland. "Then I had to figure out how my horses from Parx fit here and which ones would like this track. Early on we entered a lot of horses and the races didn't go. But things are getting better and better. Now we're going in the right direction."
Gonzalez's bid for his first Monmouth Park training title will get an incentive boost from another major achievement within reach: His 1,000th victory.
Gonzalez currently has 977 career wins.
"That will mean a lot when it happens," he said. "It's tough to win one race. Can you imagine winning 1,000? It's very exciting. I'm waiting for that to happen.
"It's not just for me. It's something for the whole team and for my family to enjoy. My kids are really excited about it happening."
When it does happen, it will probably rise to the top of Gonzalez's racing achievements, he said. It's has been quite a journey for someone from Santiago, Chile, who came to America 26 years ago speaking almost no English and not having a background with horses.
Those challenges, of course, pale in comparison to beating testicular cancer in 2008, when Gonzalez was sidelined for six months while undergoing chemotherapy. All he has done since then is win titles.
"It's nice to win titles and trainer of the year awards, but I feel like my family feels 1,000 wins is something special," he said. "For me, it's a dream. A good dream. It's a dream come true."
Gonzalez said he expects to be busy on both Saturday and Sunday with runners at Monmouth Park.
"The opportunity is there (to win the title) if the races go," he said. "I think we have the horses to do it. We'll see what happens."