Trainer Ben Colebrook Expecting Grade 3 Winner Fancy Dress Party To Bounce Back In Sunday's Miss Woodford Stakes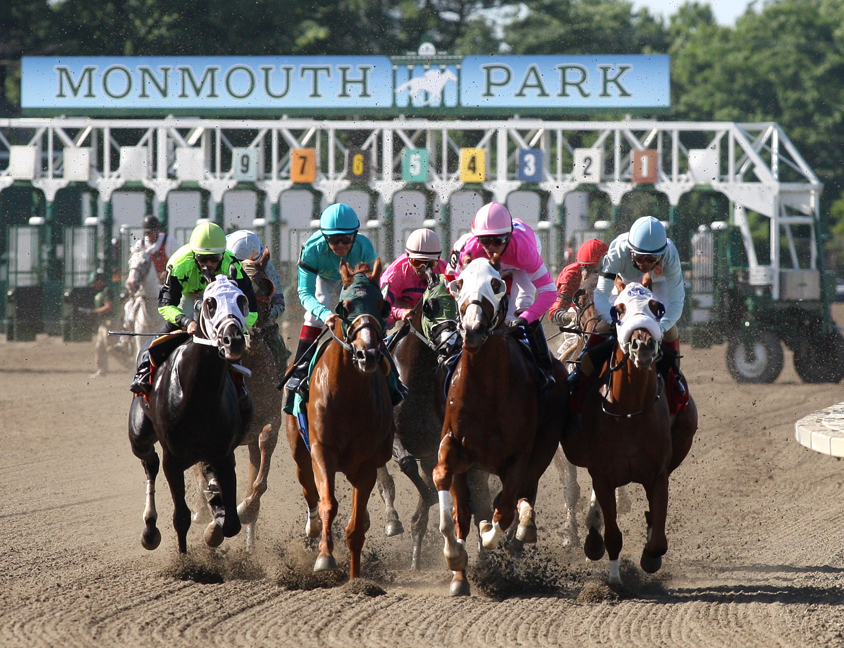 Whatever the reason was behind Fancy Dress Party's clunker in her last start in the Grade 1 Acorn Stakes, trainer Ben Colebrook has moved past it, preferring now to focus on what's ahead for his star 3-year-old filly.
In the immediate future it's the $75,000 Miss Woodford Stakes, the co-feature on Monmouth Park's 13-race Sunday card. That race, Colebrook hopes, will serve as the perfect set-up for the Grade 2 Raven Run Stakes at Keeneland on Oct. 19.
"She came out of the Acorn okay," said Colebrook. "We decided to give her a little time after that (June 8) race. We kind of dipped our toe into the water that race. Grade 1 races are really tough."
Entering the Acorn, Fancy Dress Party was unbeaten in four starts, highlighted by a victory in the Grade 3 Beaumont Stakes at Keeneland. She was involved early in what wound up as a fast Acorn Stakes pace but faded to last in the nine-horse field.
"She never really seemed to take to the track at Belmont Park," Colebrook said. "So I brought her back to my farm and gave her some time.
"She's had a couple of good breezes since then and she seems like she is her old self. She's put on some weight. We felt we needed a race before the Raven Run and the race at Monmouth Park fit into her schedule."
The 64th edition of the Miss Woodford Stakes, at 5½ furlongs on the dirt, will pair with the 24th running of the $75,000 Decathlon Stakes, also at 5½ furlongs, to highlight the Sunday card.
In retrospect, Colebrook, who trains Grade 1 winner Knicks Go, said he doesn't have any regrets about trying Fancy Dress Party in the Acorn.
"The way that race went that day, it was a fast race and Guarana (the winner) has gone on to win again," he said. "Most of the horses in that race have come back strong. It's what you get in a Grade 1 race. Sometimes you have to try.
"She may be a Grade 1 filly, she may not be a Grade 1 filly. I think that race we can throw out. Some horses, when you take them to Belmont, they don't take to the sandy track. Sometimes they love it, sometimes they don't.
"I think she probably didn't handle the track against quality fillies."
Colebrook expects the daughter of Munnings-The Schvagen by Matty G, a $280,000 yearling purchase, to turn in a big effort in the Miss Woodford.
"I'm pretty confident," he said. "I think she'll be the favorite. I think it's a drop in class, which will help. We're just excited to get her back going again and to get her back on track.
"The main goal is the race at Keeneland. We know she likes it there. It's her home track. The Monmouth race is the perfect prep for that."
First race post time is 1:15 p.m. Admission and parking are free through the end of the meet on Oct. 27.