Trademark Seeking Graded Stakes Breakthrough In Saturday's $250,000, Grade 3 Philip H. Iselin Stakes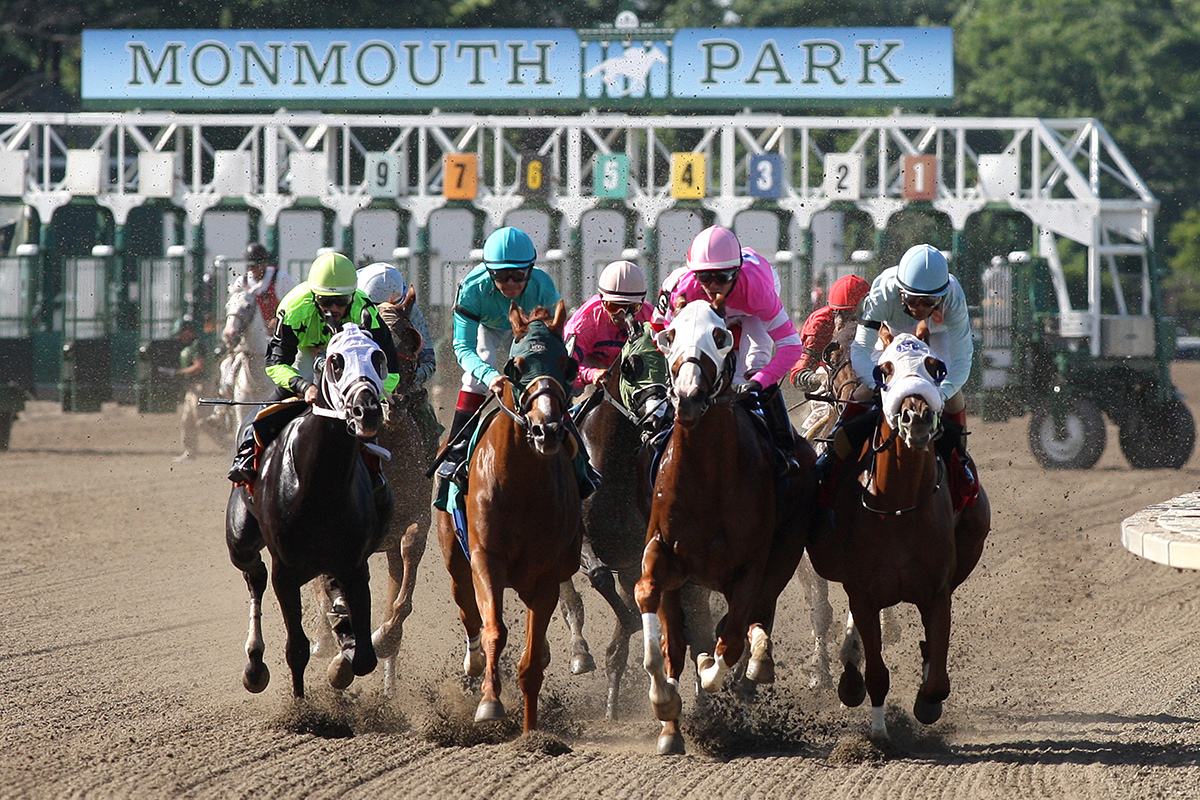 As solid as Trademark has been for trainer Vicki Oliver throughout his career, earning $546,290 while racing at seven different racetracks, the 4-year-old gelding has one glaring void on his resume.
He has yet to win a graded stakes race, going 0-for-8 in those opportunities.
That could finally change Saturday when the Kentucky-bred son of Upstart returns to Monmouth Park for the Grade 3 Iselin Stakes, one of the Breeders' Cup designated "Dirt Dozen" races for the Big Ass Fans Breeders' Cup Dirt Mile.
The 88th edition of the Iselin Stakes, which offers a $250,000 purse, will be contested at a mile and a sixteenth on the dirt.
"I think he has the ability to be a graded stakes winner if things go his way," said Oliver. "Obviously I thought by now he would've have won a graded stakes. But they're hard to win. We've seen in many of those graded stakes races that he has beaten some good horses, so we know the ability is there."
Trademark comes off a win on July 8 in the Michael G. Schaefer Memorial Stakes at Horseshoe Indianapolis. A race prior he was a late-running third in the Grade 3 Salvator Mile at Monmouth Park on June 17. That marked the first time he hit the board in a graded stakes race,
"He had a pretty rough trip that race," said Oliver. "He got shuffled back and checked a couple of times. I think if he had a clean trip he probably could have won."
Oliver thought enough of Trademark a year ago to put the BBN Racing-owned charge on the Kentucky Derby trail, sending him in the Sam Davis, the Tampa Bay Derby and then the Blue Grass Stakes.
But the breakthrough performance that Oliver was looking for never materialized.
"We might have tired him out," she said. "That's why he had a little lull last summer. We gave him about a two-month break and he bounced back to remind us that he is still a nice horse."
Trademark, 5-for-18 lifetime, lost a chance at a graded stakes win last November when the Grade 3 Commonwealth Stakes at Churchill Downs was taken off the grass, losing its graded status for that day. Trademark won that race by four lengths.
"I don't think he's had the opportunity to be in a graded stakes where he is going the right way and he gets things his way," said Oliver. "Hopefully that will happen this weekend."
The Brad Cox-trained Zozos, 6-for-9 lifetime and 3-for-4 this year, looms as the likely favorite for the Iselin, which gives credit toward entry fees into the Grade 1 Breeders' Cup Dirt Mile for the top three finishers.
Oliver's focus, though, is only on Saturday.
"When he shows up he shows up so I am optimistic, though Zozos is the horse to beat," said Oliver. "The Breeders' Cup would be a big reach for him right now. I'm not sure that's in the cards for him at the moment unless he ran big Saturday and continued to progress and win some this big races leading up to the Breeders' Cup. Right now that really isn't on our radar."