Sweet Cherry Pie Romps By 4 1/4 Lengths In Sunday's My Frenchman Stakes For Jockey Jairo Rendonon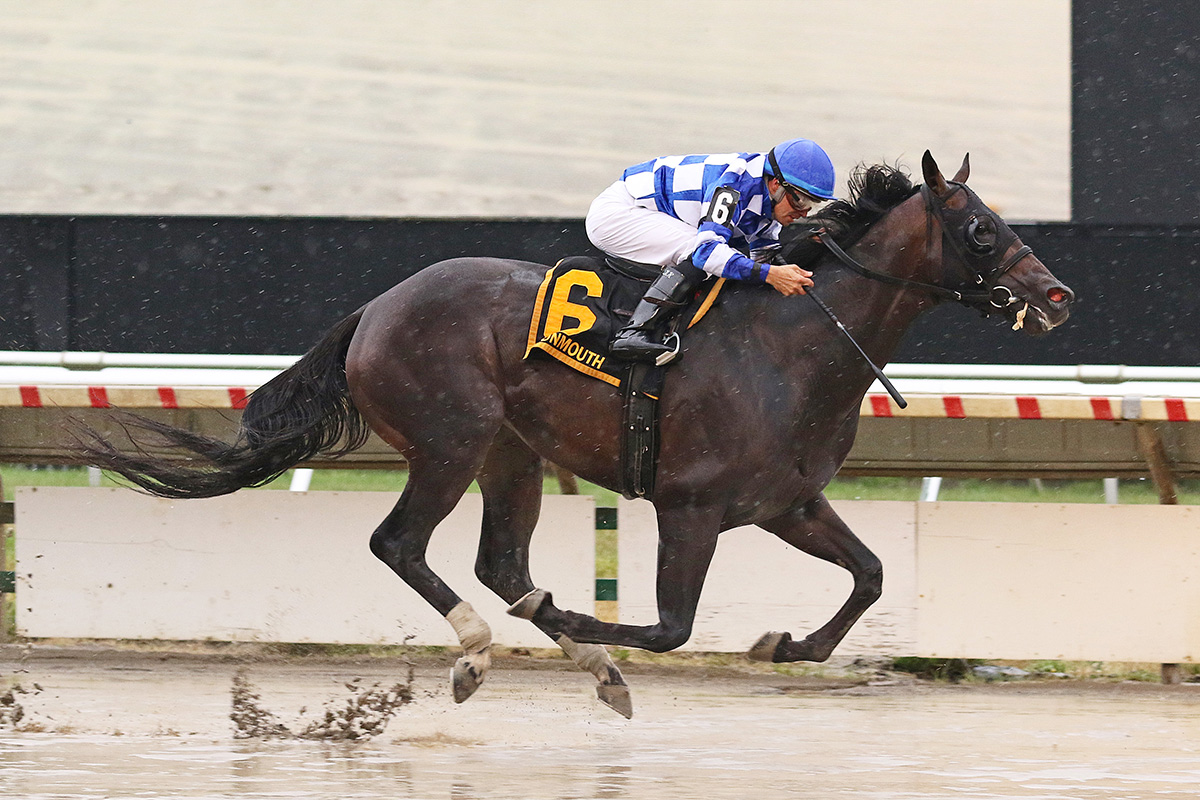 Jockey Jairo Rendon has never forgotten his first winner – or the trainer who gave him the opportunity.
Nearly 6½ years after trainer Rusty Arnold gave a fresh-faced rider from Colombia a chance that resulted in a first winner's circle trip, the duo teamed up again Sunday as Rendon rode favorite Sweet Cherry Pie to a convincing 4¼-length victory in the $98,000 My Frenchman Stakes at Monmouth Park.
The 5½-furlong dash for 3-year-olds, originally carded for the turf, was run over a sloppy and sealed main track with the field reduced to five runners. It did not take away how impressive Sweet Cherry Pie was.
The winning time was 1:04.29.
"I've known Rusty Arnold since I came to this country," said Rendon, who won with five of his 12 mounts over Monmouth Park's three-day racing weekend. He swept both weekend stakes, winning Saturday's $104,000 Blue Sparkler Stakes aboard Beauty of the Sea. "He gave me my first winner in this country. He knows me. He knows what kind of rider I am. So when he asked me to ride this horse I knew this horse would be ready and it seems like he's a really nice horse."
Rendon's first career winner came aboard Morticia on Jan. 14, 2017 for Arnold.
This one was much more predictable, with Rendon having Sweet Cherry Pie perched in third, just off the early speed, before the son of Twirling Candy took command after three-eighths of a mile and was never seriously challenged. Super Chow was second, 2¼ lengths ahead of Freedom Road.
"The only thing (Arnold) told me is I might need to help him out of the gate because he can break slowly," said Rendon. "But he broke sharply and he was right there. He wanted to go today. I kept him a little wide early so when I asked him to make his run he was clear. It was just a matter of waiting for the right time to go."
Owned by BBN Racing LLC, Sweet Cherry Pie became a stakes winner in his fifth career start. He has raced at five different racetracks during that time.
Sweet Cherry Pie returned $4.80 to win, improving his career line to 2-1-1 from his five career starts.