Statement From Monmouth Park Chairman And CEO Dennis Drazin Regarding Horse Racing Integrity And Safety Act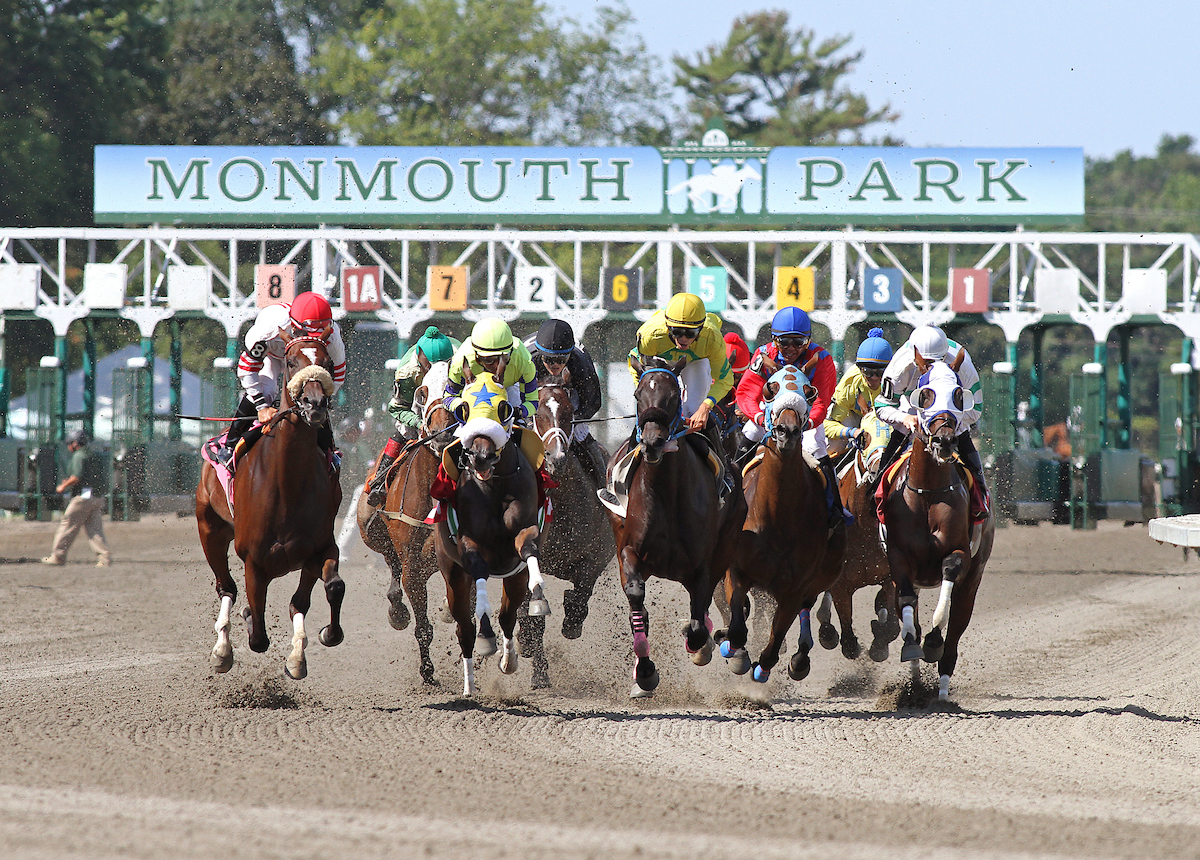 As Chairman and CEO of Monmouth Park Racetrack and as counsel and advisor to the New Jersey Thoroughbred Horsemen's Association (NJTHA), I am pleased to announce Monmouth Park's support for the Horse Racing Integrity and Safety Act.
I had the opportunity to listen carefully to the press conference at Keeneland where Senator Mitch McConnell announced his support for this historic legislation designed to improve the integrity and safety of horse racing through uniform and national safety and performance studies, including a horse racing anti-doping and medication control program and a racetrack safety program to be developed and enforced by a Horse Integrity and Safety Authority.
I initially withheld comment awaiting an opportunity to read the Horse Racing Integrity and Safety Act of 2020.
Without reciting the longstanding effort by Congressmen Barr and Tonka, as well as others in the House, I was asked by Congressman Pallone, the Chairman of the Committee considering the Horse Racing Integrity Act as it was known in the House version, to come to Washington to testify at the hearing on Jan. 28, 2020. During my congressional testimony, I had opposed passage of the House version for a number of reasons; most importantly that I did not feel that the Bill went far enough, since it only addressed the medication issue and did not address racetrack safety and integrity concerns outside of the medication issue.
I articulated my concerns during my testimony and I was pleased that both Congressmen Barr and Tonko expressed their willingness to work toward expanding the Bill to address my concerns. I have also worked closely with the National Thoroughbred Racing Association (NTRA) in my role with that organization as a member of the Board of Directors to try to accomplish a more broad-based effort to include racetrack safety and integrity issues as well as a number of other issues that the industry as a whole believed were necessary to address in order to accomplish all of our objectives of making our industry successful by restoring public confidence in the industry, create racetrack integrity and safety initiatives and addressing a wide variety of issues which the New Jersey Thoroughbred Horsemen and the NTRA believed were important for our industry.
While I was opposed to the elimination of Lasix based upon the long-standing recommendations of the AAEP (American Association of Equine Practitioners), who have consistently expressed that Lasix is a therapeutic medication that protects the health and welfare of Thoroughbreds that we all love so dearly and was the only known therapeutic treatment to prevent bleeding, thereby not only protecting the horses, but the jockeys who ride them, I had advocated both publicly and privately for a compromise which would provide a Blue Ribbon Panel of experts to consider the Lasix issue and make recommendations at the conclusion of that study.
Monmouth Park had previously adopted a policy to adhere to the position of the American Association of Equine Practitioners (AAEP) regarding the administration of race day furosemide (Lasix) as the most effective treatment and preventative approach to controlling exercise­ induced pulmonary hemorrhage (EIPH) in racehorses. Monmouth Park resisted prior efforts to eliminate Lasix by stating "Until further scientific evidence proves otherwise, we believe the policy set forth by the AAEP regarding the race-day use of furosemide is in the best interest and welfare of the horses and their riders."
I am pleased to see that there has been a compromise in forming a mechanism to study the Lasix issue for three years and make recommendations concerning its usage in the future.
Compromises are hard to reach, particularly when strong and valid positions are taken by different stakeholders. Nevertheless, in my 45 years as a trial attorney, I have learned that a good settlement or compromise is one that all of the parties believe that they gave up some position in order to achieve overall good. Therefore, although the three-year study period will address the future of Lasix in general, I acknowledge that in order to bring about a piece of legislation that has widespread acceptance, it was necessary to provide that during the study period, two-year old races and stakes races will be Lasix-free. While I would have preferred the three-year study period would permit the use of Lasix in all horses or, at the very least, to only apply to two-year old's and graded stake races, it is time to move on and acknowledge the compromise and get this legislation passed for the good of the future of our sport.
I also had an opportunity following my testimony in Washington to meet with Travis Tygart, CEO of the United States Anti-Doping Agency (USADA), who frankly impressed me with his discussions about a plan to move forward with the USADA providing services to the industry. I was able to learn more about how human testing works in other sports and learned that there can be an exemption available in appropriate circumstances for human athletes and, therefore, it made sense to me that there was a path to make an exemption in horse racing as it relates to the Lasix issue, if a horse needed it to compete and it was not performance enhancing. I will await the results of the three-year study before commenting further on that issue.
While I support the Horse Racing Integrity and Safety Act, I recognize that the Senate will have to take action to get this Senate version of the Horse Racing Integrity and Safety Act over to the House and I would expect that with the support of
Congressmen Barr and Tonko, as well as what I would anticipate would be efforts by Congressman Pallone, said that the current House Bill could be amended to make sure that both the House and Senate Bills when they reach final form will be consistent so as to enable this Legislation to pass both the Senate and the House. I do remain concerned about the funding mechanism and, hopefully, the funding mechanism can be finalized to avoid any 10th Amendment problems which could affect its constitutionality. The racetracks and horsemen have significant costs related to the operation of racetracks. It would make sense to me to shift the funding to ADWs and other online operators who at this time offer their customers larger rebates than racetracks can afford to do.
I will continue to work on behalf of Monmouth Park and the Horsemen whom I represent to advocate for the passage of this historic legislation designed to enhance the future of our industry for generations to come.