Standout Sprinter Twisted Ride Looks To Add To Credentials In Sunday's $100,000 Rumson Stakes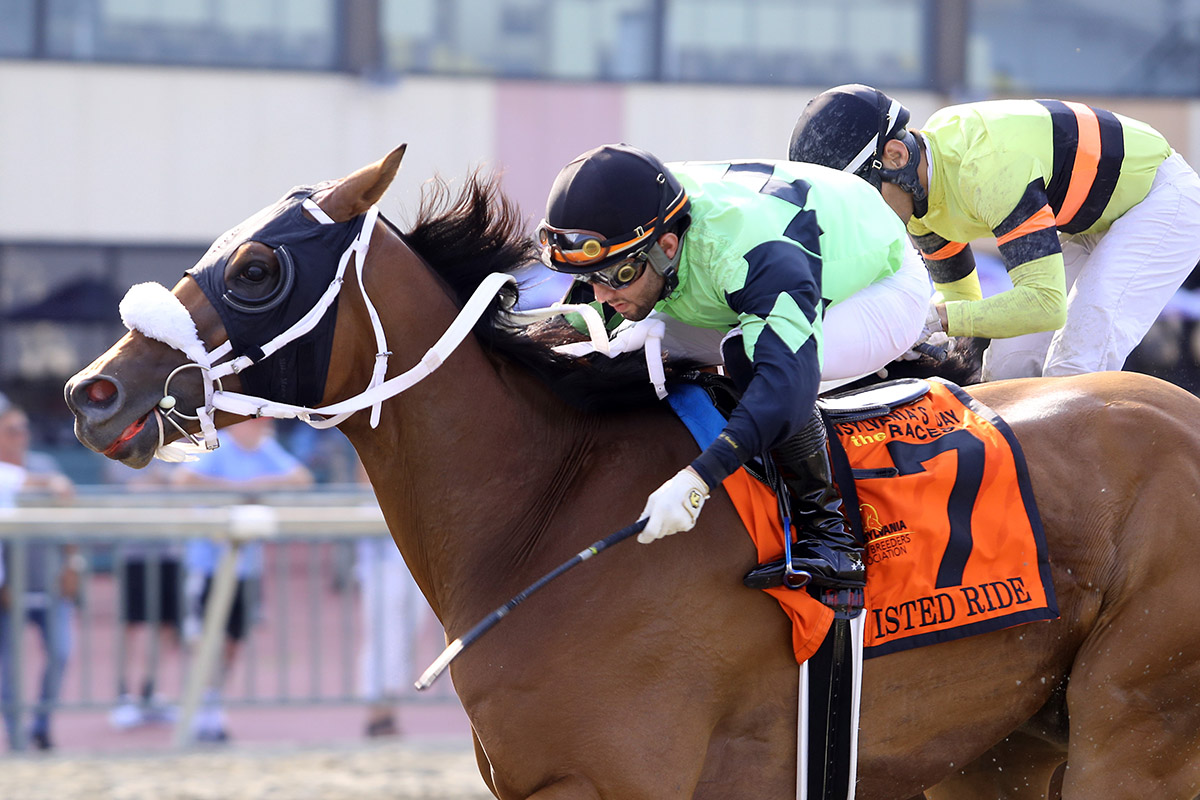 Trainer Michael Moore said the "light bulb moment" for Twisted Ride, his ultra-consistent sprinter and likely favorite for Sunday's $100,000 Rumson Stakes at Monmouth Park, happened in a race the 4-year-old gelding didn't even win last November.
In his third start for Moore last year, after Kathleen DeMasi trained him for his first five career starts, Twisted Ride was second, a well-beaten 6¼ lengths in an optional claimer at Parx.
"But his sheet numbers that race really went forward compared to what he had been running," said Moore. "That's when we thought he had really improved. Once he put that number up he has basically been doing that consistently every time he runs now."
Twisted Ride will look to add to his impressive credentials in the five-furlong Rumson Stakes, which has attracted a field of seven. A Pennsylvania-bred and four-time stakes winner, the son of Great Notion enters that race 5-for-8 this year and 8-for-17 for his career with earnings of $448,128.
Since coming into Moore's care, Twisted Ride has six wins and three seconds in 12 starts.
"Right now you'd have to say he's the best Pennsylvania-bred sprinter," said Moore.
Owned by Kasey K Final Turn and Michael R. Day, Twisted Ride has won five of his past seven races, with one loss a second-place finish in the Grade 3 Runhappy Stakes Stakes at Belmont Park on May 13 and an off-the-board showing in the Grade 2 John A. Nerud Stakes on July 1 at Belmont Park.
But there have been few disappointments outside the graded stakes tries.
"When we first got him we gave him a little time and ran him back in a Pennsylvania-bred allowance and he won that, but his number was just okay," said Moore. "Then we sent him long at Delaware and he stumbled badly out of the gate, so we really didn't get a good read on him.
"It was that next race, when he was second but got beat pretty good, that everything seemed to change. As he has gotten older and we concentrated on sprinting him and put blinkers on him he has been really good."
Unraced at 2, Twisted Ride has quickly made up for lost time.
"As a younger horse he was really immature. He was kind of tough to train and tough to be around," said Moore. "He was just very green, scared of everything, rearing up. He just needed to get older and mature."
Because Twisted Ride is so sharp now, coming off a win in the Banjo Picker Sprint Stakes at Parx on Aug. 21, Moore is wheeling him back in 13 days. This also marks the first time that Twisted Ride will shorten to five furlongs.
"We're trying him on short rest but he had a good amount of time his previous two races," said Moore. "As far as the five furlongs, he has really good speed and he's usually real good out of the gate. To me, that's what a five-furlong race is about. You have get out and go and that's what he does."