Spina Looking To Jumpstart Monmouth Park Meet With Mia's Crusade In Saturday's Spruce Fir Handicap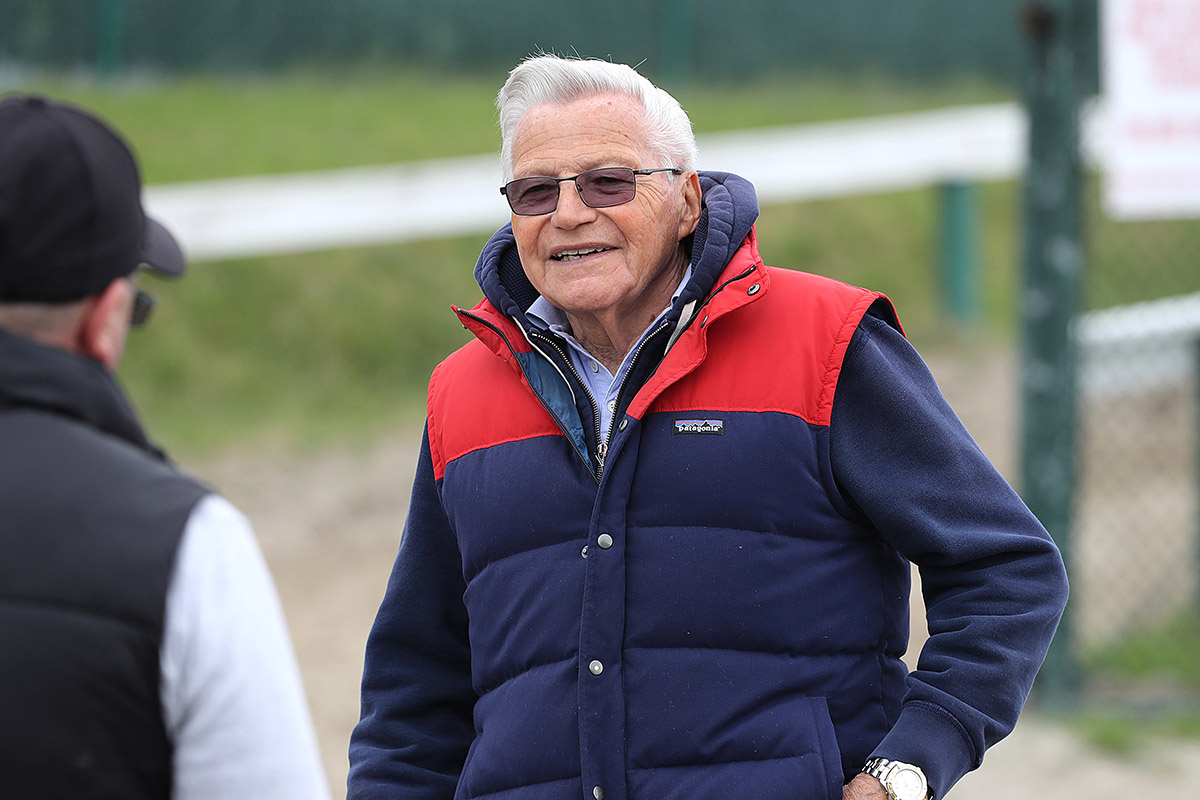 Six weeks shy of his 75th birthday, trainer Chuck Spina isn't showing any signs of slowing down. A year after tying for the Monmouth Park owner's title in partnership with long-time friends and clients Joseph and Gayle Ioia, Spina will look to jumpstart his 2023 campaign when he sends out Mia's Crusade in Saturday's $85,000 Spruce Fir Handicap at the Jersey Shore track.
The 27th edition of the Spruce Fir, to be contested at six furlongs, is for New Jersey-bred fillies and mares, 3 and up.
"She's ready – just not quite as ready as I'd like her to be," Spina said of the 4-year-old filly, who is coming off an eight-month layoff. "But it's time to get her started. We need to take advantage of these Jersey-bred stakes races when they come up.
A daughter of Greenpointcrusader-Mini Moneigh by Mo Mon, Mia's Crusade has a solid 3-2-1 line from 11 career starts. Her $188,031 in career earnings make her the most successful offspring of Greenpoint Crusader, who won the Grade 1 Champagne Stakes in 2015.
"She's an honest filly with not a lot of breeding. We bought her as a weanling from the breeder, Dianne Boykin," said Spina. "She tries every time. It's supposed to rain Saturday and she has shown she loves the slop. She won in her first start last year in the slop off a seven-month layoff by 4½ lengths. She just skipped over the track that day."
For Spina, who turns 75 on June 28, the hope is that this year is an extension of the 2022 Monmouth Park meet, when he posted his highest overall win total (16) since 1998 and set a personal best with earnings of $660,315. He also had 101 starts, the most in a training career that began in 1971 in 14 years.
"Tying for the owner's title without a doubt was a career highlight," said Spina, who has been a fixture on the Monmouth Park backstretch since 1972. "We had an unbelievable year.
"I usually have 10 to 15 horses. In 2021 I had about 15. Last year I had 24 – nine older horses and 15 babies and 14 of the 15 babies got to the races.
"Everything fell into place. I always say I would rather be lucky than good. To get as many 2-year-olds to the races as we did was quite an achievement."
Spina has 30 horses this year, with 16 of them 2-year-olds.
"Thirty is a lot for me," he said. "I haven't had that many since I was training for Len Ragozin in the 1970s."
It means more work, but Spina thrives on it.
"I go to the gym all the time," he said. "I keep moving. I'm out here every day at the barn. It keeps you young. For my age I feel pretty darn good."
Spina is part owner of Mia's Crusade along with the Ioias and is looking for another solid year from her. She is 0-for-3 in stakes tries but finished second in the Smart N Classy a year ago, beaten just a half-length, in her first career start going long.
"She's a nice filly," said Spina. "She seems to run well fresh but we'll see. If it rains Saturday that should help her."
Jomar Torres is listed to ride.