Servis Set To Double Up Again With Midnight Obsession And Leader Of The Band In Saturday's Grade 3 Monmouth Oaks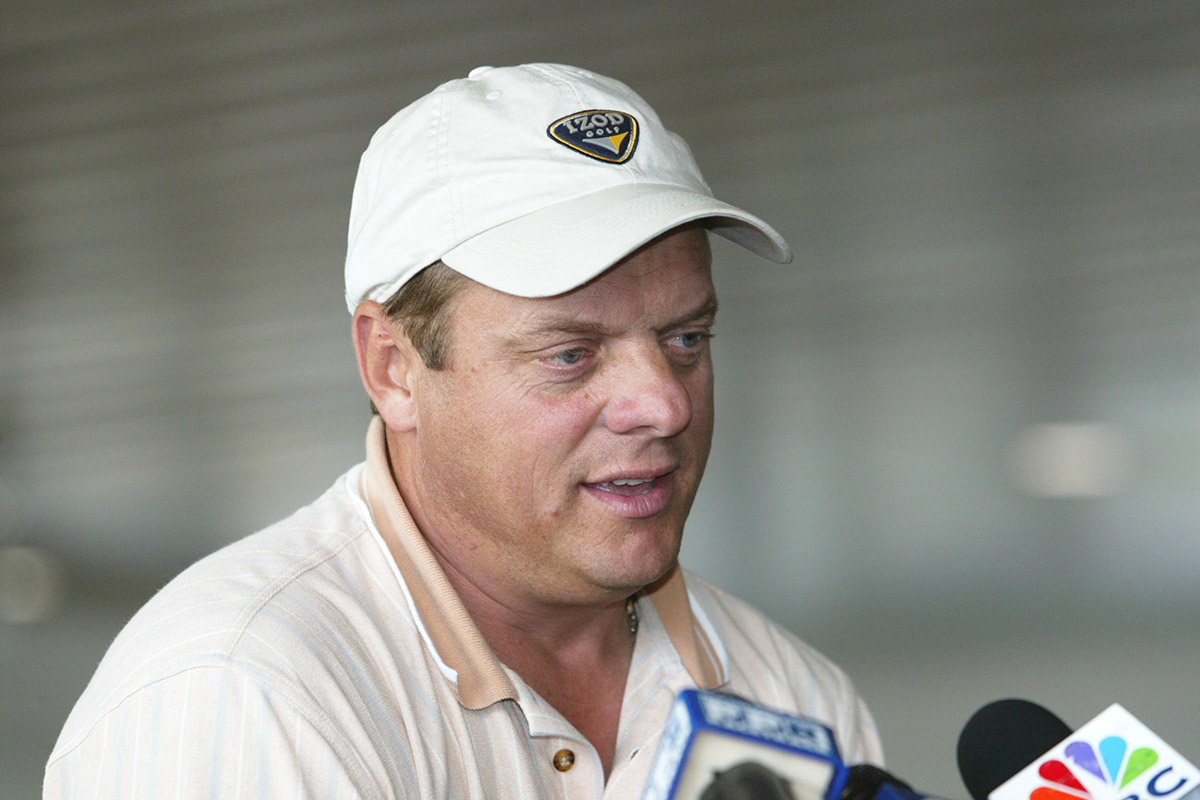 As much as trainer John Servis would prefer to keep his promising 3-year-old fillies Midnight Obsession and Leader of the Band on separate paths, he's sending both in the same stakes race for the second time in four weeks.
Midnight Obsession, second in the Grade 3 Delaware Oaks on July 3, and Leader of the Band, third in the same race, are part of a nine-horse field for the Grade 3 Monmouth Oaks, the headliner on Saturday's 12-race card at Monmouth Park.
"The biggest reason I'm doing this again is because there are not enough 3-year-old races around right now," said Servis. "But both of these fillies both also deserve this chance. They're both doing really good."
In the case of Midnight Obsession, who has two wins and two seconds in four career starts, all this year, Servis is also curious to see how the daughter of Overanalyze handles a fast track. She has yet to race on one.
Leader of the Band, with a 2-2-2 line from six career starts, will look to make amends after a poor start in the Delaware Oaks that saw the daughter of Bandbox rally from last in the nine-horse field to get third, though she was beaten 8¾ lengths by race winner Crazy Beautiful.
Midnight Obsession was six lengths behind the winner.
"I think Leader of the Band will improve off her last race," said Servis. "She got off flat footed and didn't break well at all. And I'm hoping for a fast track for Midnight Obsession to see how she'll handle that. She hasn't run on one yet."
Midnight Obsession, owned by Main Line Racing Stable, has been more aggressively spotted by Servis to this point. After winning her debut by 5¼ lengths at Parx on March 2, she won an $80,000 allowance optional claimer at Belmont Park. She was then second, beaten just a half-length, in the Lyphard Stakes against older fillies at Penn National on May 28.
The runner-up showing in the Delaware Oaks followed that.
"She has been very forward since day one," said Servis. "She has run good for us every time so far. When she was second against older fillies (in the Lyphard) she beat the rest of the field pretty good and then hooked a good one in the Delaware Oaks. We're looking for a good race from her."
The mile and a sixteenth won't be an issue for Midnight Obsession since her last three races have been at that distance.
Paco Lopez is listed to ride.
Leader of the Band, owned by SMD Limited, has had a slower progression to reach this point, though she has never been worse than third in her career.
"I thought she ran well in the Delaware Oaks, all things considered," said Servis. "She was way back after the break. Quite frankly, I didn't think she had a prayer and she had a nice run to be third. I know she got beat quite a bit. It wasn't her best effort but I expect more from her this time."
Frankie Pennington has the mount.
The field also features Penn Oaks winner Orbs Baby Girl, trained by Anthony Margotta; the Joseph Saffie, Jr.-trained Allworthy and Edie Meeny Miny Mo, unbeaten in two career starts, both sprints.