Servis Is Confident That Leader Of The Band Will Rebound In Saturday's $100,000 Lady's Secret Stakes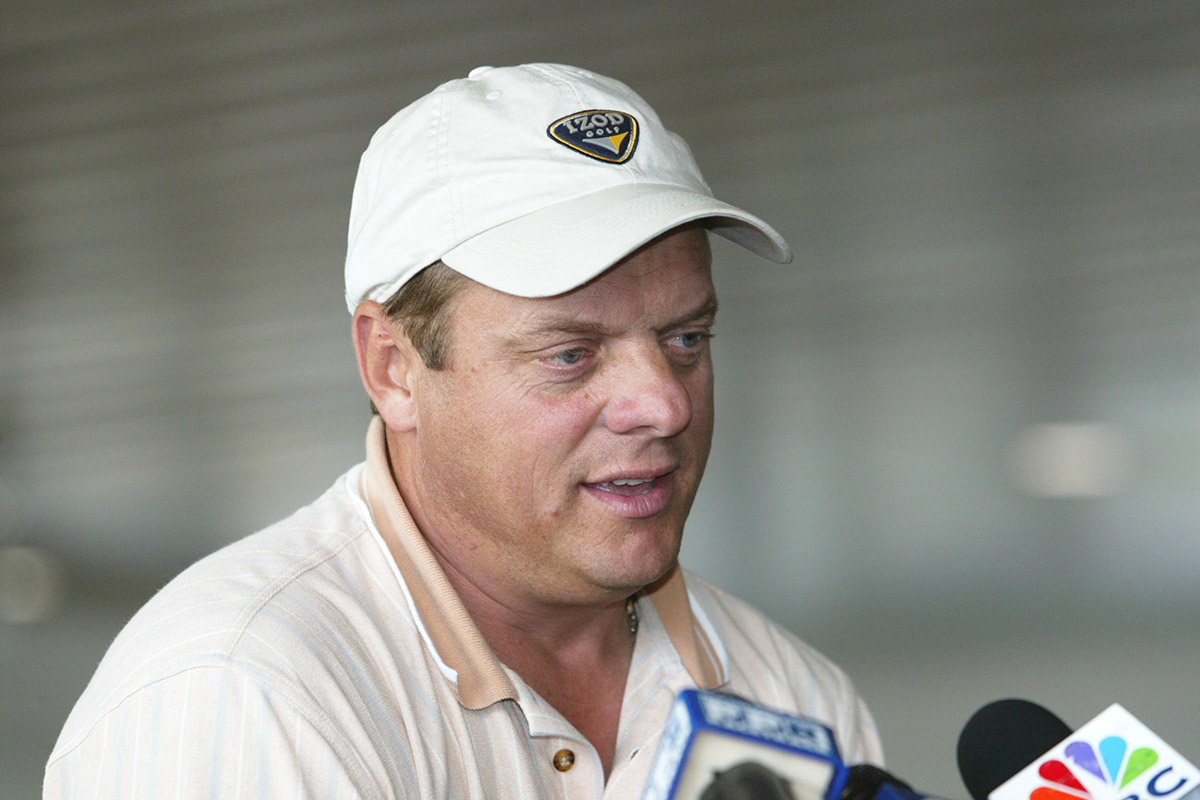 As disappointed as trainer John Servis was in Leader of the Band's performance in the Serena's Song Stakes on May 8 at Monmouth Park, he knows there's a legitimate reason for it.
That's why he's confident that last year's Grade 3 Monmouth Oaks winner "she will show up" in Saturday's $100,000 Lady's Secret Stakes, the headliner on Monmouth Park's 10-race card that day.
"I thought she would win," Servis said of Leader of the Band's fourth-place finish in the Serena's Song. "But she didn't get off good."
Therein lies the problem – and the reason that the 4-year-old daughter of Bandbox was never a factor in her last start, just the second off-the-board finish of her 12-race career (the other was in the Grade 1 Cotillion last year).
Leader of the Band has a habit of leaning back, or almost sitting down, in the starting gate just before the latch springs. For this race the gate crew will use a wedge that prevents her from doing so. It was not available for her last start.
"When they break she sits back and then has a delayed break," said Servis. "We can use a wedge where she can't sit back at all. So once they break she's got to go.
"I sent her to the starting gate with it on Thursday and everything was fine."
Leader of the Band will face six rivals in the mile and a sixteenth feature for fillies and mares, 3 and up. In addition to simulcasting of the entire Belmont Stakes card on Saturday, there will be a Monmouth Park cooler giveaway for the first 5,000 paying fans.
"If she broke well and ran her race last time out maybe she would not have beaten the winner (Miss Leslie, who returned to win the Obeah Stakes at Delaware Park on Thursday)," Servis said. "But she is definitely second that day.
"I think this race might set up for her. There's some speed in there. It looks like it might be a decent spot for her and she is coming into this race great."
Challenges loom from the Chad Brown-trained Boston Post Road, Grade 2 winner Wholebodemeister and Moraz, the runner-up in the Serena's Song. The unknown factor is Beth's Speed, who is shipping from Gulfstream Park for trainer Victor Barboza, Jr., after winning her last three races by a combined 29½ lengths against lesser company.
The speedster has never tried two turns, a variable Barboza says "worries me."
"But it's time to try her against better horses," he said.
Leader of the Band, owned by SMD Limited, will not have the services of regular rider Frankie Pennington, with Isaac Castillo filling in for this race.
"I used Isaac for the first time last week (aboard Milton the Monster in the Mr. Prospector Stakes)," said Servis. "He rode the horse great so I'm not concerned about that."
In addition to the Monmouth Park cooler bag giveaway on Saturday, the Summer Wind trackside restaurant is offering a buy-one, get-one-free buffet over the weekend.
"The Summer Wind Comes Blowing In A deal" promotion will span the entire three-day racing weekend from Friday through Sunday. Guests must show a special ad in the program to receive the promotion.
Cost for the buy-one, get-one-free deal is $35 for adults and $12.50 for children 6 through 12.
Monmouth Park's first race post time on Saturday and Sunday is 12:15 p.m. First race post time for Friday's eight-race card is 2 p.m.