Servis Hopeful That Bold Confection Will Take To Turf In Saturday's $100,000 Politely Stakes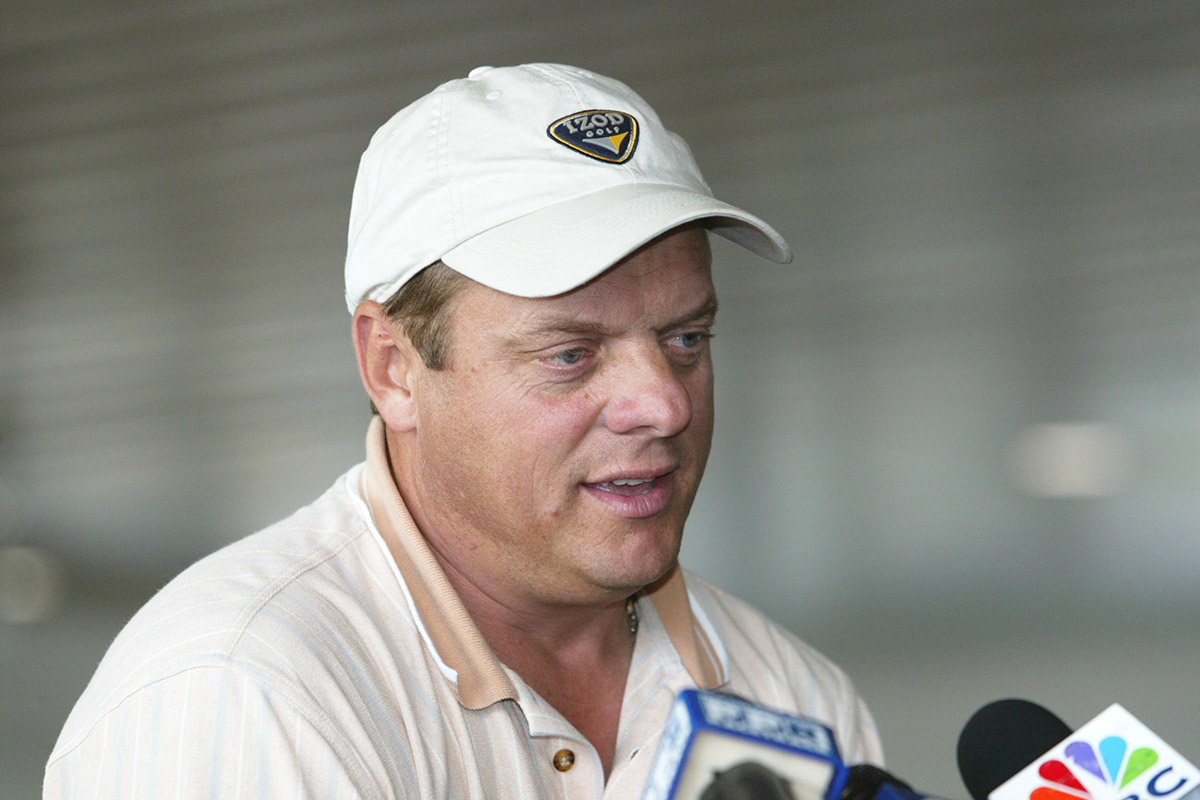 Without the opportunity to even breeze Bold Confection on the grass yet, trainer John Servis concedes he is "kind of going in blind" when it comes to Saturday's $100,000 Politely Stakes at Monmouth Park.
The five-furlong turf sprint for fillies and mares, 3 and up, is the headliner on the 10-race card and marks the start of grass racing for the meet. Two other turf races are scheduled for later in the program.
"The big question mark with Bold Confection really is the turf," said Servis. "She stayed up north all winter so I haven't even had the chance to breeze her on it. The owner (Ben Rollins of Louisiana Leasing, LLC) has been wanting to try her on the grass and I thought this was a good spot. So we'll see."
A field of 10, plus one MTO, has entered the 28th edition of the Politely Stakes.
Servis took over training of Bold Confection last summer after she spent the winter in Grant Foster's care at the Fair Grounds. She ran second in a Maiden Special Weight sprint at Monmouth Park in her debut for Servis and has missed the board just once in the seven starts since he took over her training – in the Grade 3 Barbara Fritichie at Laurel Park on Feb 19. That marked his first and only stakes try to this point in her 11-race career.
"She has been very forward since I got her," said Servis. "There weren't a whole lot of spots to run her at the time. That's why we tried the Barbara Fritchie. We felt she deserved a shot. She just didn't get a good trip (finishing eighth). That happens."
Servis, Parx-based, has 10 stalls at Monmouth Park this summer, with one occupied by Leader of the Band, the winner of last year's Grade 3 Monmouth Oaks. Leader of the Band, Servis said, is being pointed to the $400,000 Grade 3 Molly Pitcher Stakes on the Haskell Stakes day undercard on July 23.
For now, though, Bold Confection is where his focus is. The 4-year-old daughter of Candy Ride-Bold Union by Dixie Union, sports a 3-3-1 line from 10 career starts as she goes in search of her first career stakes victory.
"She bounced back with a good effort from the Barbara Fritchie (finishing second in an allowance race at Parx)," said Servis. "She's a horse that has speed, but she will sit anywhere. She will sit off the pace with no problem. The five furlongs will be fine for her. It's the turf we don't know about."
Servis has enlisted Samuel Marin to ride, with Marin coming off his first stakes victory in the United States in his second career ride in this country when he captured last Saturday's Long Branch Stakes aboard Dash Attack.
First race post time is 12:15 p.m.