Rendino Wins SSC Invitational; Wolff Takes NHC Qualifier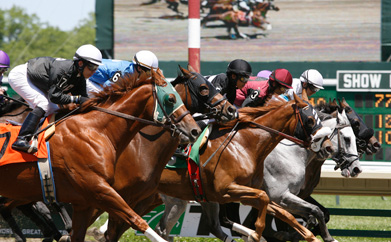 With two contests on the same day, Saturday, May 12 saw Bill Rendino capture the 2018 SSC Invitational while David Wolff won the $250 NHC Qualifier.  Both men will be going to the 2019 NHC in Las Vegas with 2nd-place finishers Brian Fairlie and Joe Scanio joining them. 
Rendino bested the SSC field of 55 entries by turning his $200 starting bankroll into $1,164.  Wolff turned his $150 starting bankroll into $3,756.95 to defeat the other 148 participants in the $250 NHC Qualifier.
Below are the final results for both of Saturday's contests.
SSC Invitational Top 5
| | | | |
| --- | --- | --- | --- |
| Finish | Name | Bankroll | Prize |
| 1st | Bill Rendino | $1,164 | NHC seat |
| 2nd | Brian Fairlie | $1,048.40 | NHC seat |
| 3rd | Rick Coppola | $752 | Pick Your Prize seat |
| 4th | Art Veglia | $579.50 | Pick Your Prize seat |
| 5th | Bob Ciccarelli | $537 | Pick Your Prize seat |
$250 NHC Qualifier Top 10
| | | | |
| --- | --- | --- | --- |
| Finish | Name | Bankroll | Prize |
| 1st | David Wolff | $3,756.95 | NHC seat, $3,700 |
| 2nd | Joe Scanio | $1,975.20 | NHC seat, $1,480 |
| 3rd | Nick Fazzolari | $1,840 | $888 |
| 4th | Sagar Kunduru | $1,815 | $518 |
| 5th | Eric Wing | $728.35 | $259 |
| 6th | Frank Sorensen | $623 | $111 |
| 7th | John Gaspar | $616.50 | $111 |
| 8th | Rob Ramirez | $489.60 | $111 |
| 9th | EricWing | $417.35 | $111 |
| 10th | David Wolff | $322.70 | $111 |