Rendino Runs 1-2; Headed to Invitational, PYP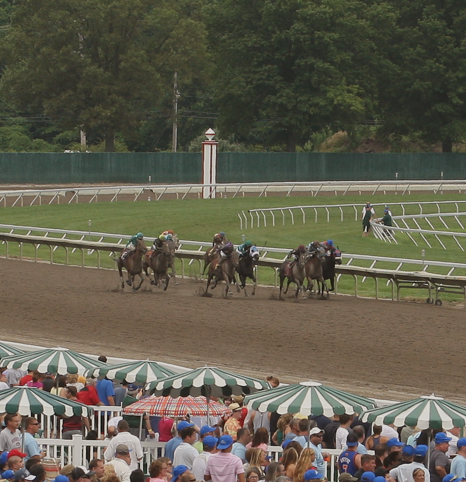 Monmouth Park's second $300 Simulcast Series Challenge Qualifier was held Saturday, February 27 and the winner was Bill Rendino of Bronx, NY.
Rendino bested a field that included 112 entries. He turned his starting $150 bankroll into $932.70 by betting races from Aqueduct, Gulfstream and Tampa Bay. Contest players could only bet win, place and/or show and needed to bet a minimum of $15 per race.
By finishing first and second, Rendino takes home a cash prize of $8,960.  In addition, he takes home two spots in the May 22 Simulcast Series Challenge Invitational as well as a seat in the $2,000 Pick Your Prize Handicapping Challenge on June 12.  The rest of Saturday's Top 10 finishers will be joining Rendino in the Invitational.  The Top 2 finishers in the Invitational will earn a 2022 NHC seat.
Monmouth Park's next two Simulcast Series Qualifiers are coming up on March 27 and April 24.
In total, the Top 10 finishers are:
| | | | |
| --- | --- | --- | --- |
| Finish | Name | Bankroll | Prize |
| 1st | Bill Rendino | $932.70 | $6,400+PYP Seat+Invitational Seat |
| 2nd | Bill Rendino | $631.50 | $2,560+Invitational Seat |
| 3rd | Joshua Brown | $537.70 | $1,536+Invitational Seat |
| 4th | Karl Thibault | $470.90 | $896+Invitational Seat |
| 5th | Pete Rogers | $449.50 | $448+Invitational Seat |
| 6th | Victor Hartley | $386 | $192+Invitational Seat |
| 7th | Kenny Peck | $240.15 | $192+Invitational Seat |
| 8th | Michael Christadore | $205 | $192+Invitational Seat |
| 9th | Frank D'Angelo | $201.75 | $192+Invitational Seat |
| 10th | Tony Zengaro | $149.50 | $192+Invitational Seat |