Reid Expecting Big Effort From Vequist's Half-Sister Vedareo In Sunday's $200,000 Sorority Stakes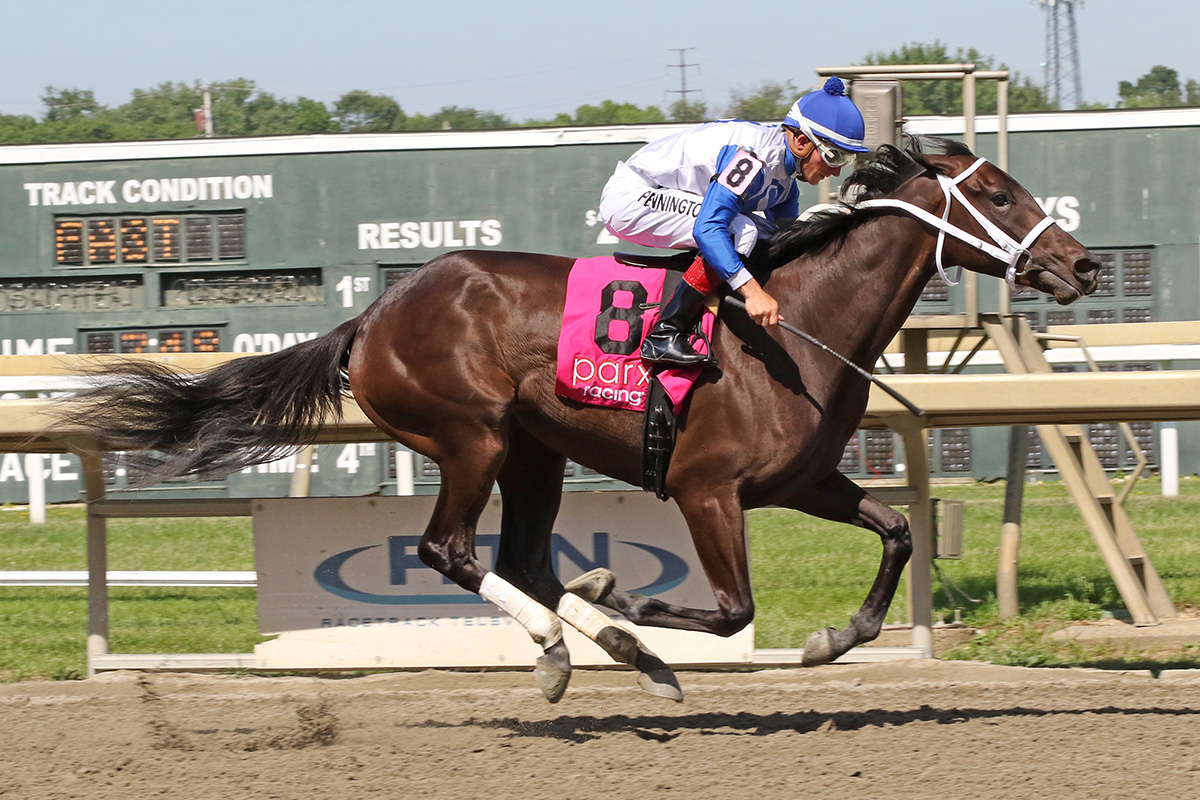 Despite Vedareo's disappointing and trouble-filled effort in the Grade 3 Schuylerville at Saratoga in her last start on July 14, trainer Butch Reid remains as confident as ever that the 2-year-old filly will be able to follow in the footsteps of her champion half-sister Vequist.
Vedareo, like Vequist, is out of the mare Vero Amore. And, like her half-sister, she has talent and speed aplenty.
The road toward approaching her elder sibling's accomplishments – Vequist won the Breeders' Cup Juvenile in 2020 and posted two Grade 1 wins among her five career starts for Reid – will begin anew in Sunday's $200,000 Sorority Stakes at Monmouth Park. The 67th edition of the Sorority, at a mile for freshman fillies, has attracted a field of eight.
"She's a very fast filly and she showed talent from day one," said Reid. "She has the pedigree for it. We trained her big sister to a championship. We're hoping for the same for her little sister."
After winning at first asking on Jun 14 at Parx, Vedareo was fifth in the Schuylerville – with plenty of excuses. She will be trying to go beyond six furlongs for the first time in her career in the Sorority.
"She stumbled really badly coming out of the gate in the Schuylerville and that really put her out of position," said Reid. "She got flustered too. It knocked her off her game.
"At the beginning of the Saratoga meet the track was very deep. I don't think she got enough out of her training down here to transfer it there. She got up there and it was a deep track and she wasn't ready for it and didn't handle it well at all."
A Swican Stables homebred, the Kentucky-bred Vedareo is by Daredevil (Vequist was by Nyquist). Reid is expecting a big bounce back on Sunday, with Parx regular Frankie Pennington coming in for the ride.
"We wouldn't be showing up if we didn't expect a big race from her," said Reid. "We still have high expectations for her. We wanted to try her long just like her sister, so the Sorority fit perfectly into her schedule."
The Sorority field features four unbeaten horses, including the Norm Casse-trained Devious Dame, who is 2-for-2 lifetime,
"There are some good-looking horses in this race, which you would expect for $200,000," said Reid. "This is when they start separating themselves. Hopefully we'll fit in with that group."