Rare Daily Double At Monmouth: Husband And Wife Ride on Same Sunday Card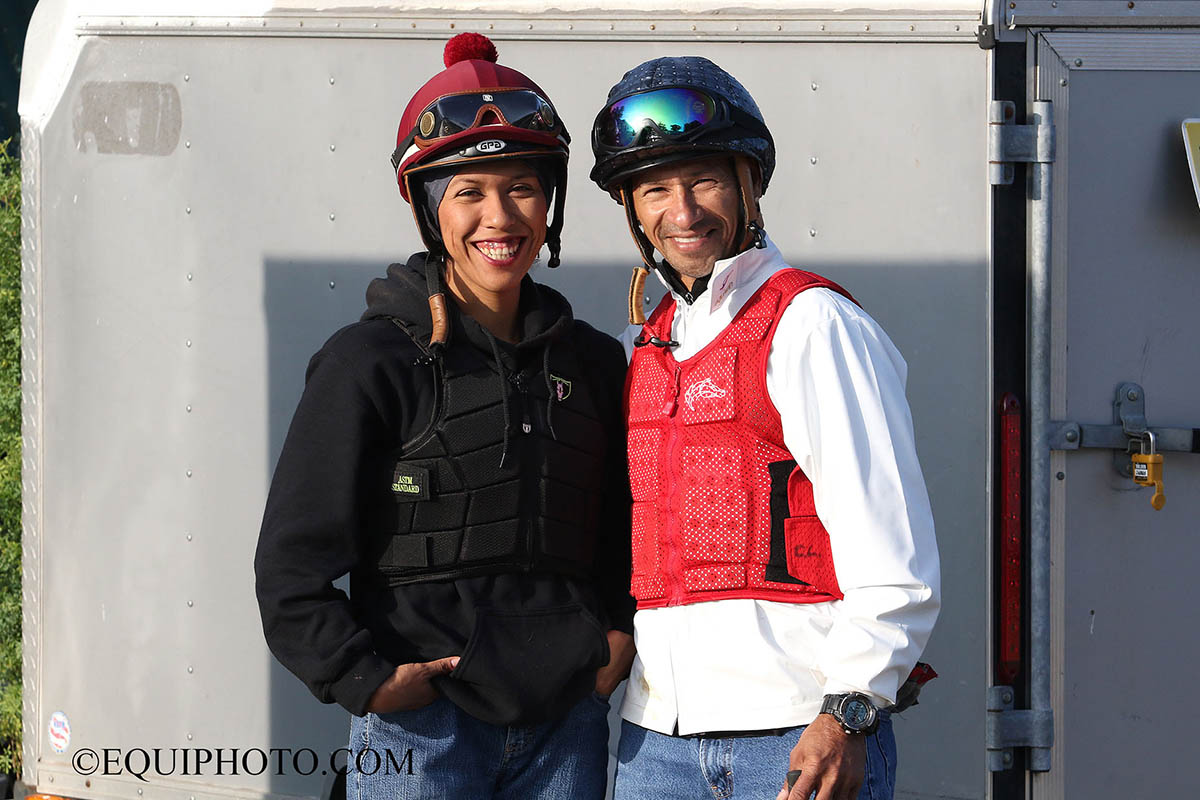 Despite having ridden in nearly 6,900 races during his 25-year career, jockey Francisco Maysonett said he was as nervous as he has ever been for a race prior to the 13th race on Monmouth Park's Sunday card.
The reason? Maysonett's wife, Maria, made her U.S. riding debut in that race, creating a rare daily double in the sport: Husband and wife jockeys riding on the same card.
Francisco Maysonnet had a mount in the sixth race.
"I was probably more nervous than she was before her race," said Francisco Maysonett.
Maria Maysonett, 22, said her riding experience consisted of "10 to 15 races" at Hipodromo de las Americas in Mexico City in 2017 and 2018 before she relocated to Florida to work as an exercise rider at Palm Meadows. That's where she met Francisco, with the two having been married for a year now.
"We've been hoping this would happen," said Francisco Maysonett. "It's wonderful to be riding on the same card. It's exciting. I know it hasn't happened a lot, so we know it's something special."
Francisco Maysonett finished off the board in the sixth race aboard first-time starter Casper Joe. Maria Maysonett finished second aboard Candy For All in the finale.
"I've always wanted to ride in the United States so this is exciting, and to ride on the same card as he did makes it special," said Maria Maysonett, who hails from Torreon, Mexico. "I just wanted to enjoy the moment and the whole experience."
Francisco Maysonett said he and his wife said little about their mounts prior to the card, though he did give her some advice prior to coming to Monmouth Park today.
"I just told her to be confident in the saddle because she has done this before," Francisco Maysonett said. "I told her to break out of there, get position, ride smart and don't be intimidated by anybody in the race."
Both said they would review her ride at night, away from the racetrack.
"It helps when he gives me criticism," she said. "I want to learn. I want to improve. I want to ask him questions about what he saw and thought. We're a team. That's what makes this so much fun."