Raased Romps By 19 1/4 Lengths In Sunday's Oceanport Stakes To Give Trainer Alison Escobar His First U.S. Stakes Win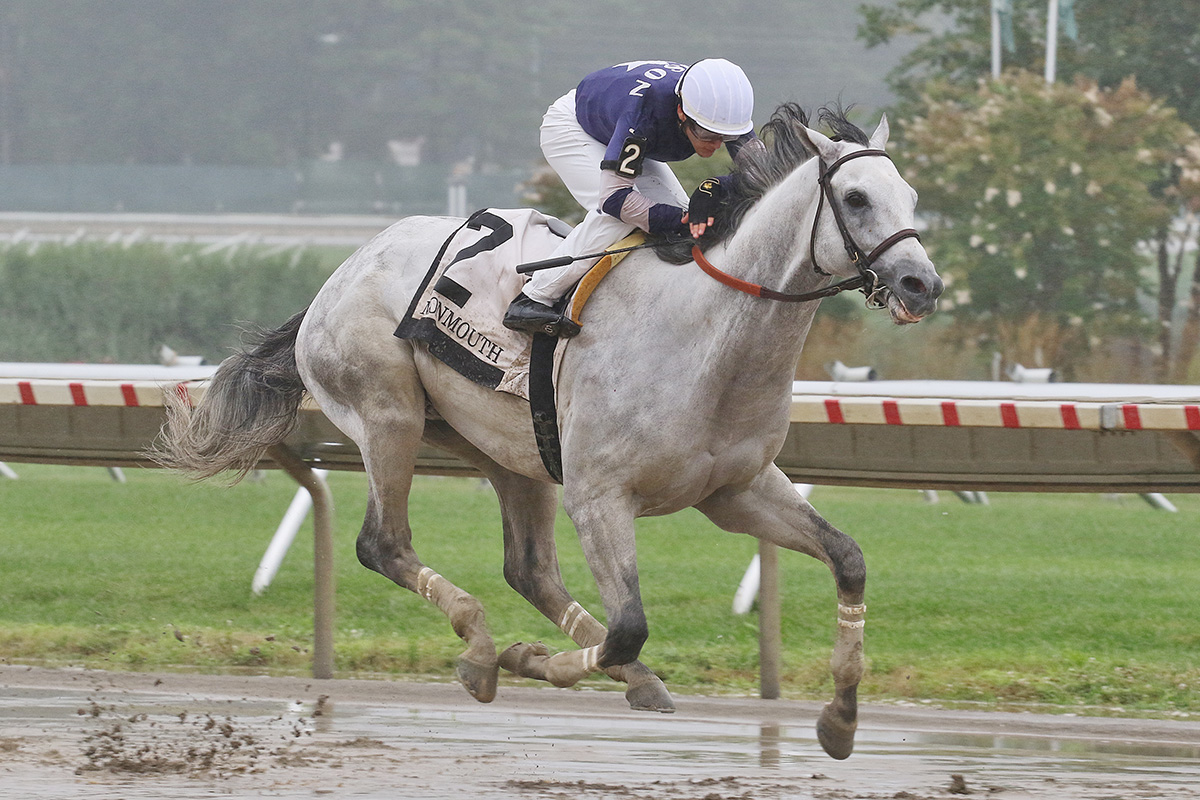 Trainer Alison Escobar has waited three years for his first stakes win in the United States, but the trainer didn't have to sweat it out when it finally happened.
Raased, the overwhelming favorite in a reduced field when the race was taken off the turf, glided across the slop at Monmouth Park on Sunday to capture the $100,000 Oceanport Stakes by 19¼ lengths.
For Escobar, who has won 11 graded stakes races in Puerto Rico, the victory in the 74 edition of the Oceanport Stakes was his first since he started training in the United States in 2019.
"It feels very good," he said. "I have won many stakes races in Puerto Rico, but to get the first one here feels great."
Ridden by Heriberto Figueroa, Raased tracked Island Commish through early fractions of :23.56 for the opening quarter and :47.39 to the half. The 5-year-old son of Tapit then took off, leaving his three rivals in the lurch. The winning time for the mile and a sixteenth was 1:44.43.
Raased, who won his only other slop start at Monmouth Park by 10½ lengths against allowance company on May 30, returned $2.40 to win. Crown and Sugar was second, 6¼ lengths in front of Island Commish.
"I had 100 percent confidence in this horse whether it stayed on the turf or was in the slop and off the grass," said Figueroa. "But when they changed to the dirt and it was sloppy I knew I had a really big chance, especially in a four-horse field. He loves the slop. So I was happy when they changed it.
"I was just waiting behind Island Commish. (Raased) started running by himself. He just took off. You could tell he loved the slop by the way he was running."
The victory also marked Figueroa's first stakes win at Monmouth Park since he moved his tack here from California.
Raised, owned by Candido Esquivel, has three wins and a second from his five career starts, with his only off-the-board finish in the Grade 3 Poker Stakes on the turf at Belmont Park in his previous start.
"I felt very excited when the race came off the turf," said Escobar, who has 760 career victories. "He has won on the turf. He broke his maiden on the turf. But he really likes the slop. He's a good horse. He runs on any surface. He has shown us that. The horse is a good quality."