Princess Indy Scores by 1 1/2 Lengths In Sunday's Sorority Stakes For Leading Trainer Claudio Gonzalez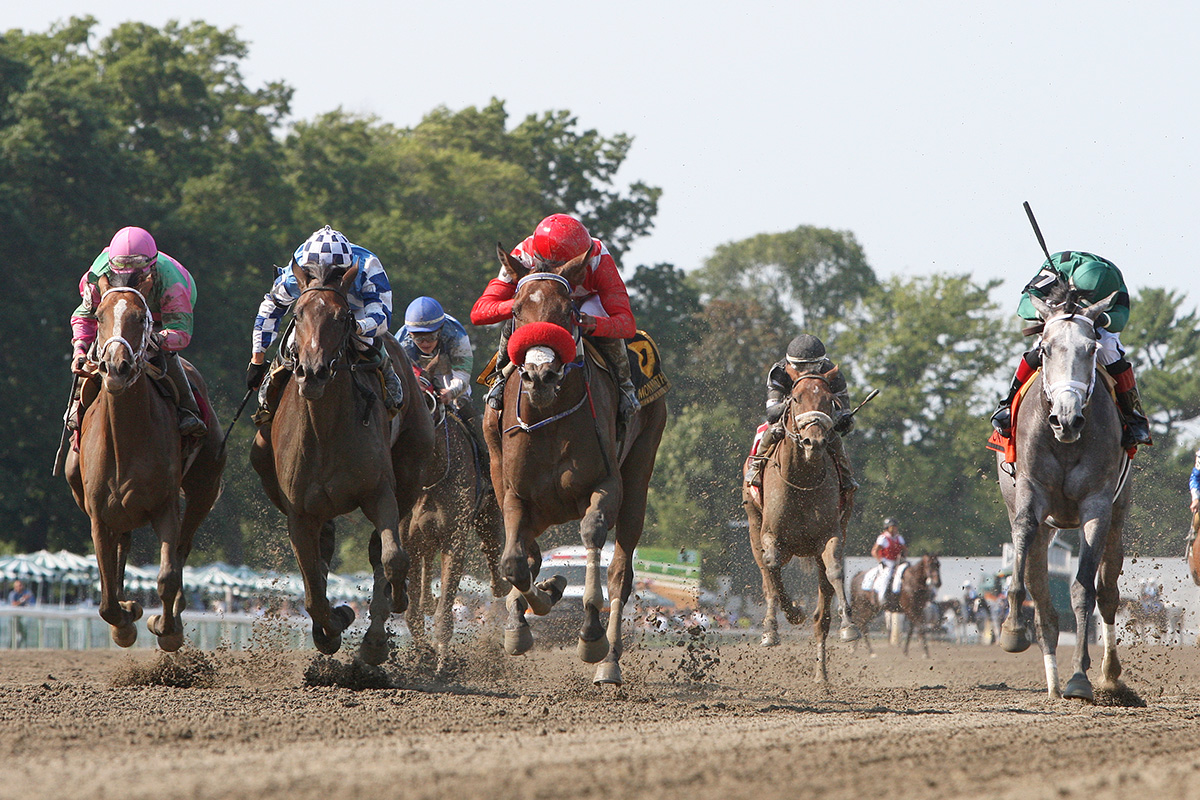 Everything that Princess Indy was doing in the mornings recently, both the way she was acting and training, was enough to convince Claudio Gonzalez to wheel her back just two weeks after a disappointing showing in the Grade 3 Adirondack Stakes at Saratoga.
The filly's a.m. indicators proved to be spot on.
Princess Indy wore down 13-10 favorite Wine On Tap in the final eighth of a mile and drew clear for a 1½-length victory in Sunday's $203,500 Sorority Stakes at Monmouth Park.
For Gonzalez, a runaway leader for a second straight Monmouth Park training title, it marked his first stakes win of the meet.
"I know this race was short between starts but the way she was training in the morning I thought I would take a chance," said Gonzalez, who won three races on the 10-race card. "I told the owner (Valter Ramos) that she is so good now that even though it was close between races, running her just two weeks back, she has been training so good that I wanted to try."
Given a stalking trip by jockey Carlos Rojas in the one-mile test for 2-year-old fillies, Princess Indy collared the Todd Pletcher-trained Wine On Tap, the pace-setter most of the way, late on the way to her second win in three career starts.
The winning time was 1:41.72.
It marked a big bounce-back effort for the Kentucky-bred daughter of Lord Nelson, who was a lackluster fifth in the Adirondack Stakes on Aug. 6. In her career debut she drew off to win by five lengths at Monmouth Park on July 15.
"I was real confident on her," said Rojas. "When she broke her maiden I didn't really ask her and she won so easily. I knew she had a lot more to give. I thought after that race that she had a chance to be a stakes horse."
Sent off at 3-1 in the field of eight, Princess Indy returned $8.40 to win.
"I wasn't worried about the two turns or distance with her," said Rojas. "She acts like she wants to go long. I had her comfortable early in the race. I knew Pletcher's horse was the horse to beat so I tried to stay close to her and watch her the whole way. My filly really dug in when I asked her in the stretch."
Gonzalez said he simply drew a line through the fifth-place finish in the Adirondack Stakes.
"Her last race she didn't get hold of the track early and that's why she dropped back," said Gonzalez. "That's what (jockey) Manny Franco told me. After that she checked twice. That's why she didn't run her race. She was impressive when she won here. That's why I took her to Saratoga."
Lagonisi rallied for third, a head behind Wine On Tap.