Postulation Sharp In Return From Layoff With 2 3/4-Length Score In Saturday's Presious Passion Stakes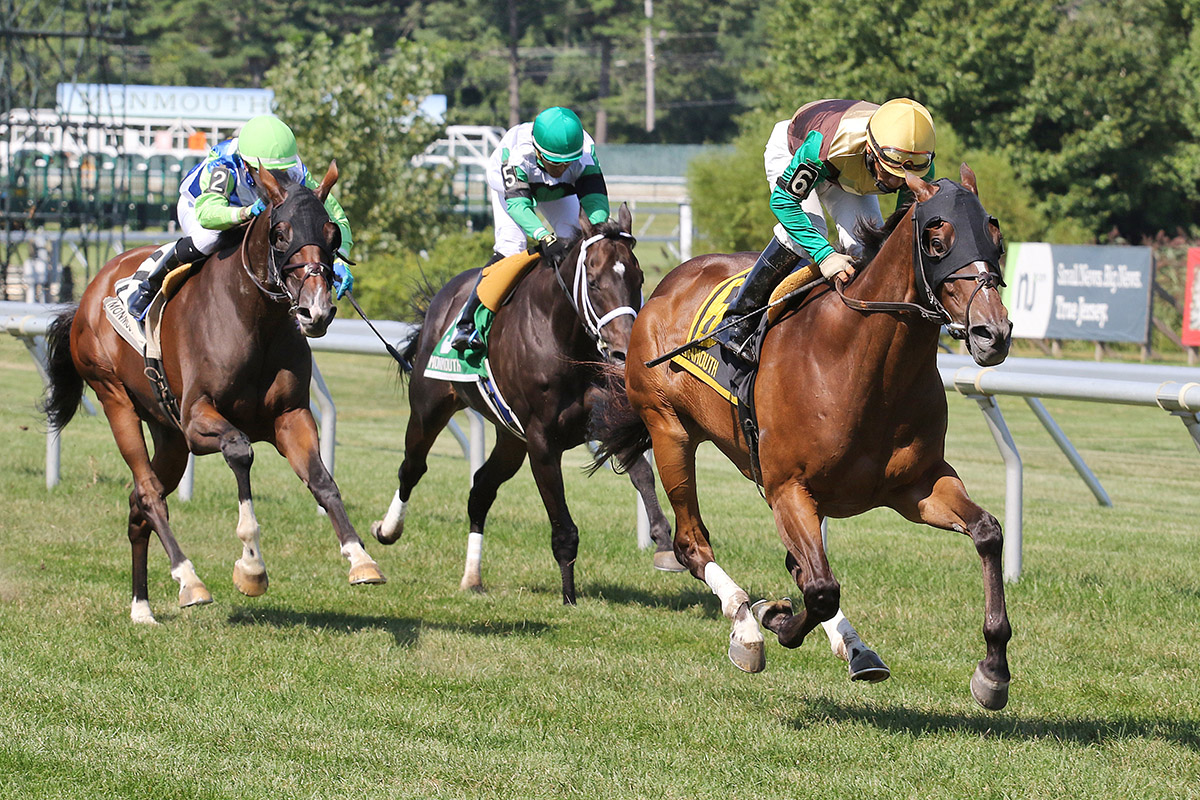 Freshened by a lengthy layoff while also getting some class relief, Postulation benefitted from an ideal stalking trip before kicking into gear coming out of the final turn to score an easy victory in the first running of the mile and a half Presious Passion Stakes on Saturday at Monmouth Park.
Trained by Michael Matz and ridden by Paco Lopez, the 7-year-old gelding marked his return to racing for the first time since last Dec. 15 with a 2¾-length victory over Sunrise Twist. It was another 1¼ lengths back to Saratoga Jack, who carved out most of the fractions before fading late.
"It was a nice spot for him," said Joss Saville, Matz's assistant. "He's had a bit of a layoff since he last raced in Florida. He's been training great coming into this race. It was a lovely race to start him back.
"The class relief helped him and gave him a bit of confidence again. He came back to himself. Paco Lopez said he was pulling on him and that he wasn't really relaxing. I think that's because he was so fresh and happy to be back doing something again."
Postulation had raced in graded stakes races in six of his previous 10 starts, including two Grade 1s.
Time for the "about" 12 furlongs over a turf course rated firm was 2:36.18.
Postulation returned $5.20 to win in recording his sixth career victory in 26 lifetime starts, with the $45,000 winner's share of the $75,000 purse boosting his overall earnings to $521,411.
"My horse was very strong in the race," said Lopez. "I wanted to give him a little breather but he never gave me a break. No loose reins the whole race. He tried so hard and I had great position. No one wanted to go second and third behind the loose speed (Saratoga Jack) and my horse was so strong that I took it. It worked out perfect. He was very strong coming into the final turn."
Saratoga Jack had command of the race, with Postulation sitting second the entire time, until the final turn, when Lopez urged his horse to start sprinting. No one threatened the son of Harlan's Holiday-Supposition by Dansili in the stretch.