Pogi Gives Trainer Kim Einhorn Her First Career Win In Monday's Eighth Race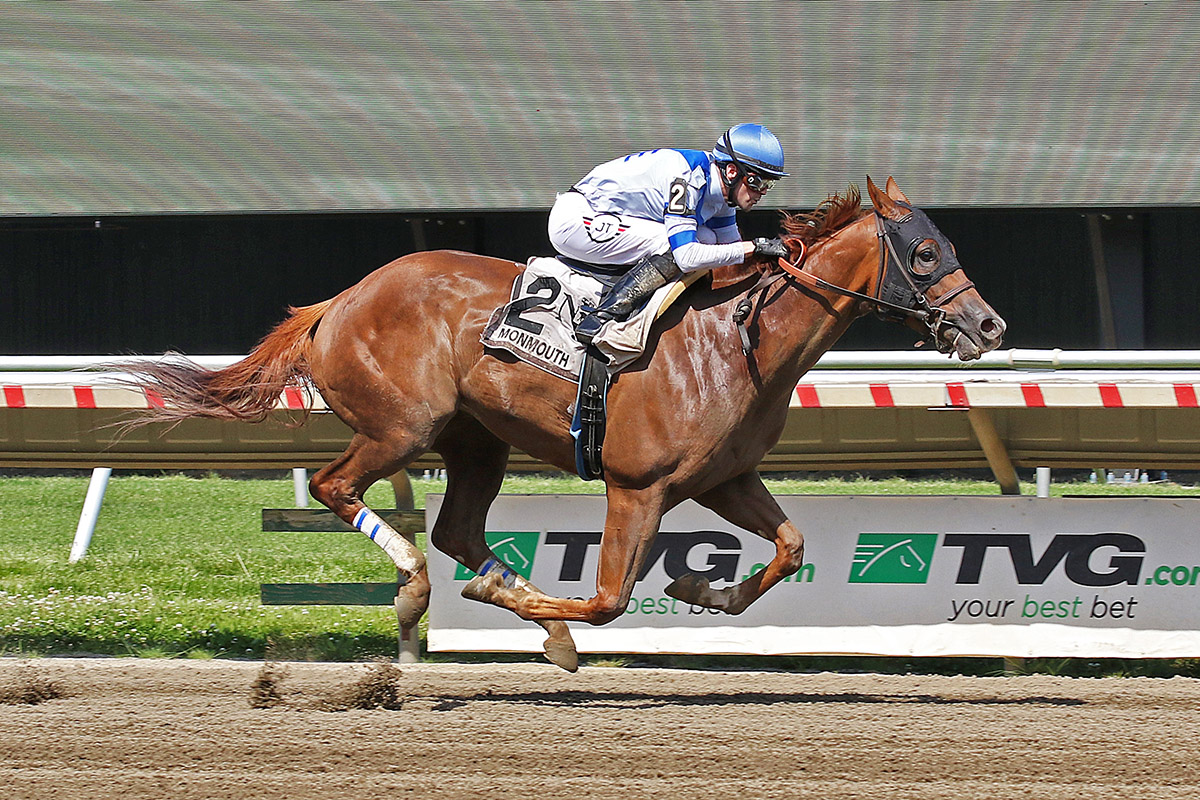 It took 17 years and 14 starters, but Kim Einhorn finally got her first victory as a trainer.
Pogi, who had been 0-for-12 lifetime (but with six seconds and four thirds) captured Monday's six-furlong eighth race for Jersey-breds at Monmouth Park to provide Einhorn with that long-awaited first win.
"Extremely excited, especially being that it was Pogi, because he has been a trying one. It was wonderful to see him finally pull through and see what we always thought he could do," she said.
Einhorn, the wife of long-time Jersey-based trainer Skip Einhorn, last trained in 2005 before circumstances that resulted in her husband buying all of the Law Legacy horses when owner Joel Weiner unexpectedly passed away on Feb. 2.
Skip Einhorn had the horses transferred in his name as the owner, with Kim Einhorn then becoming the trainer.
"I'm the barn with him side by side every day. We talk about everything," said Kim Einhorn. "I was thrilled to be able to do this. It really wasn't much of a transition for me."
Einhorn's only official time dabbling as a trainer was 2005, when she was 0-for-6. She was 0-for-7 this year before Monday's win.
"It absolutely was worth the wait. This is fantastic," she said.