Paco Lopez Rides Two Winners Sunday To Clinch Sixth Jockey's Title As 2019 Monmouth Park Meet Comes To A Close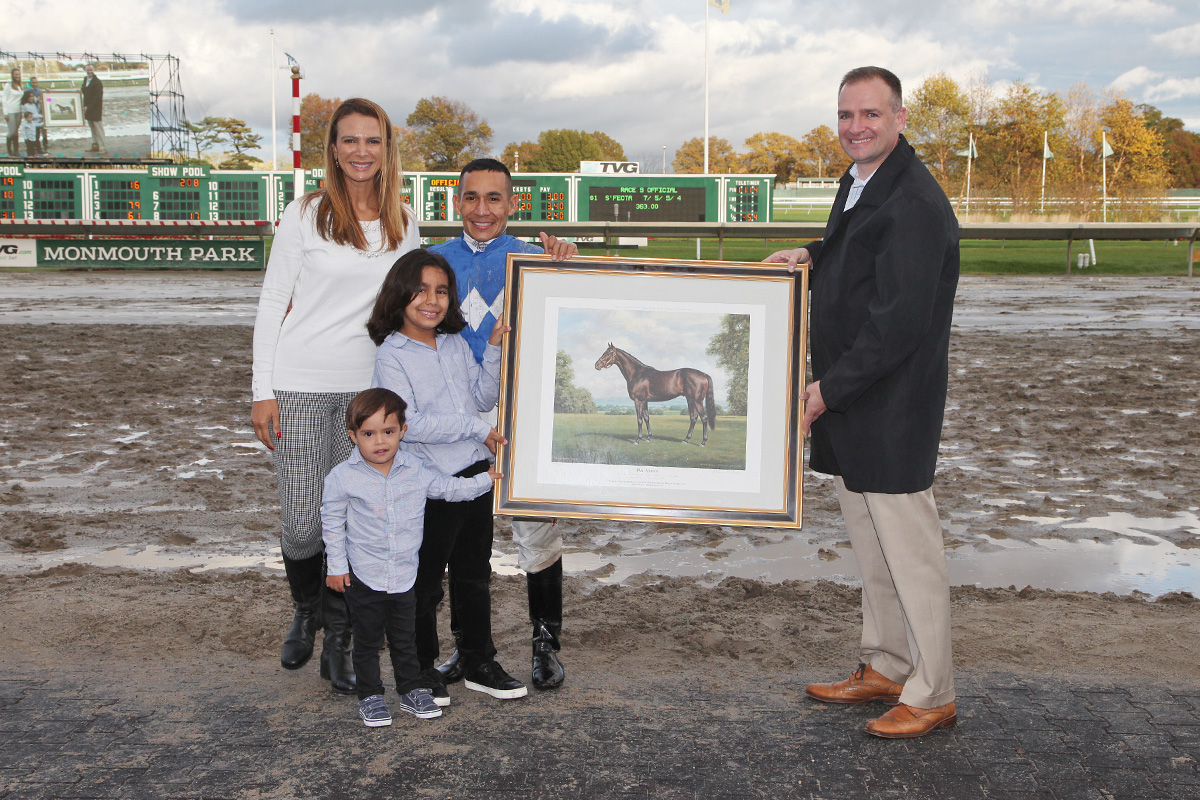 Paco Lopez admits he was as surprised as anyone on Sunday when he collected his sixth riding title during the closing day of Monmouth Park's 2019 meet given how much ground he had to make up.
But the 34-year-old native of Veracruz, Mexico, does know a thing or two about closing.
With two winners on the final card of the 61-day meet, Lopez finished with 109 for the meet, two more than Nik Juarez in the closest rider's race in track history.
Juarez topped the rider standings for most of the meet and even drew into a tie with Lopez at 107 victories after winning the second race on the 10-race card. But Lopez's two victories followed, with Juarez shut out after his one winner on the day.
Jorge Navarro extended his record with his seventh straight training title with 68 winners, easily besting Jason Servis' 40, while Joseph Besecker, with 23 winners from 72 starters, was the leading owner.
The highlight of the meet for Lopez was winning the Grade 1 United Nations aboard 14-1 shot Hunter O'Riley.
"I'm very surprised I won the title again because I started so late here," said Lopez. "It was a long way to come back from where I started.
"Things had to work out almost perfectly for this to happen. I needed live horses, I needed to ride for good trainers and I needed to ride well. I really just focused on winning races, not trying to catch anyone in the standings and it worked out."
Lopez didn't ride his first race at Monmouth Park until June 15 – six weeks and 13 racing cards after the meet started.
He last won the riding title at Monmouth Park in 2016. This one was clinched in the eighth race on the Sunday card when he booted home Perspicacious ($9.40) in the featured $59,375 allowance optional claimer.
"It means a lot," he said. "I think as you get older you appreciate it more. I wish I could be like Joe Bravo and win 13 titles here but I don't think anyone is ever going to catch him. I'm happy with what I've done."
Lopez and Bravo are the only riders in Monmouth Park history to win six or more titles.
Juarez did finish as the leading money-earning rider with $3,838,949 in earnings for the meet, more than $200,000 ahead of Lopez.