NHC, BCBC Seats Up For Grabs Saturday During $2,000 Pick Your Prize Handicapping Challenge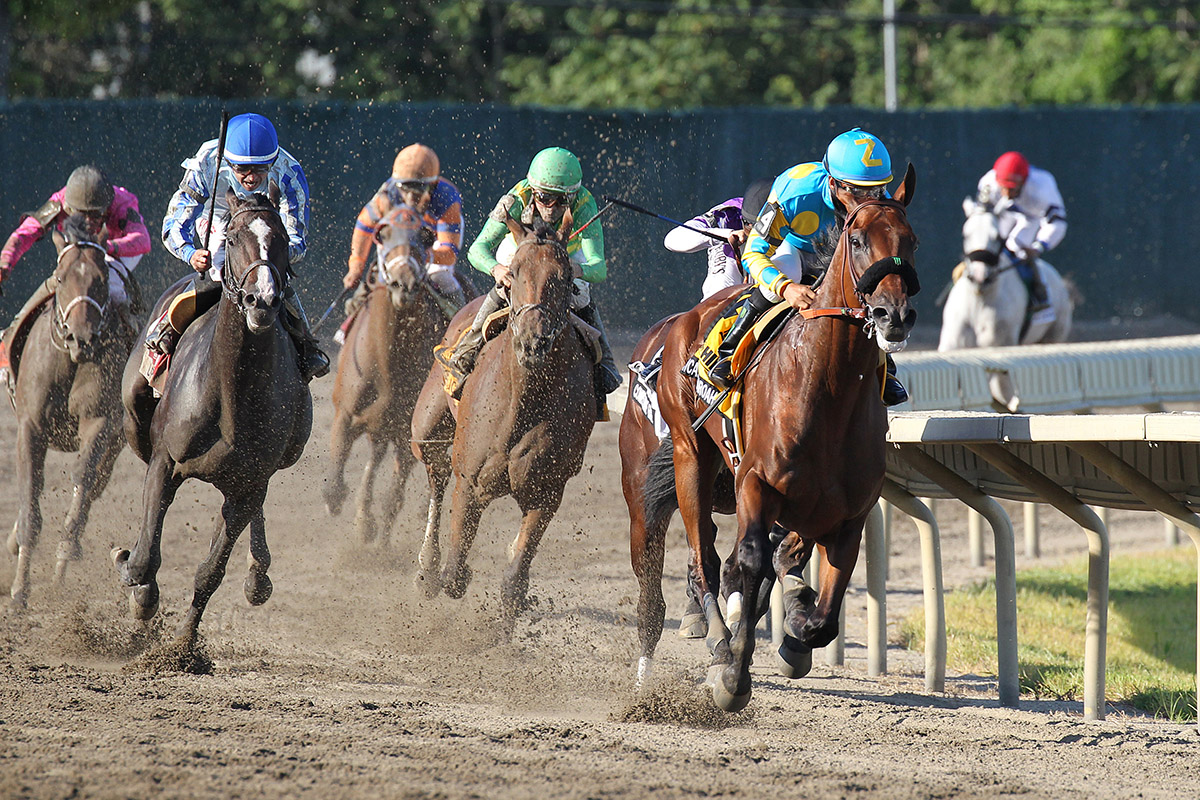 Monmouth Park's biggest handicapping contest of the year, with 18 seats to the National Horseplayers Championship (NHC) and four to the Breeders' Cup Betting Challenge (BCBC) at stake, will take place Saturday, June 12, during the $2,000 Pick Your Prize Handicapping Challenge.
Contestants can play on-site or through TVG/4NJBETS or Xpressbet.
The available NHC and BCBC seats, as well as an estimated prize pool of $200,000, are based on 200 entries.
The contest is limited to Monmouth Park races only, with wagering required on a minimum of five races and at least $200 per race. Wagers are limited to win, place, show or exactas.
Cost of the contest is $2,000, with $1,000 going to the prize pool and $1,000 for wagering.
For more information or to pre-register contact Brian Skirka at bskirka@monmouthpark.com or call 732-571-6595.
Monmouth Park will also host a $500 NHC Qualifier on Sunday, June 13, with $12,000 in cash prizes and four NHC prize packs available, based on 125 entries.
The Sunday contest consists of races from Monmouth, Belmont Park and Gulfstream and registration is available on-site only, from 11 a.m. to 2 p.m. on the Clubhouse first floor (cash only). There is no pre-registration Sunday.
Wagering is limited to win, place or show only, with a minimum of $25 per race and a minimum of 10 races bet (five of which must be Monmouth Park races).