N.J. Breeders' Handicap Winner Pnut Butter Special To Try Turf For The First Time In Saturday's Joey P. Handicap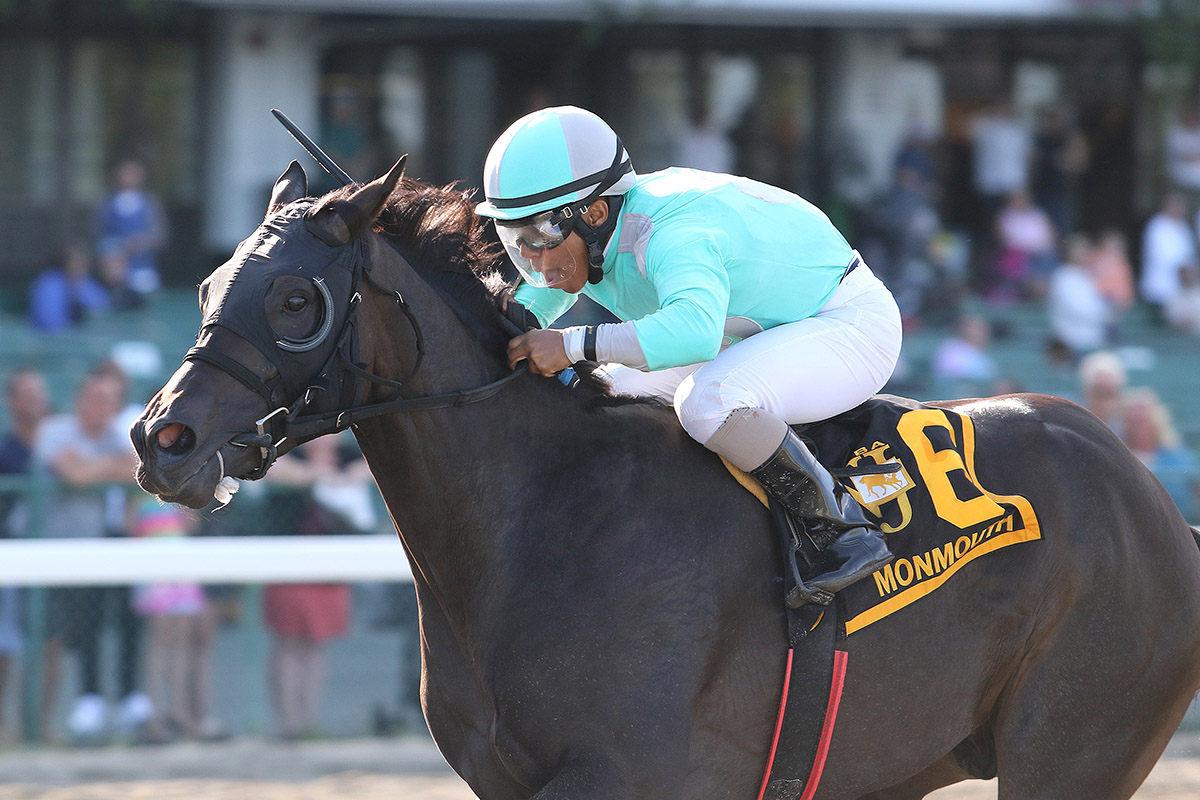 There are some trainers who wouldn't dare mess with a good thing, and Carlos Milian has just that in a 3-year-old gelding named Pnut Butter Special, who is coming off a 5¾-length romp in the New Jersey Breeders' Handicap – his third win in the past four starts.
But the chance to try his Jersey-bred in another stakes race in Saturday's $75,000 Joey P. Handicap at Monmouth Park proved a little too tempting to pass up, even if it means trying Pnut Butter Special on the grass for the first time.
"I think this is a new challenge for him and it's against Jersey-breds so we feel it's worth taking a shot," said Milian. "He has some grass family on the back end of his breeding. I think he will handle it. This is the kind of horse that nothing surprises him. He handles whatever we give him."
A son of Jump Start-Limited Series by Deerhound, Pnutbutter Special has blossomed in his sophomore year, recovering from a 1-for-7 start to his career to win three of his past four races.
His romp in the Aug. 25 New Jersey Breeders' Handicap marked the horse's first stakes victory and just the second for Milian, who began training in 2014 after years of breaking babies in his native Puerto Rico.
Pnut Butter Special, though, has never even worked on the grass, Milian said, so the five-furlong Joey P. Handicap on the turf presents more unknowns than usual.
"We'll see what happens," said Milian. "He's a very competitive horse. He has finally calmed down and matured. He has grown up mentally and he's more focused now. He gets it now. He knows how to do what he is supposed to do."
For Milian, who has a 21-horse stable based at Parx, the risk of trying something drastically different with a horse on a form spree brings added pressure because Pnut Butter Special is the highest earner he has ever trained, with $149,140 banked from 11 career starts for owner Chick Ridge LLC.
"Since he was a baby we knew he had talent," said Milian, who started as a hot walker, became a groom, galloped horses and then broke babies before taking out his trainer's license. "This is going to be a tough race. There's a lot of speed in it, so we'll see. But my horse is ready. I just don't know how he will handle the grass.
"We're ready for anything to happen. It's a new challenge."