Multiple Grade 1 Winner Divisidero Heads Field For Sunday's Grade 3 Red Bank Stakes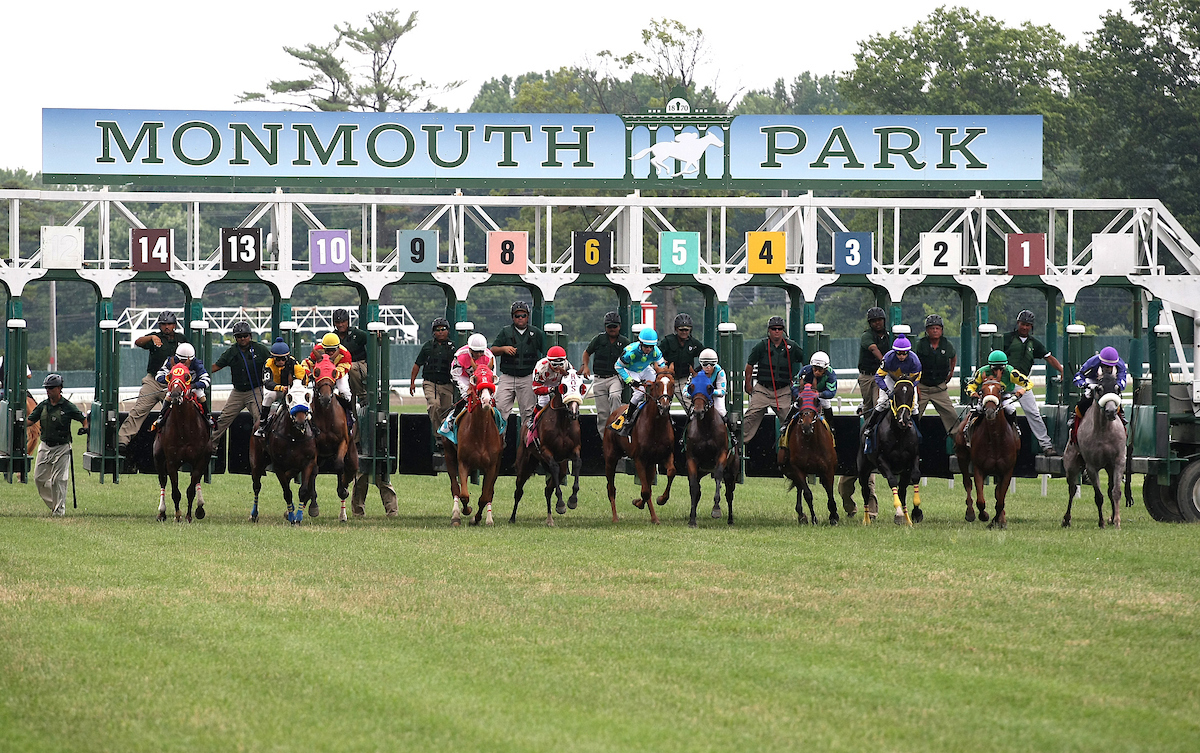 Trainer Kelly Rubley says there's a simple explanation for multiple Grade 1 winner Divisidero continuing to be both productive and competitive as a 7-year-old horse – a time when many of his equine peers with similar credentials have long since headed to the breeding shed.
"I think he loves the Fair Hill (Md.) Training Center and he loves his turned out time," she said. "He's just a very happy horse.
"When he's not competitive, that's when he needs to move on to his next career. But he has been very good, very consistent, and he has stayed healthy."
On Sunday at Monmouth Park, Divisidero will look to add to his impressive career credentials in the Grade 3 Red Bank Stakes, one of four stakes races on the card.
After just missing by a head in the Grade 3 Oceanport Stakes on July 20 at Monmouth Park as the 7-10 favorite – "I thought that was a rough trip," Rubley said – the son of Kitten's Joy-Madame du Lac by Lemon Drop Kid will look to break through in 2019 after posting three second-place finishes in his four starts so far without a victory.
If he does, it will mark the fifth straight year that Divisidero has recorded a graded stakes victory.
"I think it's a blessing that he's happy and healthy and still competitive," said the Maryland-based Rubley. "Certainly we'd like to win more. But I'm happy with him and happy with the way he's training. I think he's in top form. I'm really happy with the way he's coming into this race. We're looking forward to this weekend."
The $150,000 Red Bank Stakes, at a mile on the turf for 3-year-olds and up, tops a bundled stakes card that includes the $100,000 Sapling Stakes, the $100,000 Sorority Stakes and the $75,000 Safely Kept Stakes.
Divisidero, owned by Gunpowder Farms LLC and Brereton C. Jones, heads into his race with a 6-6-4 line from 26 career starts with earnings just over $1.5 million.
The mile distance for the Red Bank doesn't concern Rubley either.
"It all depends on how the race sets up," she said. "He ran very well in the Breeders' Cup Mile (finishing fourth last year). So I think he is versatile. He can go a mile, he can go a mile and an eighth, he can go a mile and three-sixteenths. It depends on the trip."
Divisidero's versatility extends beyond his distance flexibility. During his 26-race career he has raced at 11 different racetracks.