Monmouth Park To Offer Free Admission And Parking Starting Saturday, Sept. 7, With Post Time Moving to 1:15 P.M. Then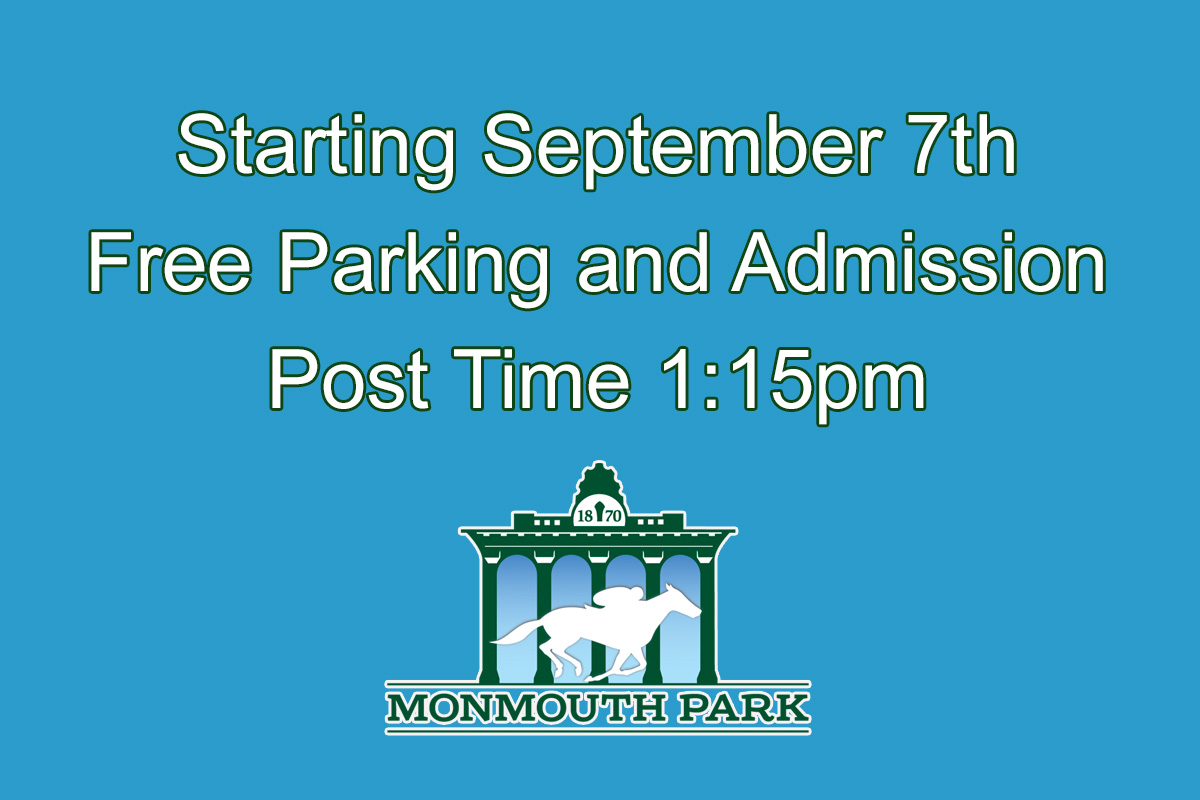 Monmouth Park will have free admission and parking for all live racing days for the remainder of the meet starting Saturday, Sept. 7, and will move first race post time to 1:15 beginning that day as well. That post time will remain in effect through the final day of live racing on Sunday, Oct. 27.
Beginning next weekend (Sept. 7 and 8), the track will have live racing on Saturdays and Sundays only through the end of September.
Monmouth Park will also offer live racing on all four Sundays in October.
Thoroughbred racing will shift to the Meadowlands in East Rutherford for all-turf cards on Fridays and Saturdays throughout October. First race post for those cards will be 12:30 p.m.