Monmouth Park To Offer Combination Horse Racing And Sports Betting Wager Starting Sunday, May 12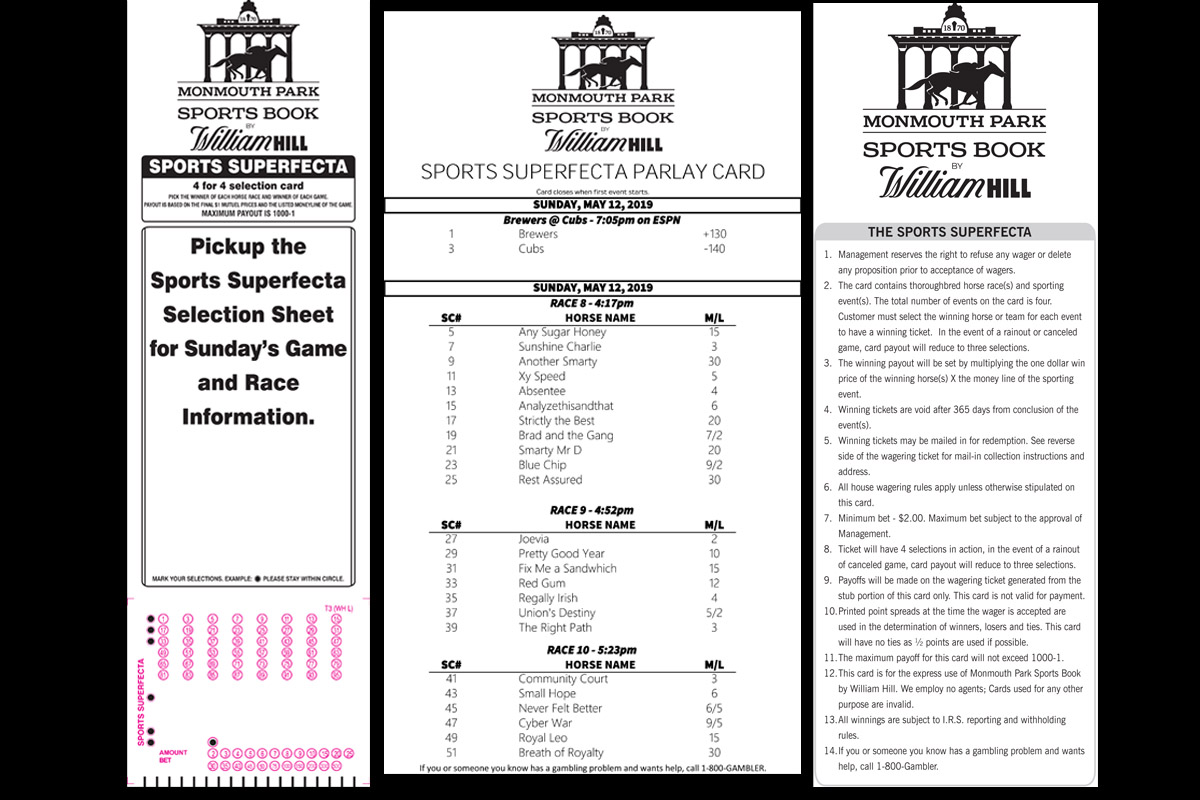 Monmouth Park will offer a new combination bet involving horse racing and sports wagering with the introduction of the Sports Superfecta wager starting on Sunday, May 12. The wager will be in effect every Sunday during live racing.
Available at the Monmouth Park Sports Book by William Hill, the Sports Superfecta requires bettors to select the winners of the final three races at Monmouth Park as well as the winner of designated sports game that evening.
"Based on the wager's launch during last year's Haskell Invitational, we look forward to offering this unique racing and sports wager every Sunday during our live racing season," said Bill Knauf, Monmouth Park's vice president of business operations. "We will continue to work with William Hill to develop new and creative wagers that appeal to both our racing fans and our sports audiences."
The payout for correctly selecting all four events is determined by multiplying the $1 win price of the three winning horses times the listed money line of the sporting event.
The minimum bet is $2. The maximum payout is 1,000 to 1.
If a selected horse is scratched, the ticket is void and a refund will be issued. Bettors do not get moved onto the betting favorite, as is the case during pari-mutuel wagering.
Sports Superfecta selection sheets for every Sunday starting on May 12 are available at the Monmouth Park Sports Book by William Hill.