Monmouth Park To Increase Purses Across The Board While Adding Three More September Racing Days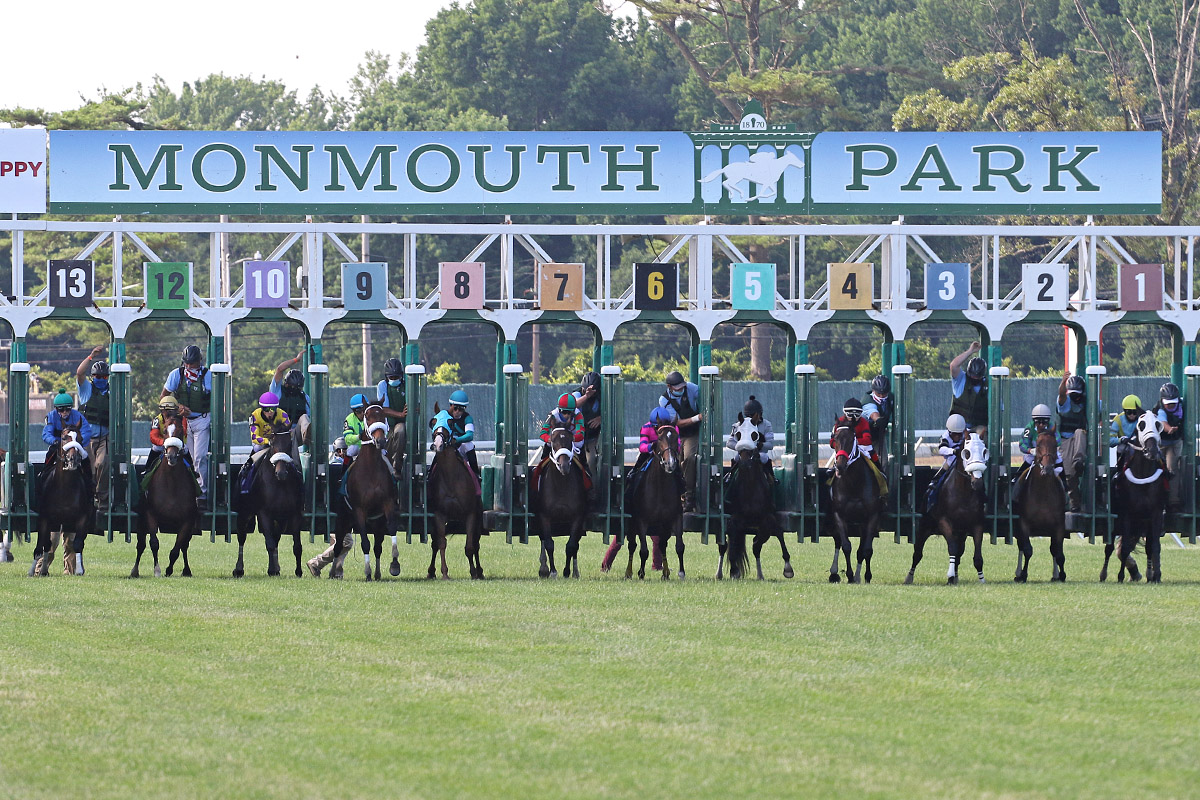 Monmouth Park will increase purses across the board starting July 17 and is adding three live racing days on Fridays in September, racing secretary and director of racing John Heims announced today.
The purse increases take effect the day of the $1 million TVG.com Haskell Stakes, the track's showcase race.
The Nownownow Stakes for 2-year-olds going a mile on the turf will see the biggest purse boost, increasing to $500,000 from $150,000. Named for the 2007 winner of the Breeders' Cup Juvenile Turf at Monmouth Park, the second edition of the Nownownow Stakes will be the closing day feature on Sunday, Sept. 26.
Maiden special weight races and allowance races will see a purse increase of 20 percent, with claiming races over $12,500 getting a10 percent increase and claimers that go for $12,500 or less having a five percent purse increase.
Purses for all non-state bred stakes races that are currently $75,000 will go to $100,000 while Jersey-bred stakes races that are now $75,000 will be increased to $85,000.
"We're thankful to Gov. Philip Murphy and to the leadership in the state Senate and Assembly who continue to support racing in New Jersey," said Dennis Drazin, the Chairman and CEO of Darby Development LLC, the operators of Monmouth Park. "A supplemental appropriation was passed and signed into law, and with rain preventing us from writing more races during the early stages of the meet, we have $5.5 million to spend on purses to support the Monmouth Park product as a result.
"We believe it was important to make the announcement at this time so horsemen can plan for the balance of the meet. We feel these increases will further strengthen what is already a quality product."
Several other stakes races will see purse boosts as well. The Sapling Stakes (Sunday, Sept. 5) and the Sorority Stakes (Monday, Sept. 6), fixtures for 2-year-olds on the Monmouth Park racing calendar, will each get a $100,000 purse bump to $200,000.
The Grade 3 Monmouth Oaks on July 31 will now carry a purse of $250,000, a $50,000 increase. The Grade 3 Iselin Stakes on Aug. 21 will see the same increase from $200,000 to $250,000.
Monmouth Park's original schedule called for live racing on Saturdays and Sundays only for the final three weekends of September. Friday day cards will now be added to those weekends.
Monmouth Park will conduct live racing from Friday through Monday over the Labor Day weekend Sept. 3 through 6.
Following a one-year hiatus due to COVID-19, the Monmouth-at-Meadowlands meet will return with nine live Thoroughbred cards in October. Those all-turf programs in East Rutherford will see significant purse increases as well. The purse structure for that meet will be announced when the racing dates are finalized.