Monmouth Park To Feature 14-Race Card On Saturday, N.J. Thoroughbred Festival On Sunday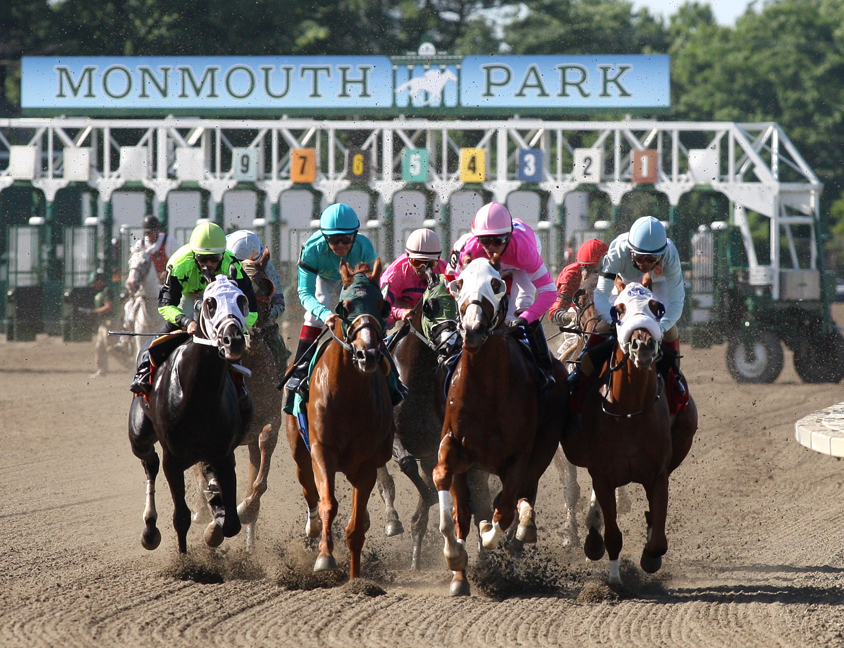 Monmouth Park will offer an expanded 14-race card on Saturday to coincide with Travers Day at Saratoga as part of a three-day weekend of live racing that includes a $500 Super NHC/BCBC Handicapping Qualifier and the 17th annual New Jersey Thoroughbred Festival with a free long-sleeve T-shirt giveaway.
In a unique twist, Saturday's card will start with the program's feature race: The $75,000 Unbridled Essence Stakes at a mile and a half on the turf for fillies and mares three years old and up. Four more turf races will follow on the program.
A total of 121 horses are entered for the Saturday card.
First race post time at Saratoga on Travers Day is 11:35 a.m. First race post time for Monmouth Park is 12:50 p.m.
The $500 Super NHC/BCBC Super Qualifier that day will have six seats to the National Horseplayer Championship and two seats for the Breeders' Cup Betting Challenge up for grabs based on 200 entries.
Contest wagering will only be on Monmouth Park's card and Saratoga's Travers Day program, with contestants required to bet a minimum of 10 races, five of which must be on Monmouth Park. There is a $20 minimum bet for the win, place and show-only wagering format.
Based on 200 entries, the top eight finishers will choose, in order of finish, either one NHC seat or one BCBC seat. Cash prizes will also be awarded to the top five finishers.
For every 10 entries over 200 another NHC seat will be added.
Registration is available by walk-up only that day and the $500 entry ($300 entry fee, $200 contest bankroll) must be paid in cash.
Sunday's New Jersey Thoroughbred Festival presented by Malouf Auto Group will be headlined by three stakes races: The Charles Hesse III Handicap, the New Jersey Breeders' Handicap and the Eleven North Handicap.
The first 4,500 paid admissions on Sunday will receive redemption blanks to claim a free long-sleeve T-Shirt.
Sunday is also Family Fun Day, with free clowns, face painters, pony rides, music and a bounce house for children 12 and under.
The three-day racing weekend kicks off with the final Friday program of the meet, with the eight-race card featuring a Jersey Shore Pick 6 carryover of $240,920. The 20-cent base wager will begin in race three on Friday. First race post time that day is 1:15 p.m.