Monmouth Park Presents 2022 Handleman Award To John Brennan Of Usbets.com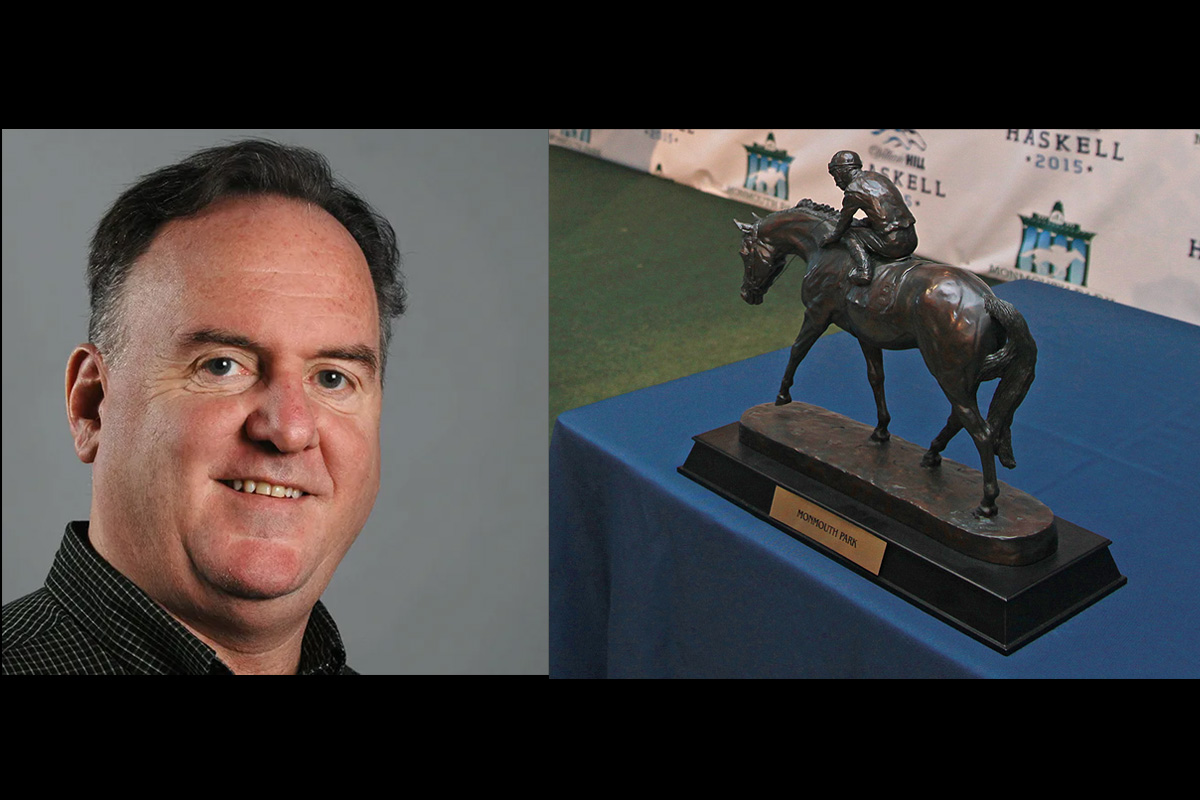 John Brennan of usbets.com, whose site has become the standard bearer for its coverage of legalized gambling and horse racing-related issues in New Jersey, has been named the winner of the 2022 Bill Handleman Award for outstanding coverage of last year's TVG.Com Haskell Stakes, Monmouth Park announced today.
First presented in 2012, the Handleman Award honors distinguished media coverage of the $1 million Grade 1 Haskell, Monmouth Park's showcase race. It is presented annually prior to the Haskell.
Brennan, who worked as both a sportswriter and news writer for the Bergen Record from 1983 through 2018, began working for usbets.com immediately after leaving the newspaper, focusing on the expansion of legalized gambling nationally and horse racing in New Jersey.
"John's blog is a must-read for people interested in horse racing in New Jersey, specifically at Monmouth Park, and throughout the legalized gaming industry," said Dennis Drazin, Chairman and CEO of Darby Development, LLC, the operator of Monmouth Park. "We're pleased to formally recognize John's coverage of horse racing at Monmouth Park and his coverage of the TVG.com Haskell Stakes with this year's Handleman Award."
Brennan, a graduate of Fairleigh Dickinson University in Teaneck, resides in Riverdale with his wife, Krista.
The award honors the late Bill Handleman, one of New Jersey's top sportswriters for nearly three decades for the Asbury Park Press. Handleman, a fixture at Monmouth Park and a passionate chronicler of the sport, died in June of 2010 at the age of 62.
The first recipient of the Handleman Award was Tom Luicci of The Star-Ledger, followed by Steve Edelson of The Asbury Park Press in 2013, Dave Johnson of Sirius XM in 2014, Ed McNamara of Newsday in 2015, Bob Ehalt of ESPN.com and Bloodhorse in 2016, Tom Cassidy of TVG.com in 2017, Jim Dunleavy of Daily Racing Form in 2018, Mike Farrell of The Associated Press in 2019, Steve Byk of At the Races With Steve Byk in 2020 and Matt Shifman of Horse Racing Nation in 2021.