Monmouth Park Offering A Variety Of Dining Packages For Guaranteed Entry on Kentucky Derby Day Sept. 5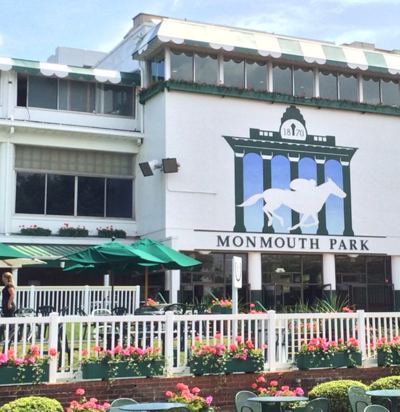 Monmouth Park will offer special dining packages that include guaranteed entry as part of the Kentucky Derby simulcast and live racing program on Saturday, Sept. 5, the track announced today.
"With the anticipated popularity of Kentucky Derby Day, combined with a day of live racing, we wanted to offer ways for our fans to guarantee themselves entry on Sept. 5," said Dennis Drazin, Chairman and CEO of Darby Development LLC, operators of Monmouth Park. "While our overall capacity remains limited due to COVID-19 protocols, these outdoor dining options assure fans Derby Day entry while still maintaining space for a limited number of day-of general admission guests."
A Derby Day Picnic Party will take place in the trackside picnic area with tickets available at a cost of $37.50. The package includes all-you-can-eat food and soft drink service from 1 p.m. to 5 p.m., with access to the front side picnic area seating.
The Picnic Party menu consists of pasta salad, hot dogs (with chili, cheese and/or sauerkraut), cheeseburgers, BBQ chicken on the bone, chocolate chip cookies, watermelon, bottled water and assorted Coke products. All food and drink items will be individually served in compliance with COVID-19 protocols.
Advanced reservations will also be available for the Kentucky Derby Clubhouse Dining at Lady's Secret Café. There is a $10 per person seating charge, with tables for two, four and six patrons available to be reserved. All food and drink is a la carte beginning at 11 a.m.
Derby Day guaranteed entry tickets cost $10, with patrons receiving a $10 food voucher upon admittance.
All packages are available online at www.monmouthpark.com and will be limited according to state-approved regulations for attendance capacity restrictions.
As it has been throughout the entire season, general admission will be allowed day-of on a first-come, first-served basis based on capacity restrictions. Parking and admission remain free.
As part of the Kentucky Derby festivities there will also be a Derby Day Best Dressed Contest. The fan selected with the best coordination of outfit, mask, hat, and accessories will be declared the winner and will receive a $100 Kentucky Derby wager.
Mint Juleps, the traditional Kentucky Derby drink, will be offered throughout the facility as well and will be served in a commemorative Kentucky Derby 146 glass.
The Monmouth Park Gift Shop will also be selling Kentucky Derby 146 glasses, t-shirts and other Derby-related items
Gates open Derby Day at 10:30 a.m. for the simulcast of the full card from Churchill Downs. Monmouth Park's live program will begin at 12:50 p.m.
For more information, or to purchase guaranteed entry tickets, visit www.monmouthpark.com.