Monmouth Park Launches "Haskell @ Home" Campaign, Bringing Race Day Experience To Fans Nationally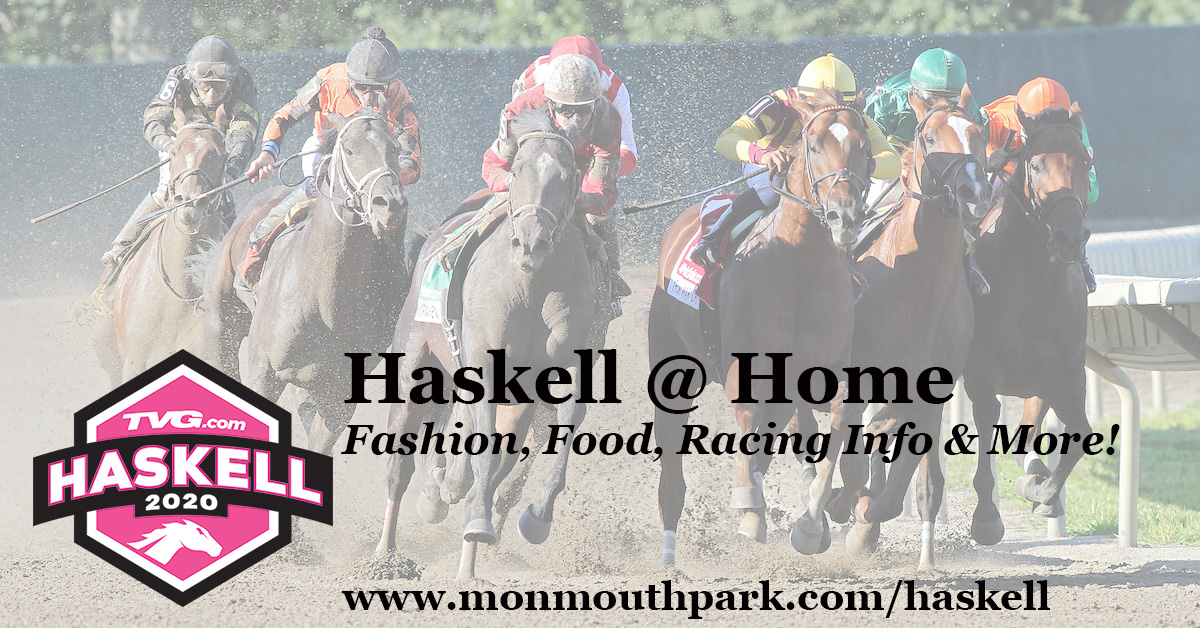 For the first time ever, Monmouth Park Racetrack will share the TVG.com Haskell Day experience with racing fans across the country through "Haskell @ Home" – an initiative aimed at spreading the Haskell celebration around the nation.
Information on the TVG.com Haskell field, fashion advice, do-it-yourself food and drink recipes, and much more can all be found at www.monmouthpark.com/haskell.
The Grade 1 race, the annual centerpiece of the Monmouth Park meet, is Saturday, July 18.
In addition to being one of summer's biggest races for 3-year-olds, the TVG.com Haskell is annually one of the biggest events on the Jersey Shore, centered around world-class racing, fashion, and family fun. Haskell @ Home brings the thrill and excitement of Monmouth's premier race to fans everywhere.
By using #HaskellatHome and #HaskellBestDressed on Facebook and Instagram, fans are encouraged to dress to impress and to show off their Haskell @ Home festivities for the chance to have their picture featured on Monmouth Park's social media as well as the NBC Haskell broadcast that will run from 5 to 6 p.m.
Fans can also enjoy a Summer Wind – the official drink of the TVG.com Haskell – from the comfort of home, as well as Monmouth Park's grilled Mexican street corn and grilled ribeye steak sandwich. Recipes are featured online.
TVG.com Haskell fans can purchase a commemorative 2020 Haskell hat through the Monmouth Park online store. There's even a recommended playlist of Haskell @ Home tunes.
Fans are additionally encouraged to "like" Monmouth Park on Facebook for a week of behind-the-scenes content leading up to Saturday's $1 million race.
Across the country, Saturday's Haskell card, featuring five graded stakes, will be televised live on TVG before switching to NBC starting at 5 p.m.