Monmouth Park Enters Multi-Year Deal With SeatGeek To Serve As Track's Exclusive Ticketing Partner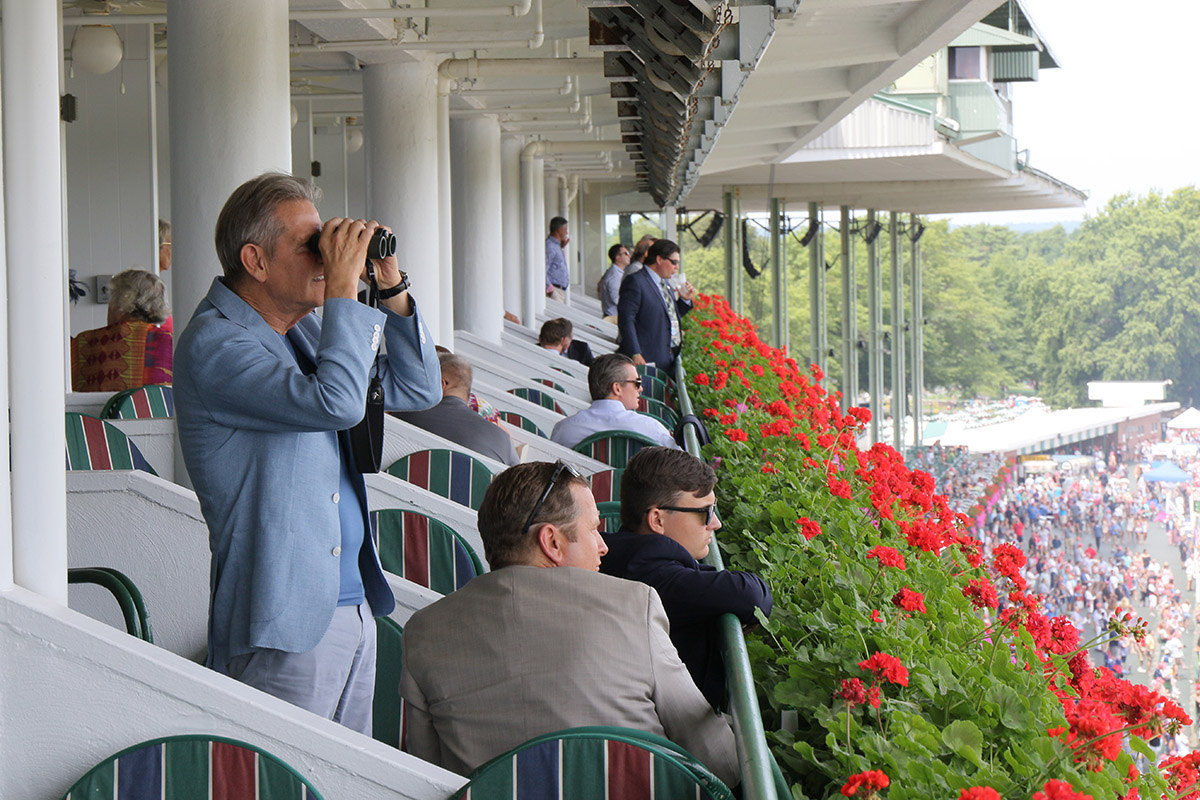 Monmouth Park has entered a multi-year deal with SeatGeek to serve as its exclusive ticketing partner, becoming the first racetrack to join the ticket company's full stack platform, it was announced today.
SeatGeek, through its mobile-focused ticket platform, gives fans the opportunity to buy and sell tickets to sporting events, concerts and theater shows.
Monmouth Park is the latest addition to a growing number of professional entities using SeatGeek as their primary ticket provider, a corporate catalog that currently includes the NFL's Dallas Cowboys, New Orleans Saints and Arizona Cardinals; the NBA's New Orleans Pelicans and Cleveland Cavaliers; Major League Soccer, and Manchester City FC and Liverpool FC of the English Premier League.
SeatGeek also recently announced a partnership with Jujamcyn Theaters and the company's five Broadway venues in New York City.
"Monmouth Park is excited to have this long-term partnership with SeatGeek," said Bill Knauf, the track's vice president of business operations. "Their technology and mobile platform are an ideal fit for Monmouth Park moving forward, especially as we look to move into a more mobile-based space.
"One of the big advantages for us as we continue to host promotions and non-racing events inside our gates and out is that SeatGeek's flexibility allows us scalability, as well as enabling us to connect with a large audience in our region."
Monmouth Park's 76th season of live racing gets underway May 28. The 53-day meet runs through Sept. 26.
Though admission and parking are free throughout the meet with the exception of July 17, when the $1 million TVG.com Haskell Stakes will be contested, SeatGeek will immediately handle ticket requests for live racing days for box seats, parterre rentals, the newly-renovated Dining Club and the picnic buffet.
In addition, Haskell Day tickets will be available through SeatGeek.
Fans purchasing tickets to any of the track's dining and reserved locations through SeatGeek will have access to a detailed venue map, enabling them to select their exact seating location.
SeatGeek's flexibility also allows fans to sell, receive and transfer tickets through mobile devices. Groups will be able to transfer tickets to their guests on a mobile device, eliminating the need for physical tickets.
"We're proud to bring on Monmouth Park as our full stack technology racetrack partner," said Jeff Ianello, SeatGeek's Executive Vice President of Client Partnerships. "We look forward to providing track fans a top-rated race day experience through our platform this summer and beyond."
Monmouth Park's season will get underway with four straight days of live racing Friday through Monday over the Memorial Day weekend starting May 28. Post time on Fridays throughout the meet is 5 p.m. Post time for Saturdays, Sundays and the two holiday Monday cards is 12:15 p.m.